Dual Boot Windows XP and Windows 7 - Step by Step Guide for Creating a Dual Boot System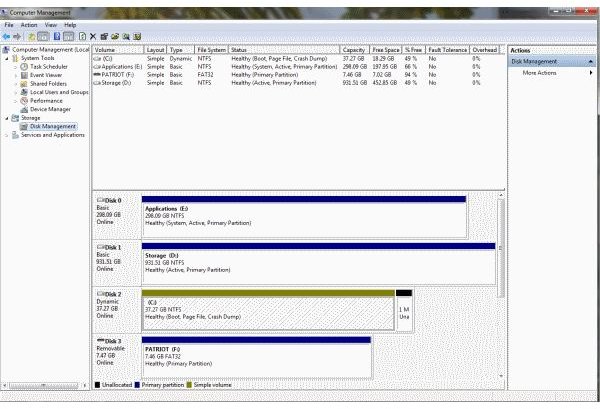 Getting Started
If you have a computer that you need to use regularly or would be lost without, but want to try a new operating system, dual booting is the ideal solution. Windows has yet to provide LiveCD versions like some Linux distros, in which it loads the system from the CD into memory and simulates the new desktop from there. Until that time, we'll have to dual boot Windows 7 and XP to get a taste of the new operating system without getting rid of the old one.
There are two methods of doing this. One is when XP is already installed and you want to add Windows 7 to it. The other is if Windows 7 is installed but you want an XP system, too. First, we're going to assume you have XP already and want to add Windows 7 to it. We'll cover adding an XP partition after.
The first job is to partition the hard drive to accept a new operating system. Each operating system you install needs its own partition to work properly, so we do that first. Open your partition software of choice and create a new partition with at least 16GB of space. That's the minimum Windows 7 needs, so if you're planning to add programs and other goodies, add plenty more space. You can also configure this from within Windows by right clicking My Computer, select Management, Disk Management and shrinking an existing partition or creating a new one out of unallocated space.
Once you have a fresh partition ready, reboot your machine with the Windows 7 install DVD inserted and set the BIOS to boot from it. Then the install process is exactly the same as if you were installing the operating system on its own. To learn more, check out my Windows 7 Installation Guide.
There are two things to note. The first is to choose a Custom installation, and the second is to select the right partition. You can either label it when you create it, or remember the space you allocated and use that. If you get it wrong, you risk overwriting your working system.
Adding XP to a Windows 7 Machine
The first part of the process is exactly the same as before. First you need to create the partition. Although XP doesn't need quite as much space, give it a few gigabytes if you can. Windows 7 has the same Disk Management facilities that XP has, or you can use a third party disk management tool.
Reboot the machine with the XP install CD in the drive and set it to boot from there first. Press space when prompted and complete the installation. If you want a walkthrough on how to do this, check out my article How to Install Windows XP with a CD.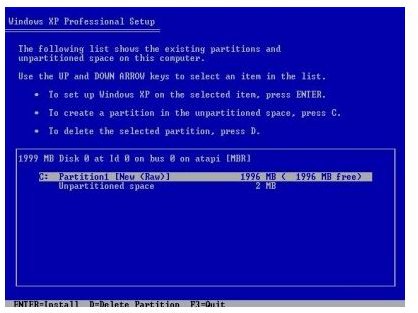 Once the install is complete, every time you boot your system you'll be presented with the boot options screen, which will ask you to choose which operating system you want to load. So that's how to dual boot Windows 7 and XP, easy isn't it?