How to make Webpage Mashups with Mozilla Lab's Ubiquity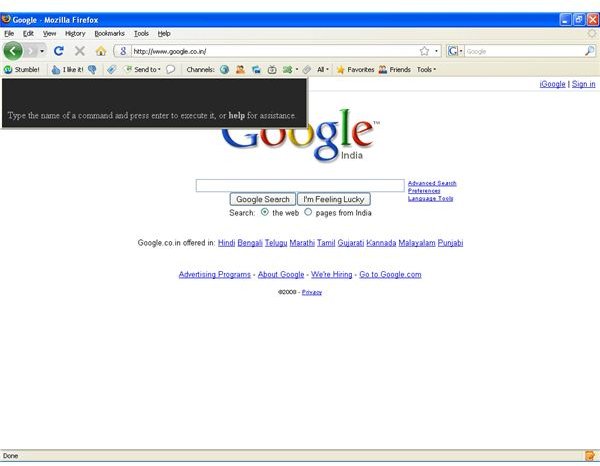 Heard about Ubiquity? The Firefox plug in, which is still in the experimental stage but has created enough buzz in the internet world! Let's see what's this big fuss is about.
What is Ubiquity?
Ubiquity is a Firefox plug in which allows any web user with little technical knowledge to create web mashups. It is Mozilla labs experiment 'into connecting the Web with language.' In Mozilla Labs' own words "Today we're announcing the launch of Ubiquity, a Mozilla Labs experiment into connecting the Web with language in an attempt to find new user interfaces that could make it possible for everyone to do common Web tasks more quickly and easily."
Ubiquity in action.
The extension is still in experimental stage and only an early experimental prototype version has been released for the purpose of demonstrating its concept. Install the Ubiquity plug-in from here.
In Ubiquity, you get tasks done by typing commands into the Ubiquity input box. As per Mozilla, 'Ubiquity commands can do nearly anything.' And after playing with it for sometime it doesn't seem like an exaggeration, considering that it's just a prototype release. Ubiquity has a built in set of commands that make common web tasks like looking up something in Wikipedia or Google, adding a map to your email, translate a webpage, etc., easier and faster.
To bring up the Ubiquity input box, press Ctrl while holding down the Space Bar. You can see the Ubiquity input box appear in the upper left corner of the browser window (Image 1).
Let's see an example where you want to look up 'Apple' in Wikipedia. Bring up the Ubiquity input box by pressing Ctrl+Space and in the input box enter Wikipedia followed by a space and your search query 'Apple'. The input box would be populated with the summaries of the articles Ubiquity found which matched your query (Image 2). If you press enter it will take you to the Wikipedia page and if you want to follow a particular article just click on that particular link.
Want to view weather information of any place? Just type 'weather' followed by a space and the place name in the Ubiquity input box. A short summary of weather of the city you selected would appear on the Ubiquity box (Image 3).
Okay, now how about a map? Just type in map followed by a space and the address in the input box. And you'll have a map in no time (Image 4).
Is that all? No. It can translate, it can calculate, convert a link to tinyurl and much more. And if command line interface drives you crazy, don't worry most of its functionalities can be accessed through the context menu too. Just select any text and right click. Highlight Ubiquity and the complete Ubiquity menu appears (Image 5). Just click on the command you want to use. And if you like the command interface but worry about remembering all the commands, don't worry, when in doubt just enter 'command-list' in the input box and press enter: the complete command list appears in a new tab.
In Ubiquity you can also create your own commands. You can install a Ubiquity command created by a third party from any outer source. It kind of works like the Firefox extension or Greasemonkey scripts installation. Whenever you visit any webpage with a Ubiquity command on it, Firefox shows a prompt which notifies you of the command and ask if you want to subscribe to it.
So, you now have a clear picture of what Ubiquity is. This is still in an experimental stage, and hence we can expect many more features and power added to it by its final release. The examples shown here are the simplest ones. You can use Ubiquity to create mash ups of various web services without having to code anything. And given the power it gives you, what you can do with it is limited only by your imagination.
Images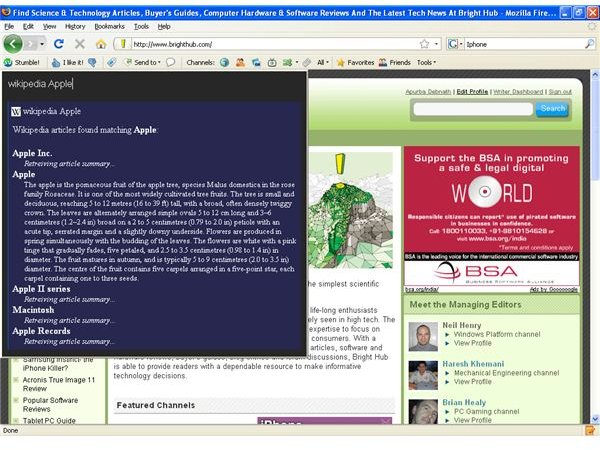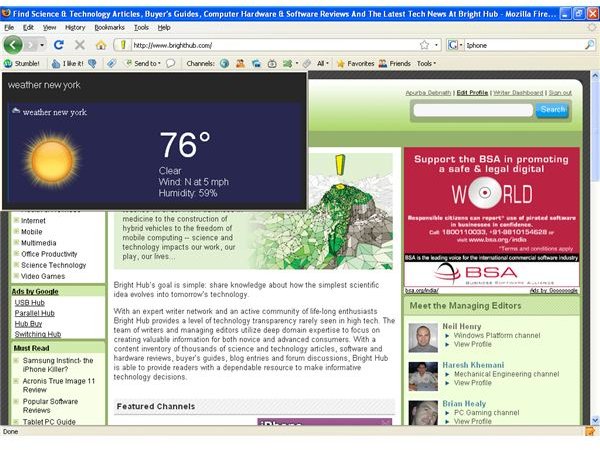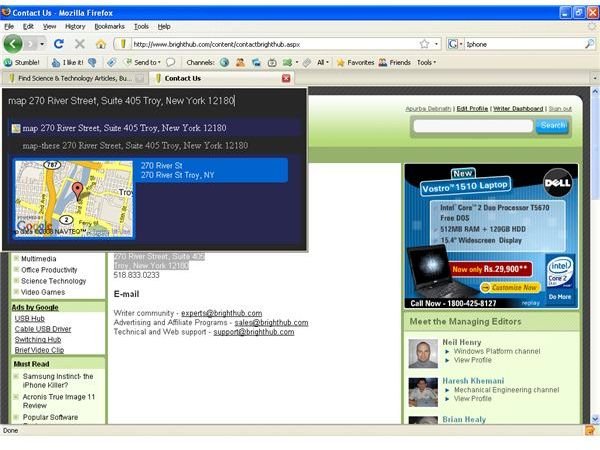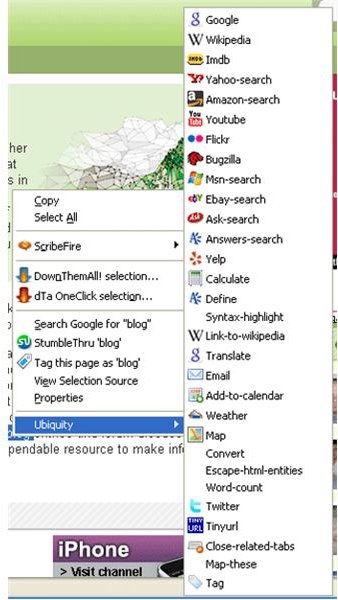 Related Articles
Internet Explorer, Firefox or Opera - Mozilla Firefox, you had me at hello!
5 Firefox Extensions to Enhance Your Online Life
Useful IE7 and Firefox Browser Extensions and Add-ons
FireFox 3 Extensions Roundup: Social Media and Blogging
Using Greasemonkey (Like) Scripts in Internet Explorer
Firefox 3: New Bookmarking Features
Alternative Web Browsers for Windows - Other than Firefox and Opera
The Best 3 Extensions to Install on Firefox 3 - and the Best Extension for Firefox 2