How to Set Up and Configure Outlook 2010
System Requirements
Microsoft Outlook 2010 offers many helpful new features, which you can read about in What's New in Outlook 2010. Before you learn how to set up and configure Outlook 2010, it is important to make sure your computer meets the minimum requirements. You will need a computer with Windows XP SP3 or higher, 500 MHz 32-bit or 64-bit processor or higher
, at least 256 MB of system memory, 3.5 GB of available disk space
and a 1024x768 or higher resolution monitor. If your system meets these requirements, you are ready to move on to downloading and installing Outlook 2010.
Installing Outlook 2010
As of this writing, Outlook 2010 is available as a Beta download. You can download it free as part of Microsoft Office Professional Plus 2010 Beta by going here and clicking the Get It Now button. After October, 2010, you will be able to purchase and download Outlook 2010 from the Microsoft Office Online website or reputable software retailers and download it to your computer.
Note that, while you can perform a custom install of Office 2010 and keep previous versions of many Office applications, such as Word and Excel, if you install Outlook 2010 you will no longer have access to previous versions of Outlook.
Once you download the software to your computer and install it, simply go to the Start menu and select Outlook 2010 from the Programs list. Then you can set up and configure Outlook 2010 on your computer.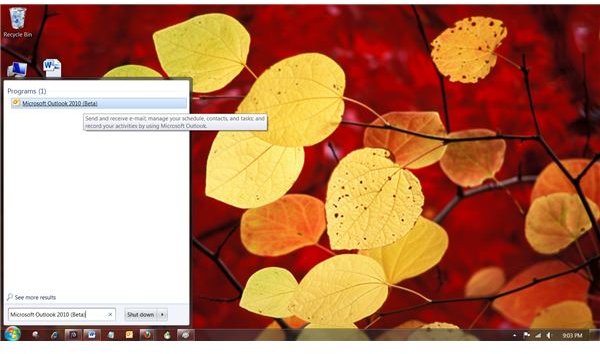 Setup and Configuration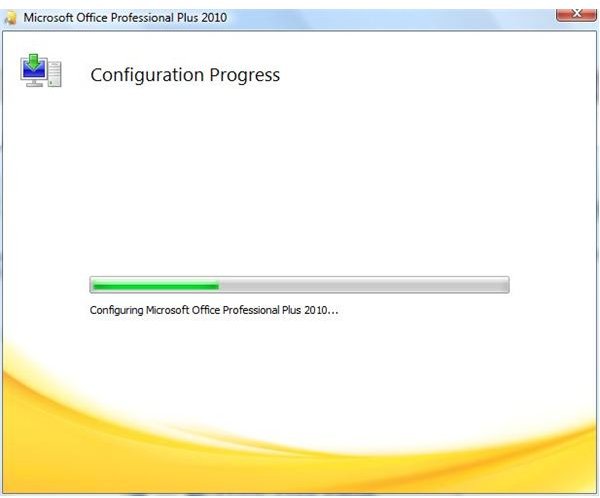 The first time that you open Outlook 2010, the Microsoft Office Activation Wizard will appear. Click the Change Product Key to enter your product key. After entering your key, you can complete the Outlook 2010 installation. Enter your full name, initials and organization on the User Information page and click Install Now. Wait for the configuration process to finish.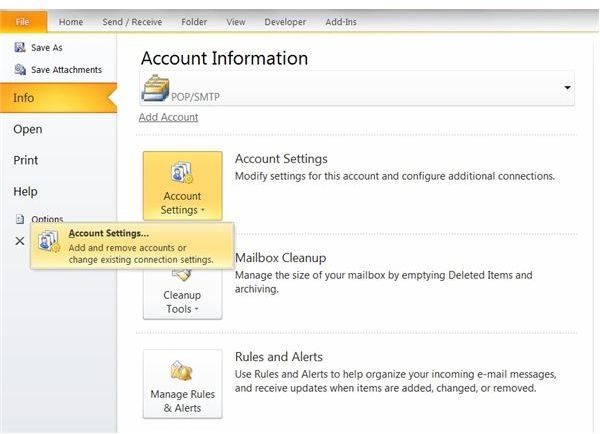 Now all you need to know is how to set up and configure Outlook 2010 to work with your email account. If you upgraded from Outlook 2007 or 2003, your account settings should automatically be configured. If you are installing Outlook for the first time or want to add another email account, go to the File Tab, click the Account Settings button and select Account Settings. The Account Settings dialog will open.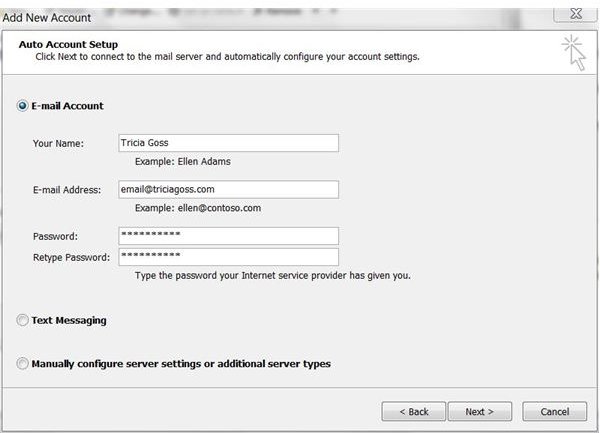 Click the New button to start the Add New Account wizard. Select Microsoft Exchange, POP3 or IMAP and click Next. You can use the Auto Account Setup to try and automatically setup and configure Outlook 2010. Enter your name as you want email recipients to see it in the Your Name field. Enter your email address including extension, such as [email protected] into the Email Address field. Type in your password, retype it to confirm it and then click Next. Outlook 2010 will try to automatically configure your account, which may take several minutes.
If Outlook is unsuccessful, select Manually Configure Settings and click Next. Enter your account settings and complete the configuration. To configure a Google Mail account to work with Outlook 2010, read Setting Gmail for Outlook. Check out How to Import an Address Book from Outlook 2007 if you want to know how to set up and configure Outlook 2010 to use your existing address book from another computer.