Microsoft Security Essentials
Having a good antivirus/antispyware is crucial. Microsoft Security Essentials is a top ranked freeware for Windows 7 that offers a good virus scanner as well as live protection. Being a Microsoft product, it works great with Windows 7, doesn't slow down your PC, and receives timely antivirus updates. If you want to learn more about Microsoft Essentials, be sure to check out the official review.
Advanced SystemCare Free
You have probably used Windows 7's Disk Cleanup utility before. Although it provides a vast amount of options for cleaning up "junk" files on your computer, it does miss some file locations. Advanced SystemCare free is a freeware for Windows 7 that specializes in optimizing Windows and automatically deleting junk files. It also features a decent disk defragmenter that works 10x faster than the built-in Windows defragmenter.
Virtual DJ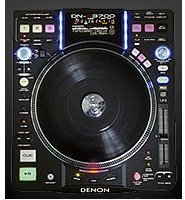 Music is like a universal art. Although not everyone likes rap music, and not everyone like country music, just about everybody likes some type of music. Virtual DJ is a freeware for Windows 7 that allows you to edit music tracks, create audio collages, remix songs, and more. Mac user's get Garage Band for free. Windows users can download Virtual DJ for free.
PhotoScape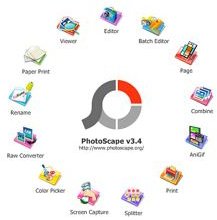 Most likely, you will want to edit some pictures at some point or another. Photoshop will run you approximately $200 if you want to go with that; or, you can download PhotoScape for free. Although it doesn't offer quite as many features as some of the paid photo editors out there, it should be able to handle the heavy majority of your photo editing tasks. PhotoScape also has a fairly easy learning curve, making it ideal for anyone looking to do some basic photo editing.
Object Dock

For Windows users who have ever used a Mac computer, you may have found that the OS X dock is quite a nifty tool for launching applications easily. Object Dock provides a simple way to add an application dock to Windows. It also offers several customization options, allowing you to change effects, dock appearance, and more.
WordWeb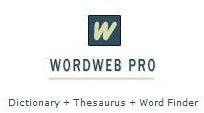 WordWeb is dictionary freeware for Windows 7 that can be installed as an application, making it more convenient than Encarta online. It does definitions, antonyms, and synonyms. WordWeb has received countless positive reviews from all major tech reviewers and consumers.
Easeus Partition Manager

Messing with hard drive partitions is never something to look forward to. However, Easeus Partition Manager takes a lot of the work out of it for you. Sporting a simple but effective set of utilities for managing different hard drive partitions, Easeus Partition Manager allows you to modify partitions, relocate disk space, and more, directly in Windows.
More Free Utilities for Windows 7
Looking for more freeware for Windows 7? Be sure to check out some of these articles:
Top Security Freeware for Windows 7