Windows 7 Advisor: What Advice Does the Windows 7 Compatibility Advisor Offer?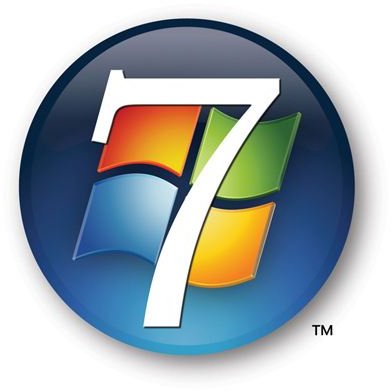 Windows 7 Advisor versus The Windows Advisor
It is very easy to confuse Windows 7 Advisor with "The Windows Advisor," a famous third party application from Agora Business Publications LLP of Yorkshire. While Windows 7 Advisor is a Microsoft product for helping with the installation of Windows 7 or Windows 7 upgrade, The Windows Advisor helps with Windows XP troubleshooting.
The Windows Advisor is an entirely different software and is NOT in any way, related to Windows 7 Advisor. You may also call it the "Windows XP Error Help File." The software ("The Windows Advisor" and NOT "Windows 7 Advisor") contains a list of almost every error code in Windows XP. For each error code, it offers a series of Windows troubleshooting steps so that you not need call your technician for minor problems. It also covers some of the Windows 98Se errors.
However, this article is not about The Windows Advisor. This is about Windows 7 Advisor, also called Windows 7 Compatibility Advisor and Windows 7 Upgrade Advisor. We will focus on it here. If you need information on The Windows Advisor, you may visit their website.
Windows 7 Compatibility Advisor – Why Do I Need It?
Why do I need the Windows 7 Compatibility Advisor? Though you might have scanned the Microsoft website looking for system requirements for Windows 7, you need more information before you can install/upgrade to Windows 7.
Knowing only the amount of RAM, CPU, and HDD space is not going to help you while installing any operating system – be it Windows 7, Windows XP, Linux, or Desktop Ubuntu. When I installed Desktop Ubuntu without thinking twice, I found that it does not support MS Office. It would not recognize my Internet broadband modem and failed on most other programs. Frustrated, I had to go through the process of removing Desktop Ubuntu and editing the boot.ini file to make it a single boot machine again.
Windows 7 Advisor is necessary if you wish to avoid wasting time by installing or upgrading to Windows 7 only to find that your new operating system would not recognize different peripherals and programs. In other words, the Windows 7 Compatibility Advisor scans your machine – right from the BIOS to the registry, including the peripherals attached to your computer. If you use certain peripherals regularly – for example, I use a CDMA broadband modem to connect to the Internet - you need to attach it to your computer before you run the Windows 7 Advisor.
You should download the Windows 7 Advisor to all the machines on which you wish to use the new operating system. It is available in an executable format so you should not have any problem running it. Just double click the exe and relax as it scans your computer: the built-in devices, cards, peripherals, device drivers, registry, and other essentials present on your computer. Please do NOT forget to plug in all the devices that you normally use so that Windows 7 Compatibility Advisor can check them for compatibility with Windows 7.
At the end of system scan, the Windows 7 Advisor will give you the results that indicate what all devices are compatible and can run on Windows 7. For other devices and programs, it may suggest alternatives so that you have everything ready before you go for Windows 7.
Additional Resources:
Run the Windows 7 Upgrade Advisor before a Windows Vista Upgrade
The Top 10 Windows 7 Pros and Cons