Troubleshooting Windows 7 Outlook 2007 Problems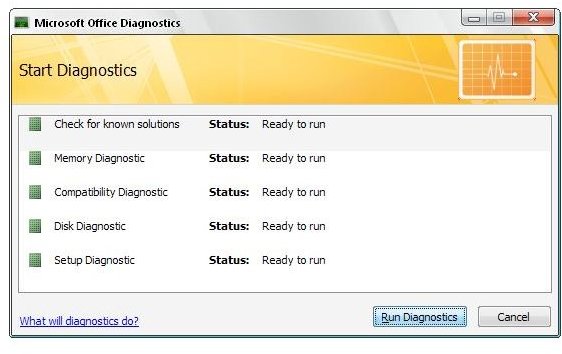 Windows 7 Outlook 2007 Problems
Experiencing problems with Outlook in Windows 7? This is not that unexpected. Windows is installed on PCs across the planet, each with different chipsets and other hardware components. Microsoft should be applauded for releasing an operating system that successfully runs on machines they haven't even seen, let alone tested.
Some of the problems with Windows 7 and Outlook 2007 are due to the operating system, but equally some are common Outlook issues - but these can be overcome with a combination of the suggestions found below.
Maintain Outlook 2007
Various Windows 7 Outlook 2007 problems can be fixed by maintaining your Outlook 2007 installation. Connection problems, issues running the application and more can all be fixed with a bit of basic care and maintenance.
The first things to check are the Service Packs. Using Automatic Updates, you can get the latest hotfixes and security updates for Outlook 2007. Several of these resolve known issues, and they can be accessed by going to Start > Control Panel > System and Security > Windows Update > Check for Updates. Follow any instructions displayed, and restart your computer if prompted to do so.
One other Outlook 2007 maintenance fix to use is Microsoft Office Diagnostics, available via the Help menu.
Five diagnostic checks are made:
Setup: this checks for corruption of registry files
Disk: this tests your hard disk drive
Memory: tests integrity of your system RAM
Update: checks available service packs and whether they are installed
Compatibility: checks for Office applications from other versions that might cause a conflict.
Once complete, these checks should resolve the majority of problems.
Problems opening Microsoft Outlook 2007 can be fixed in Windows 7 with the following commands.
Often problems with the Outlook 2007 view can cause problems – you might have sorted emails in a particular order, for instance, or added some additional software.
Go to Start and in the Search box type outlook.exe /cleanviews
This should start Outlook 2007 with all of the default view options and no additional software.
Similarly, if you're getting the message "Windows cannot start Microsoft Outlook" go to the Search box in the Start menu and type: outlook.exe /ResetNavPane
Speed up Outlook 2007
Finally, Windows 7 Outlook 2007 problems can be fixed by simply speeding up your email client. Lags with the email application can lead to performance issues which can have the knock-on effect of slowing Windows 7.
Speed up Outlook 2007 by:
Disabling RSS feeds – do this via Tools > Account Settings… > RSS Feeds and Remove each feed.
Disabling Add-Ins from Outlook 2007 can be done by going to Tools > Trust Center > Add-ins. Using the Manage box, select which type of add-in you wish to disable, click Go and clear the check box against the relevant add-in – then click OK.