Learn How to Backup Outlook 2010: Easy Steps With Screenshots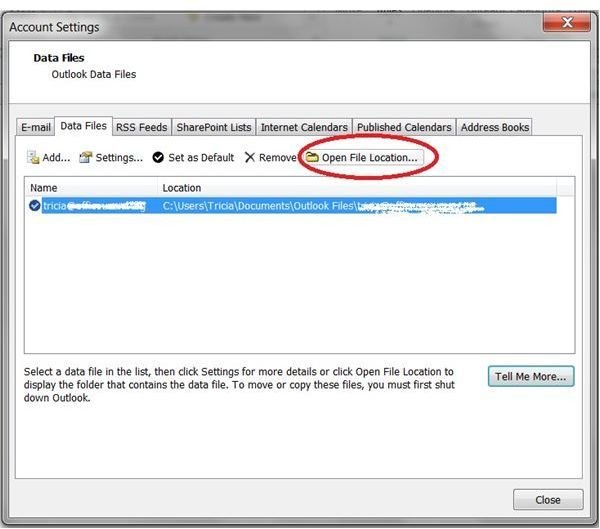 That Sneaky PST File
In order to backup Outlook 2010, you must copy your Outlook .pst file to a backup source such as a CD or a flash drive. Your .pst file is the personal storage folder, which is where Outlook stores important items such as email messages, contact information, appointments, task and more. By finding out where on your computer the .pst file is stored, you can learn how to backup Outlook 2010 in no time.
How to Find Your Data Files
To find the location of your .pst file in Outlook 2010, open Outlook and go to the File tab. Select Info in the left pane of the window and click on the Account Settings button. Select Account Settings from the drop-down to open the Account Settings dialog box. Go to the Data Files tab of the dialog box. Select the Outlook account you want to back up and click the Open File Location button. A new window will open displaying your Outlook 2010 data files.
Once you have located your Outlook 2010 data files, backup should be no problem. Close the Account Settings dialog box and then close Outlook 2010. Go back to the window displaying your Outlook 2010 data files. Copy the file to your backup location, such as an external hard drive or USB flash drive, or burn the files to a CD or DVD.
Importing Backup Files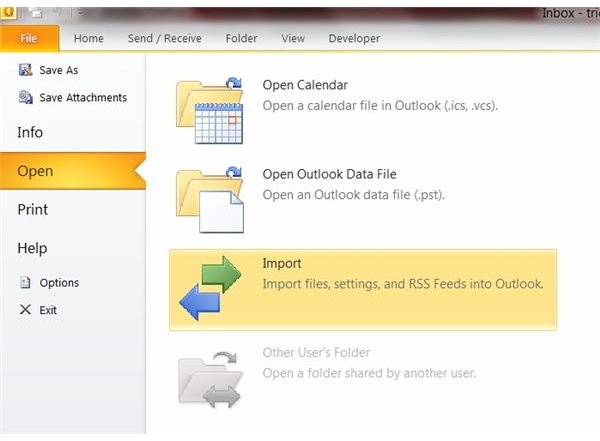 If you ever lose your Outlook 2010 data or want to move it to another computer, you can import the Outlook 2010 backup files. Open Outlook 2010 and go to the File tab. Click Open in the left pane of the window. Click Import to open the Import and Export Wizard. Select Import from Another Program or File and click Next.
Select Outlook Data File under Select File Type to Import From and click Next. Click the Browse button and navigate to the Outlook 2010 backup data files and click Open. Choose whether you want duplicates to be replaced, allowed or removed and then click Next. Enter a password if necessary and select the folder from which you want to import files. Most likely, you will want to import the entire data file, so you would select Outlook Data File and select the Include Subfolders check box. If you want to import the data file into your current Outlook file, select Import Items into the Current File. Otherwise, click Import Items Into the Same Folder in and choose the location. Click Finish to complete the import and restore your backed up files.
Related Articles
Read What's New in Outlook 2010 to learn more about its notable new features. Check out Ribbon Customization Options in Office 2010 to find out how you can use a feature called Backstage View to make the ribbon your own.
References