Recommended RAM Requirements to Run Windows 7: What Microsoft Suggests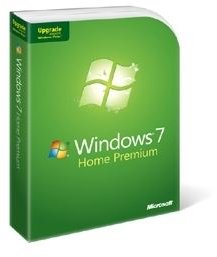 It is no secret that Windows 7 uses far more resources than Windows XP. In fact, many people who upgrade their operating system report that at boot up, Windows 7 uses three to four times as much memory as Windows XP.
If you are considering an upgrade to Windows 7, you need to take stock of how much memory you have now and how much you will need to have a pleasant computing experience with Microsoft's newest operating system. Learn all about how much RAM you need for Windows 7.
Windows 7 System Requirements
Breaking with tradition, Microsoft does not offer two sets of system requirements for Windows 7. In the past, the company would offer both required and recommended computer configurations. This time around, the software giant only tells us the requirements for installing and running Windows 7.
According to Microsoft's website, the amount of RAM you need to run Windows 7 depends on whether you want to install the 32-bit or 64-bit version. Luckily, the system requirements for these two versions are the same whether you want to install Home Premium, Professional, or the Ultimate edition of Windows 7. These three editions are the most popular for home and home office users.
If you want to run the 32-bit version of Windows 7, Microsoft requires 1GB of RAM. For the 64-bit version, you need double the memory, or 2GB of RAM. However, if you intend to run XP Mode in either the 32-bit or the 64-bit version, you need an additional 1GB of RAM. Note that XP Mode is only available with the Professional and Ultimate editions of Windows 7.
Practical Considerations with RAM and Windows 7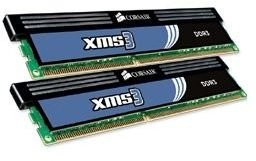 Although Windows 7 will run just fine with the computer memory configurations discussed above, you need to prepare yourself for Windows 7 based on how you actually use the operating system.
If you use powerful programs, do a lot of hard-core gaming, or often have lots of programs open at once, you will have a much better Windows 7 experience if you add more RAM to your computer. Remember that 32-bit operating systems have a theoretical limit of 4GB of RAM so there is no point in installing more than 4GB if you intend to install a 32-bit version.
For those who think they need more RAM, there are no hard and fast rules that work for everyone. However, a good rule of thumb would be to double the amount of RAM required by Microsoft to run Windows 7. So, for the 32-bit version of all editions, consider 2GB of RAM rather than 1GB. For the 64-bit version, install 4GB of RAM rather than 2GB.
Conclusion
Although Microsoft publishes the system requirements for Windows 7, there are other things to consider if you use Windows 7 differently than the average user. Gamers and those who use many programs at once will find that more RAM will create a much better computing experience with Windows 7. Doubling the memory requirements of Windows 7 is a popular rule of thumb for determining how much RAM you need. If you are unsure, install Windows 7 and see what you get. You can always add more RAM later.