How to Open Windows 7 in Safe Mode - Benefits of Working in Safe Mode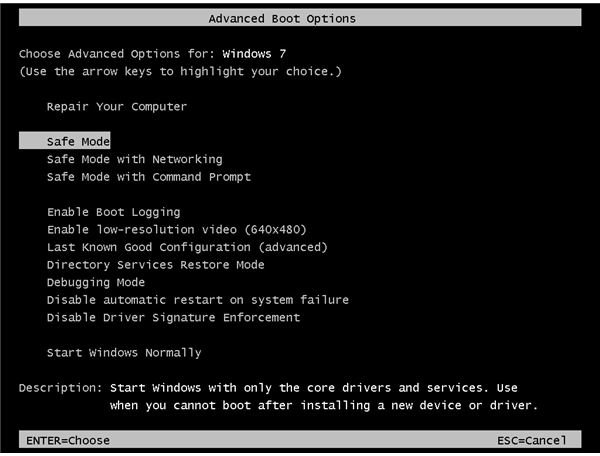 Step 1
Restart your PC, and press F8 before the Windows 7 loading screen appears in order to enter the Advanced Boot Options.
You may actually miss the right time for pressing the F8 key. If Windows 7 loads, or locks (depending on your problem), hold down your PC's Power Button for a few seconds until it restarts … Or if you manage to load it all the way, restart and try again. It is necessary to hit the F8 key at the right time.
Step 2
Select the appropriate Safe Mode option:
Safe Mode – This option only loads the necessary drivers and registry settings for minimum operation. Administrators will be able to return the system to a functional condition when back in normal mode, or correct a problem that is not manageable during normal loading.
Safe Mode with Networking – When connecting the computer to a larger network (usually for a computer within a company), this option may be very useful. Resources and tools can be loaded from another location, and the whole system can be restored from a recent backup within the network as well.
Safe Mode with Command Prompt – This is not an option for the computer illiterate. Command Prompt allows for the restoration and operation of the core data within the operation system's files entirely by the use of "commands." Therefore, if you do not know how to use such commands, this option would be of little use.
Step 3
Log on to Windows 7 Safe Mode as an Administrator. If you do not have Administrator privileges when logged on in Safe Mode, you will not be able to make most of the required changes necessary for the resolution of your problem.
Most of the previous and recent installations and drivers' update that may have caused the problem initially will require Administrator privileges. This is a standard safety procedure, and the majority of users of Windows 7 will need to comply - unless they are part of a larger network and have been granted special privileges.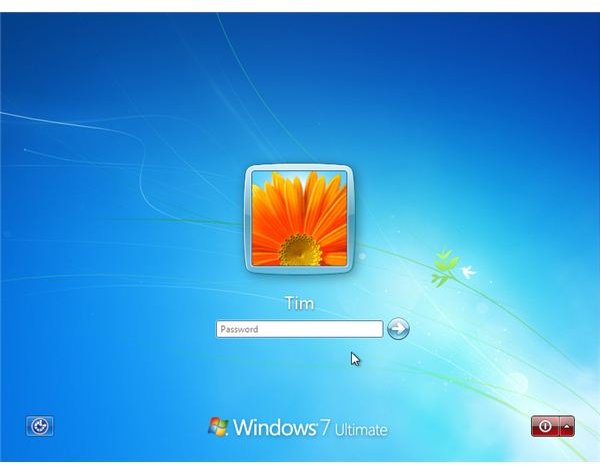 Benefits of Using Windows 7 in Safe Mode
Autoexec.bat and Config.sys files are not loaded, avoiding recently created (problematic) configurations.

The vast majority of device drivers are not loaded, allowing the recently created problem to be ignored by the system and addressed by the Administrator.

Standard VGA Graphics are used instead of proprietary graphic cards drivers, allowing the rollback of new (problematic) drivers that were updated or recently installed.

Himem.sys is loaded with the /testmem:on switch. This allows the operating system to "test" the memory for problems before completely loading it.

Windows 7 Safe Mode will not load the system.ini file, in case it has been compromised. Instead, it will load a replacement (system.cb), which will allow successful loading of your system in Safe Mode.