The Top 10 Windows 7 Pros and Cons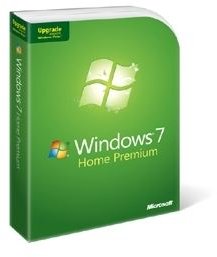 There are a lot of opinions from a lot of sources out there concerning whether you should upgrade to Windows 7. With lots of new features and a few that have gone missing, there is much to consider before you take the plunge and abandon an old operating system for the new one. Before you upgrade, learn about the Top 10 Pros and Cons of Windows 7.
Pros
**
1. Windows Media Center – Unless you had the Media Center Edition of XP, you probably missed out on this media-centric wonder. Standard with Windows 7, get more from your digital media with Window's 7 Media Center.
2. Action Center – Unlike Windows XP that had features all over the place, Windows 7 groups everything you are looking for in the Action Center. Now, you don't have to hunt around for a setting you don't often change.
3. Less Intrusive Security – If Windows Vista's User Account Control (UAC) settings were a bit too aggressive for you, you will love the less intrusive solution in Windows 7. The new operating system strikes an excellent balance between security and annoying features.
4. More Security – Compared to Windows 7, Windows XP is so full of security holes that it looks like Swiss cheese. Rather than patch a bunch of holes, why not start with an operating system that is more secure to begin with?
5. Problem Steps Recorder – Even get an error while using your computer but couldn't replicate it when the computer technician was standing over your shoulder? With Windows 7's Problem Steps Recorder, you can record everything you do from keyboard hits to mouse clicks to show a technician exactly what you did when the error occurred.
6. Better Searching – Microsoft finally got it right when it comes to searching. Unlike the seemingly useless search function in Windows XP, Windows 7 actually finds what you are looking for the first time.
7. Aero Peek – Windows XP gives you rectangle after rectangle of applications open on the task with truncated descriptions of what is running. With Aero Peek, you only need to hold the mouse over an open application on the task bar to peek at what's inside.
8. Improved Taskbar – And speaking of the taskbar, Windows 7 finally let's you move around open applications to arrange them anyway you want. If you typically have a lot of windows open at the same time, this feature is a must-have.
9. Networking through HomeGroup – If you have a simple network in your home or home office, HomeGroup will take the guesswork and headaches out of setting up your networked computers and devices.
10. Keep up with the Latest O/S – Let's face it, Windows XP is now over 9 years old. If you want to keep up with the times and the latest technology, upgrading from Windows XP to Windows 7 is long overdue.
Cons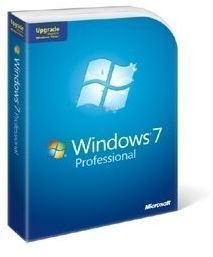 1. Hardware Requirements – It is no secret that Windows 7 is harder on your system than Windows XP. Before you upgrade to the new operating system, consider using Microsoft's Upgrade Advisor to discover if your computer's hardware is even capable of running Windows 7.
2. Migration – There is no "In Place" upgrade option from Windows XP to Windows 7. This means that you cannot install 7 over XP and keep all of your software, drivers, and settings. As an alternative, Windows 7 will stick everything on your hard drive in a folder called windows.old from where you can retrieve your old files.
3. 32-bit vs. 64-bit – This one is tough. When you upgrade to Windows 7, you have to decide whether to get the 32-bit or 64-bit variety. Confused? So are a lot of people. Look into this one carefully because once you install one or the other, you can't change your mind without a full reinstall.
4. No Quick Launch Toolbar – Although a seemingly minor feature, the Quick Launch Toolbar was a popular option for storing applications and files to avoid fumbling with the Start menu. Although you can still pin shortcuts to the task bar, Windows 7 pins function differently than the old reliable Quick Launch Toolbar.
5. Learning Curve – If you skipped over Windows Vista, you have a moderately steep learning curve to overcome. This is especially true if you have become comfortable with Windows XP's features and quirks over the last 9 years. Expect to fumble around for a little while until you learn where everything is and what has been replaced with what.
6. Software Compatibility – Some of your old software just will not work in Windows 7 regardless of whether you choose the 32-bit or 64-bit version. Again, checking with the Windows 7 Upgrade Advisor or your software vendor will clear up whether you can expect your old software to work.
7. Hard to Find Drivers for 64-bit – If your computer is more than a couple of years old, some of your hardware may not have 64-bit drivers available. Check carefully with the manufacturer to ensure that all of your hardware is supported under the new operating to avoid any nasty surprises on the day of installation.
8. Active vs. Inactive Windows – Although not a major issue, many people report not being able to tell the difference between active and inactive windows that are on top of one another. Sometimes the only way to tell is to look for the familiar red "x" close button at the top right of the window.
9. Few 64-bit Applications – With all the hype surrounding the 32-bit vs. 64-bit debate, it turns out that very few applications can actually take advantage of a 64-bit operating system. Now that 64-bit seems to be taking over, more and more applications will likely be written for 64-bit. Until then, don't expect your applications to run any better just because you opted for the 64-bit variety of Windows 7.
10. XP Mode Hassles – If you opt for the Professional or Ultimate edition of Windows 7, you can take advantage of virtual computing and XP Mode. As a quick fix, XP Mode can work wonders; as a permanent solution, it can be a real pain. If you are thinking about going to Windows 64-bit and expect to run XP Mode so you can use critical applications that are not compatible in a 64-bit environment, you may be better off dual booting your computer with Windows 7 and Windows XP than relying on XP Mode exclusively.
Conclusion
In this article, we explored 10 Pros and 10 Cons of upgrading to Windows 7. If you are already using Windows Vista, the choice to upgrade is a no-brainer. However, if you are still using Windows XP, expect a few surprises that will make you wish you hadn't made the switch.
Still, you can't use XP forever so you might need to bite the bullet, take the plunge, and never look back. Remember, the longer you wait, the hard it will be to make the switch. If most things look good for you when you think about upgrading, go for it. If things look bad, look for solutions ahead of time before you upgrade. The Pros and Cons in this article are intended to get you started thinking about whether upgrading to Windows 7 is the right choice for you.