The System Requirements for Windows 7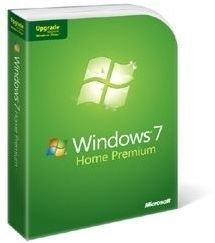 The failure of Windows Vista to take hold in the market left many people running Windows XP on their computers. The relatively recent release of Windows 7 has left many computer owners wondering whether their Windows XP computer can run the new operating system.
Before you upgrade, take the time to learn about both Microsoft's system requirements and some practical considerations of upgrading to Windows 7. Read on to learn whether your PC will run Windows 7.
Windows 7 System Requirements
As with all versions of its operating systems, Microsoft publishes system requirements to ensure your computer will run Windows 7. Since Windows 7 comes in both 32-bit and 64-bit varieties, some of the requirements are different depending on which version you want to run. According to Microsoft.com, your computer must meet the following minimum system requirements:
1 GHz or Faster 32-bit (x86) or 64-bit (x64) CPU
1 GB Memory for 32-bit or 2 GB Memory for 64-bit
16 GB Hard Drive Space for 32-bit or 2GB Hard Drive Space for 64-bit
DirectX 9 Capable Video Card
Notice that the requirements to run the 64-bit version of Windows 7 are a bit higher than for the 32-bit version. Still, the system requirements to run the operating system are not that high. If you have a computer that was built in the last 3 years or so, you will likely have a pleasant experience running Windows 7.
Practical Considerations
The Windows 7 system requirements published by Microsoft provide a baseline to judge whether your computer can run Windows 7. However, some practical considerations may change whether you have a good or bad experience running the operating system.
First, consider how you use your computer. If you are into heavy gaming or you run powerful applications, you will find that 1GB of RAM for the 32-bit version and 2GB of RAM for the 64-bit version are just not enough.
Most users report that doubling the memory system requirements is a good rule of thumb. To get the most performance from your computer and ensure a pleasant computing experience with Windows 7, consider upgrading your computer to 2GB of RAM for 32-bit and 4GB of RAM for 64-bit.
32-bit vs. 64-bit
The choice of whether to install the 32-bit version or the 64-bit version is more complicated. Many computer users assume that 64-bit is better and opt for it only to find out later that some of their hardware or software is not compatible. This is especially true for older hardware that doesn't have a 64-bit version of its drivers available from the manufacturer. 32-bit drivers do not work in 64-bit Windows 7.
To help you decide which version of Windows 7 is best for you, Microsoft offers its Windows 7 Upgrade Advisor. A small download, this advisor checks your current machine and offers information about compatibility and upgrade errors you are likely to encounter with both the 32-bit and 64-bit versions of Windows 7. Free to download and install, the Windows 7 Upgrade Advisor can help you sniff out any unexpected issues or incompatibilities you don't want to learn about only after you upgrade your operating system.
Conclusion
If you are wondering whether your computer will run Windows 7, start with the system requirements published by Microsoft. However, don't forget to take into account any practical considerations that separate you from the average Windows 7 user. Finally, look to the Windows 7 Upgrade Advisor for advice and information concerning your computer's ability to run the new operating system.