How to Backup Registry of Vista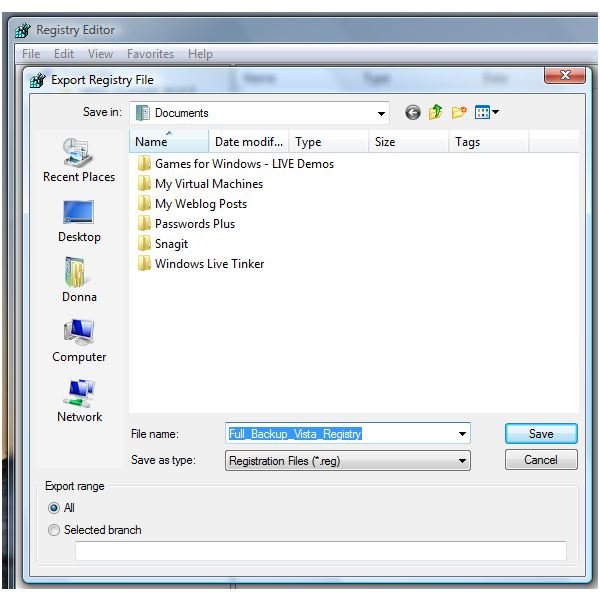 Like any edition of Windows operating system, Windows Vista will store the settings in Windows Registry. Most settings of installed application, devices and services are also saved by Windows in the registry. It contains two elements: registry keys and registry values. A registry key is like a folder where each key can contain values. Any changes in Windows registry is automatically applied by Windows which means it is important to be very careful in using modifying any keys and values on the registry and it is also important to back up Windows Vista's registry before any changes. We'll discuss in this article on how to backup registry in Windows Vista.
How to Backup Windows Registry of Vista
Creating a backup of registry in Vista is a simple process and the registry backup can save you time if any problems arises after any modification by any software or by any user. With a backup of Vista's registry, you will be able to merge it to the registry when needed e.g. if you don't like the effect of the changes you made in the registry, you can merge the registry backup by double-clicking only.
Below are the following available key names:
HKEY_CLASSES_ROOT
HKEY_CURRENT_USER
HKEY_LOCAL_MACHINE
HKEY_USERS
HKEY_CURRENT_CONFIG
To backup the registry you should use the following steps:
Open Windows Registry by typing the command regedit in run or search box of Windows Vista

If the Windows security feature, User Account Control (UAC) is enabled you will be prompted to increase the level of user permission. Select "continue" to start using the registry editor of Vista. The Registry Editor window will be displayed.

To start creating a

of Windows Vista registry, make sure that "Computer" is selected. Next, click on File>Export. Enter the name of your backup e.g. Full_Backup_Vista_Registry and ensure that the "export range" is set to "all". Click "Save" to start the full backup of the registry of Vista.
To backup a single registry key or an entire key name, you will need to navigate the registry you want to backup. Example: You would like to back up the entire key of HKEY_CLASSES_ROOT or HKEY_CURRENT_USER or HKEY_LOCAL_MACHINE\SOFTWARE or HKEY_LOCAL_MACHINE\SOFTWARE\Canon or HKEY_LOCAL_MACHINE\SOFTWARE\Canon\cnmbj\PrinterDriverInstaller, right-click the said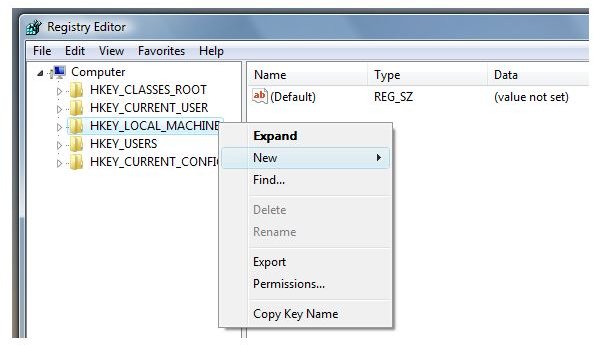 it too as a backup copy.
Each time you will save a backup of the Vista registry, it is saved with '.reg' as file extension. Another method to backup the registry of Vista is to use a free tool, ERUNT. This program can automate a registry backup on a daily basis so you won't forget to backup the registry of Vista. ERUNT is quite useful to end-users who often install and remove software or make any changes in settings in Windows.
Keep your backup in safe place by storing it in another location e.g. flash or USB disks, another partition or external drive so you can access/transfer it anytime you want.