How to Close a Hotmail Account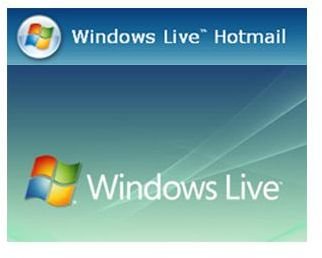 Overview
Hotmail is now part of the Windows Live group of products and services. This means that actions you take regarding your Hotmail account may affect your other Windows Live applications. Read on to learn how to close a Hotmail account, as well as what will happen if you do so.
Should You Close Your Hotmail Account?
While there are certainly a few reasons why you might want to learn how to close a Hotmail account, there may be more reasons why you should not. If you do not use the account anymore, you may be concerned about a hacker getting into it and using it to spam people in your contact list, or worse. You might also want people who legitimately try to contact you through your Hotmail account to receive a bounce message so that they attempt alternate contact methods to get in touch with you. As with any email account, though, you will lose all of your saved messages and copies of your sent messages, as well as your contacts' information.
There is another reason why you may not even want to find out how to close Hotmail account. In order to close your Hotmail account, you will need to close your Windows Live ID.
If you decide to close your Windows Live ID (and, in doing so, your Hotmail account), you will lose your ability to sign in to Windows Live Messenger. You will also lose your Messenger contacts and any of your Windows Live contacts. You will no longer be able to log into any other Windows Live services, either, including Windows Live Spaces and Windows Live Calendar.
You can opt to simply stop using your Hotmail account and let all of your contacts know you changed your email address. You can log into it periodically to ensure that no one else is using it.
If you really want to know how to close a Hotmail account without closing your Windows Live ID, simply leave it idle without logging in for several months. Hotmail accounts become inactive if not signed into for 270 days. Once it becomes inactive, all of your contacts and messages will be deleted and any emails sent to your Hotmail account will be returned as undeliverable. While your Hotmail account name will be reserved for you in case you decide to resume your account, if you wait another 90 days it will be permanently deleted.
Closing Your Windows Live ID
If you have read the previous section and still want to know how to close a Hotmail account, follow these steps.
Sign into your Hotmail account.

Click on Options at the top right of your Hotmail Inbox. Click More Options at the bottom of the Options menu.

Select View and Edit Your Personal Information under Manage Your Account.

Click Close Account at the bottom of the page.
Read the warnings. If you still want to close your Hotmail account and your Windows Live ID, enter your password and click Yes.
Want to create a different Hotmail account? Read the Bright Hub article Creating a New Hotmail Account.