How Can I Make a Windows XP Computer Look Like Mac OS X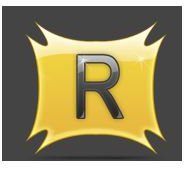 Mac and Windows
Mac OS is a simple to use operating system. That is one of the reasons why many people like Mac computers. Everything from the user interface to the overall styling is clean and simple.
Windows is a great operating system for many reasons. One of them being the ability to run several types of programs, games, etc… Windows has a wide software selection, due to many companies creating programs and applications to run on Windows.
So, why not mod Windows to look like Mac OS? It will give you the simplicity of a Mac plus the versatility of Windows. The best of both worlds. If you have been wondering, how can I make Windows XP look like Mac OS? You're only a couple of steps away.
Want to know more about the differences between Macs and PCs? Check out this article.
Get an applications dock
One of the defining features of Mac OS is the dock. It is used to navigate the system and launch commonly used applications. So, to make Windows XP look like Mac OS, the first thing that you need to get is an apps dock. Luckily, the software company Punk Labs has made adding a dock to Windows easier than ever. All you have to do is download the program Rocket Dock. Rocket Dock is installed and added to Windows just like any other application. Just download the installer file, launch, and install. Upon doing so, you will have a basic applications dock for your Windows XP computer. Rocket Dock comes with several different styles to choose from as well as some display options, such as magnify.
The next thing you may notice about the Mac OS dock, is that it has some cool options such as the stacks feature. Stacks allows you to click a folder (in the dock) and expand it to view the programs and applications located inside of it. Rocket Dock, by default, does not come with this option. However, you can install this add-on which will add Stacks to your Windows XP dock.
Move the taskbar

Now that you have Rocket Dock installed, you may have noticed that the default Windows XP taskbar is kind of in the way. This is an easy problem to fix. On Macs, the taskbar is located on the top portion of the screen. Right click some empty space on the Windows XP taskbar and select properties from the quick menu. Make sure that there is not a checkmark in the Lock the taskbar box and click the OK button. Click and drag the taskbar from the bottom of your screen to the top. Navigate to the taskbar properties again and this time lock the taskbar.
Get some Apple apps and wallpaper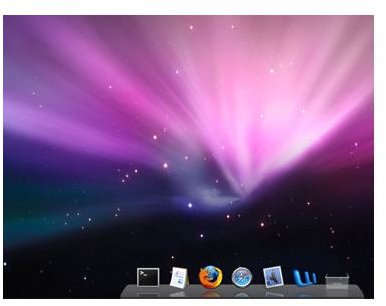 Apple makes a couple of applications that you can use with Windows. Adding some actual Apple applications can give you a more Mac like interface. Get Safari here and iTunes here. After they are finished downloading, install them on your computer. After they are completely installed on your computer, drag the Safari and iTunes icons into the dock.
If you want, you can also use Apple's distinctive Aurora background for the background on your Windows PC. Another way to make your XP look like a Mac is to choose from this selection of wallpapers, prominently displaying the apple.
Done + More options
Your Windows XP desktop should now look similar to a Mac OS desktop. However, there are still many elements of XP that still do not look like Macs. No Apple logo, no Mac OS scroll bars, no Mac OS folder layouts, etc… As far as customizing Windows XP by using lightweight apps and making adjustments, there's not much more you can do. However, if you want to take your Mac OS customization a step further, proceed to the next step.
Flyakite OSX

How can I make Windows XP look like Mac OS the best way possible? You can install the Flyakite OSX modifier on your Windows XP PC to give it a much more elaborate Mac makeover. However, if you choose to install the Flyakite OSX modifier, be aware that it changes several core files and even some registry settings. You should be able to undo these changes if need be. Flyakite does have an uninstall option. However, there is more risk when tampering with core files. For example, you may or may not be able to successfully install Windows updates and service packs.
That's all there is to it. Hopefully this article has answered your question how can I make Windows XP look like Mac OS.