How To Disable Aero Snap in Windows 7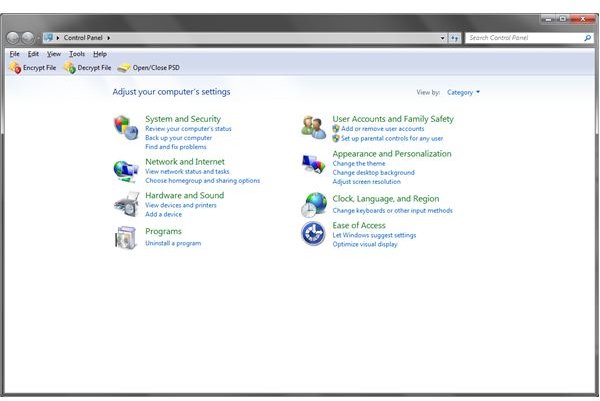 Overview
Keep in mind that when disabling Aero Snap, it does so for both maximizing windows, and resizing two windows side by side. Note that the windows themselves will only prompt you for resizing once your cursor reaches the side of the screen while dragging a window. If you like having Aero Snap enabled, just keep an eye on where your cursor is located when moving windows around. This will keep you from resizing things accidentally.
But if you don't like having the feature at all, then there's no point in keeping it enabled. Turning off Aero Snap doesn't have to be permanent; you can turn it back on at any time in the future. The steps below can be followed for turning Snap on or off.
Accompanying this guide are screen shots to help you. To view larger versions of each screen shot, just click on them, and they will open in a new window. You will not be navigated away from this page in doing so.
Disabling Aero Snap
First thing to do is to open your Control Panel. It is found in the Start menu. You'll then want the option at the bottom-right, Ease of Access.
From there, choose Ease of Access Center, which is the first option you'll see**.** (Hint: You can bypass the above steps by just typing in Ease of Access Center in the search box on the bottom of your Start menu to get to the next step.)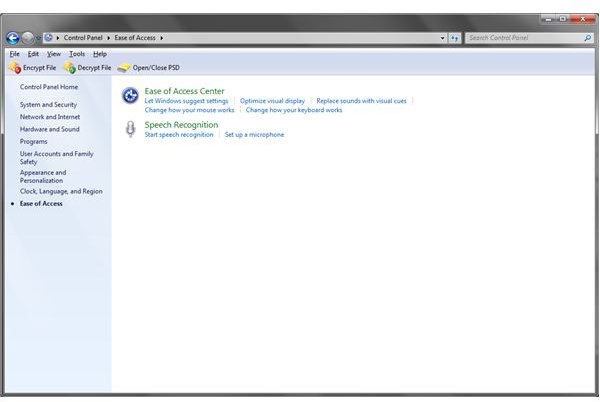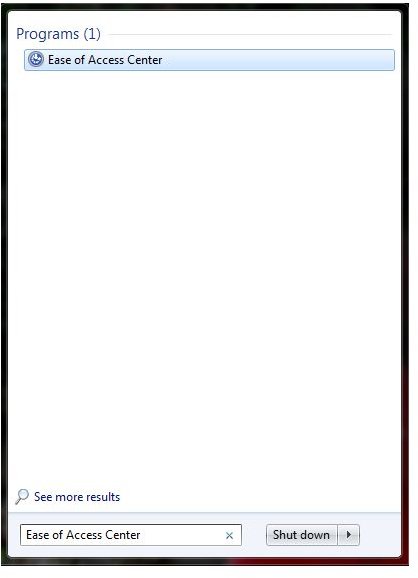 Scroll to the bottom of the window until you see the option Make it easier to focus on tasks. Click on that to continue.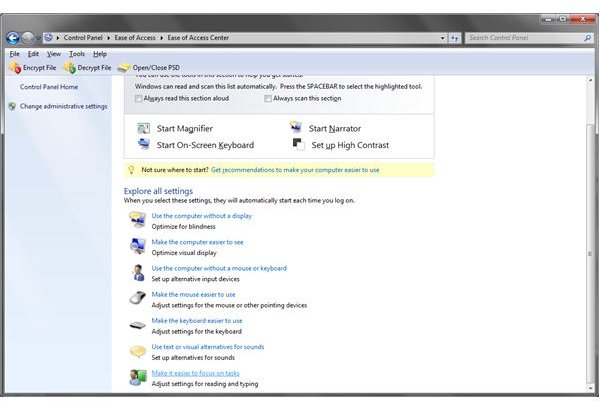 Once again, scroll to the bottom of the window until you get to the subcategory Make it easier to manage windows. Tick the box that says Prevent windows from being automatically arranged when moved to the edge of the screen. (This box unticked will mean that Aero Snap will be active. So make sure this box is clear if you want Aero Snap on.)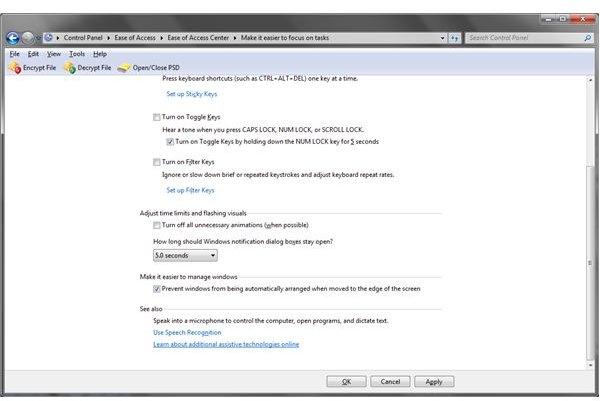 Click OK. When the task finishes, it will return to the Ease of Access Center. Now any time you drag windows to the edge of the screen, nothing will happen. Windows won't maximize at the top of the screen, nor will they re-size to take up half of the screen by dragging them to the left or the right. Keep in mind that if you wish to re-enable Aero Snap in the future, just repeat the above steps and un-check the appropriate box.
There you have it; you're finished. You can now go back to doing whatever it was you were doing before without being interrupted by the Aero Snap feature.