Exchange 2010 – What's New?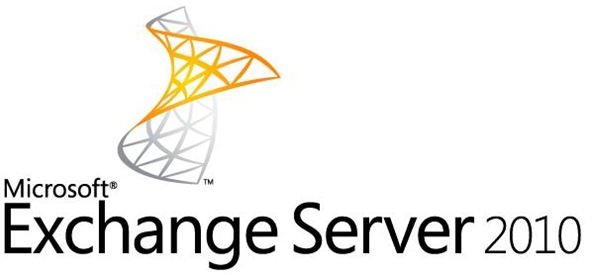 Overview
The last two versions of Exchange (2003 and 2007) made huge strides in improving the end user and administrator's experience. 2010 promises to offer many new administrator related improvements with things such as e-mail archiving and a simplified disaster recovery infrastructure. Below are some of the biggest improvements introduced in Exchange 2010.
E-mail Archiving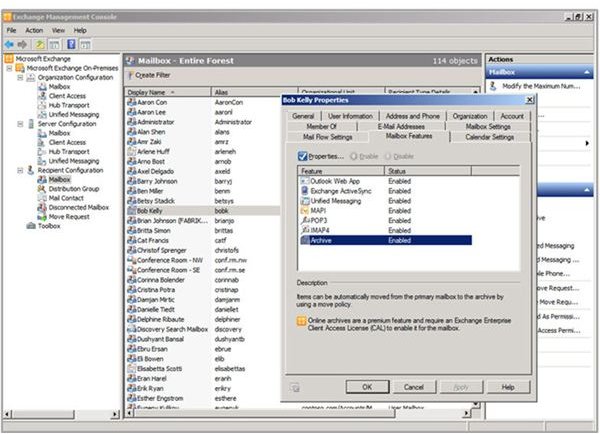 Archiving is probably one of the toughest issues an email administrator needs to face. Do you let users store non-critical mail in local PST files? Do you have them keep PSTs in a central place on the server, or do you invest a boatload of money for a real archiving solution? With Exchange 2010, Microsoft is finally offering a decent alternative to high-priced archiving solutions.
The key to this solution is the implementation of Personal Archive mailboxes and Retention policies. Archive mailboxes are a secondary mailbox – almost identical to a user's primary mailbox, but holds archived mail. This allows administrators to centrally manage archives while giving them the option to store less frequently accessed messages on a secondary storage platform. This also keeps the user's primary mailbox operating at peak efficiency.
In order for administrators to help urge users into using their archive mailbox, administrators can set retention policies stating when messages should be moved and optionally deleted.
This feature is long overdue and will be a welcome addition to Exchange.
Voice Mail and Unified Communications
Microsoft's Unified Communications suite (Outlook, Exchange, Communicator) is getting an upgrade by beefing up the Voice Mail and other call handling capabilities. Exchange can convert voicemail into text so users can read their voicemail in case they are unable to listen to them. Answering rules and improvements to the Auto Attendant will also enrich the unified communications experience.
Simplified Disaster Recovery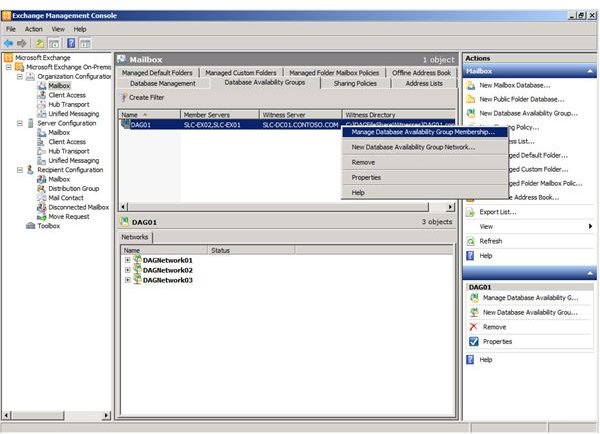 Microsoft is trying to help out the 'little guy' by greatly simplifying the requirements for setting up and maintaining a high availability environment. Companies can now use a simple 2 server environment to help protect against server or data loss. Instead of offering disaster recovery tools such as Single Copy Cluster, Local Continuous Replication, Standby Continuous Replication and Cluster Continuous Replication, Exchange 2010 consolidates this all into what Microsoft calls "Mailbox Resiliency". It's nice Microsoft is trying to make the administration of data protection a top priority!
Self-Service Capabilities
Microsoft is showing some love to email administrators by allowing them to delegate roles to non admin users. One useful example of this is delegating permissions to a compliance or HR department for them to perform searches across multiple mailboxes. Distribution groups can now have moderators – something like a gatekeeper where they are able to decide if a message does or doesn't get sent on to the full group. Users will also be able to fully manage, create and delete distribution groups through a web-based user interface.
Pricing and Availability
Microsoft offers Exchange for on-premise installation (at your site), Microsoft or partner hosted. Licenses for premise based installations are similar to past products where you must license Exchange Server and Client Access Licenses (CALs) for each device or user accessing the Exchange server. Pricing also remains similar with Exchange standard at $699 and Enterprise at $3999. CALs are priced at $67 for Standard or $102 for both Standard and Enterprise CALs.
Overall, Exchange 2010 looks to be a worthwhile investment.
This post is part of the series: Microsoft Office 2010 - Products, Features and Editions
This series will take a look at the upcoming Microsoft Office 2010 suite of products, including the basics of Word, Excel, PowerPoint, Access, Outlook and two of the upcoming server editions of Exchange and SharePoint. I'll also discuss the new editions and the biggest features coming to Office.