Restoring Defaults In Windows 7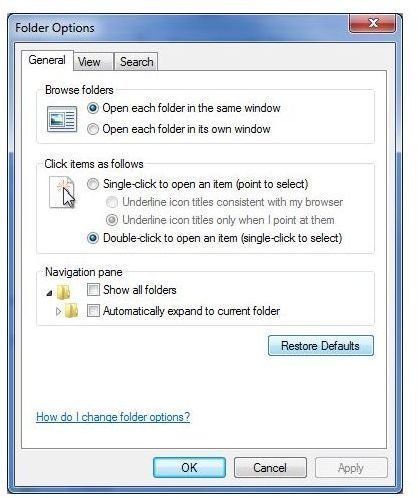 Restore "Factory Setting" Defaults in Windows 7
In Windows XP and Windows Vista it's common to find that you want to reset various defaults or "factory settings" for things such as the Windows Firewall, the Start menu or perhaps Internet Explorer.
This need may be the result of some innocent tinkering or be a response to some unwanted software changes – thankfully Windows 7 makes it very easy to restore the defaults for various elements of the operating system.
People have been known to do a completely new reinstallation of their operating system to restore some of these settings, so it's good to see that Microsoft have taken notice of this and offered this great new restore function.
Restore Start Menu and Taskbar
Changes to the Windows 7 Start Menu and the Windows Taskbar can be easily reset by opening the menu on each item.
Given how easy it is to customize both of these items, it's just as well Microsoft have incorporated this restore function. Refreshing the defaults on the Start menu can be done by right-clicking on the menu and going to Properties > Customize and selecting Use Default Settings.
Meanwhile the Taskbar can be restored by right-clicking on a blank area of the bar and opening the Properties box. Click Customize and use Default Settings to complete.
Restore Folders and Libraries
Windows Explorer is another regularly used tool that can be easily customized and often left in a bit of a mess after a few months of use.
There are several restore options for this, specific to different tasks. Via the Organize button go to Folder and Search Options. On each of the General, View and Search tabs you should find a Restore Defaults button which will refresh your original Windows 7 settings for this screen.
Windows 7 features Music, Videos, Pictures and Documents libraries setup as default – these can on occasion go missing but are easily restored by right-clicking on Libraries in the navigation pane (usually found on the left of a Windows Explorer or file browser window) and selecting Restore Default Libraries.
Restore Windows Media Player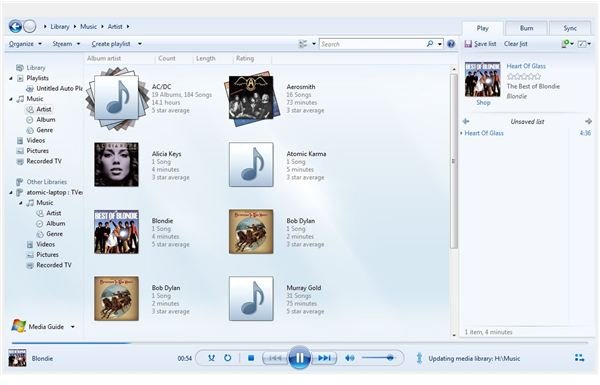 Windows Media Player files and folders can be difficult to open if the library develops errors and corruptions. Luckily this doesn't mean that your files are lost – you can simply tell Windows Media Player to create a new library by scanning the drives added to the library when you first set it up. Go to Tools > Advanced > Restore Media Library.
This will take some time to restore as the library is effectively rebuilding, checking all of the specified files and folders for content, so be patient.
Restore Internet Explorer and Windows Firewall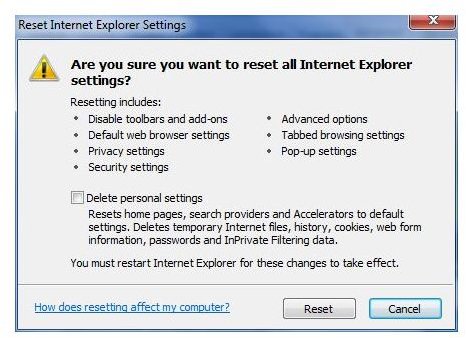 Toolbars, add-ons and malware can be removed from Internet Explorer in Windows 7 – a useful feature given how easy it is for browsers to become sluggish.
To reset your browser, go to the Tools menu and open Internet Options. On the Advanced tab click the Reset… button – the following screen will ask you to clarify what you wish to reset. You can Delete personal settings as well as toolbars, add-ons and so forth. See the Brighthub guide to restoring Internet Explorer for more.
Finally, the Windows Firewall can be reset – very useful if you suspect it has been compromised or corrupted.
Restore your original firewall security settings via the Start > Control Panel > System and Security, where you can open the Windows Firewall – in the left column you will see Restore defaults which will take you to a screen with the Restore defaults button.
Note however that utilizing the Windows Firewall without an additional third party or hardware firewall is not recommended.