Exchange Server 2007 New Features - Improvements in Exchange Server 2007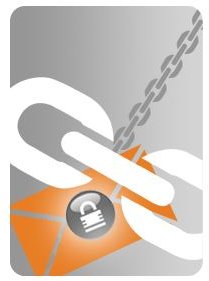 Exchange Server 2007 - New Features against Server 2003
Let us take a look at some of the new features of Exchange Server 2007 - the ones that are not functional in Server 2003 and previous versions. The most interesting Exchange Server 2007 new features are:
Exchange Server 2007 - Exchange Management Shell: Offers a command prompt version of Server 2003's Exchange Management Console. This means you get more control over your network. The Exchange Management Shell helps you get more tasks done - as against the Exchange Management Shell Console.
The 64 bit Architecture of Exchange Server 2007: With 64 bit architecture, Exchange Server 2007 now has increased performance: more capacity to include several more databases and storage groups etc. Each storage group can contain 5 databases. However, the limit of databases per server is 50 - meaning no matter the resources on a server, it can hold only 50 databases, which is still a good number.
Automatic Handling of Exchange 2007 Hub Transport Server: This means less downtime. If a hub transport server is down due to congestion or any other failure, Exchange 2007 will automatically decide alternative routes for traffic. It does not require you to configure anything manually - to achieve automatic Hub Transport Server handling.
Support for Unified Messaging in Exchange Server 2007: Exchange 2007 can deliver all types of messages to user inboxes. The technology combines different messaging infrastructure so that all kinds of messages - mail, fax, and voice-mail can be accessed through a single inbox - using devices that include cell phones and other mobile devices as well as the regular workstations.
Exchange Server 2007 Exchange Web Services: One of the best Exchange Server 2007 new features, Exchange Web Services allows users to access their mailboxes remotely using HTTP protocol. Though personally, I would not recommend it - due to increased malicious activity on wireless - even for encrypted signals, the Exchange Server 2007 Web Services come handy when you are not at the workstation but need to interact urgently. I would suggest Exchange Web Services with SSL-3 encryption for even authentication.
The above are the most important Exchange Server 2007 new features. The following section informs about the major enhancements of Server 2007 over Server 2003.
Exchange Server 2007 Enhancements Over Server 2003
**
Anti Spam Enhancements in Exchange Server 2007: Brings in several enhancements to the anti-virus and anti-spam tools in previous versions. Other than the administrator approved IP allow list, the Exchange Server 2007 also creates an automatic allow or deny list based on user reputation.
The Exchange Server 2007 Anti Spam enhancements include SMTP relays, and it also offers a method to control spam on the network using manual configurations instead of turning off SMTP relays (most network admins turn off the SMTP to avoid spam, which is not a good practice; please see the link for the answer on "Why"). The Edge Transport Server in Exchange Server is designed to auto-detect safe mails using the mail origination, routes, sender ID, and message headers. This helps the Exchange Server 2007 Edge Server to learn and create a list of auto-deny messages. The automatic list can be later changed by network admins. Besides, the Edge Transport Server studies each layer to identify spam and block the message. The drawback of Exchange Edge Transport Server is that it assumes messages originating from MS Outlook are safe.
Enhanced S/MIME Support: Exchange Server 2007 S/MIME support is available through SP1 for the Server. S/MIME (Secure Multipurpose Internet Mail Extensions) help users in sending digitally signed/encrypted messages when they are using MS Outlook 2003 or above, Outlook Web Access and Windows Mobile 6.0. This is made possible using the Exchange Server's Active Sync. I do not have any report on how safe it is to use S/MIME on Windows Mobile. But the Exchange Server site sure considers it one of the safest methods to establish encrypted connections. It does NOT, however, detail the encryption methods.
Exchange Server 2007 Backups: Another Server 2007 enhancement is faster backups. This is achieved by introducing auto-passive backup for databases and groups. The concept of continuous backup significantly reduces the chances of loosing data.
The above list of Exchange Server 2007 enhancements and Exchange Server 2007 new features is not comprehensive. For details, visit the Exchange Server 2008 site.
This post is part of the series: Microsoft Servers - SharePoint and Exchange Servers
A combination of XENIX based messaging system and MS Mail, Exchange Server 4 was released in '93. The SharePoint server, targeted at individuals and small businesses offers a better way of storage and collaboration. This series contains articles related to these servers.