Run the Windows 7 Upgrade Advisor Before a Windows Vista Upgrade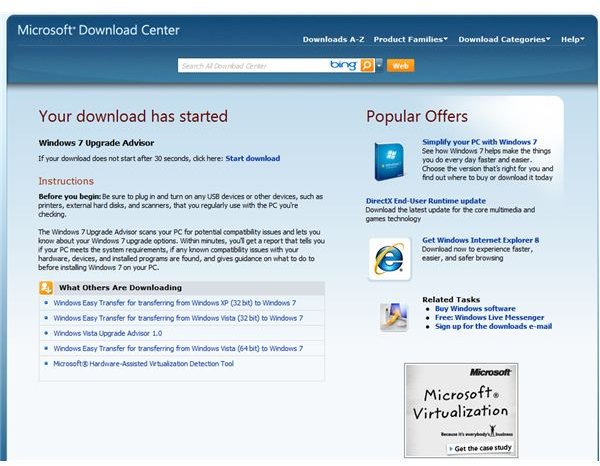 What is the Windows 7 Upgrade Advisor?
Installing an operating system is no mean feat. It is a sophisticated affair. There are many hardware issues that must be addressed in order to install the OS. This is especially so with Windows7. You have to answer so many questions…do you have enough memory, is the hard drive big enough, i.e., does it have enough capacity for it to handle the temporary installation files; is the CPU powerful enough?
Furthermore, it would be best to find out the answer to these questions before you buy the OS. That is what the Windows 7 Upgrade Advisor will do: provide you with information about the status of your hardware system to determine if you can upgrade to Windows7.
What does the Windows7 Upgrade advisor provide you with?
Windows 7 Upgrade Advisor will examines the hardware components of the PC. These are the processor, memory, hard drive, and graphics cards, audio cards if present, network cards, and it identifies known compatibility issues with bothe the installed software drivers and devices. It will even provides a template on how to resolve those issues when possible.
Windows 7 Upgrade Advisor download and installation
Start by going to the Microsoft Website.
Next follow the steps…accept the defaults.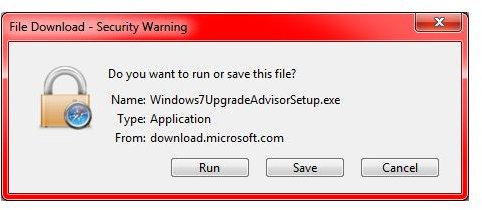 Of the two options, run or save…select save. This will put the software on the computer.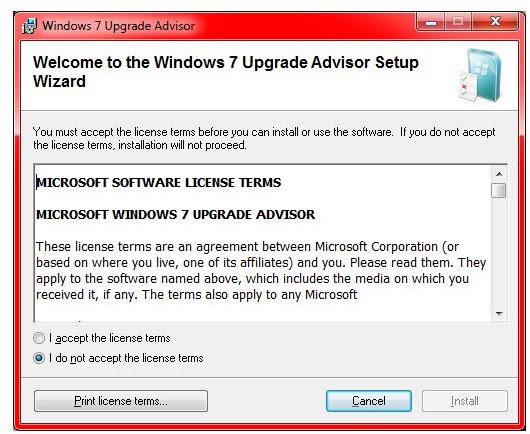 The software setup is now ready to commence.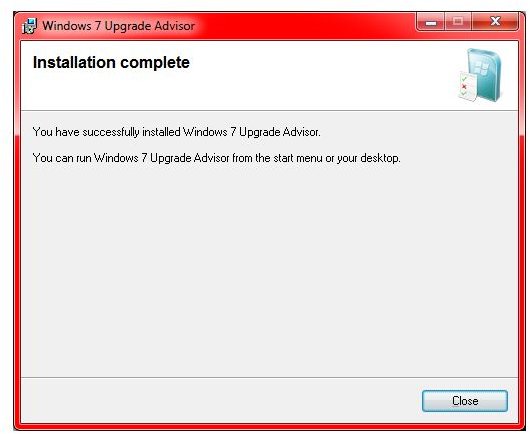 The installation will be fast, and ready in less that two minutes.
Running the Windows 7 Upgrade Advisor
Once installed, you can run the advisor to get the information you need.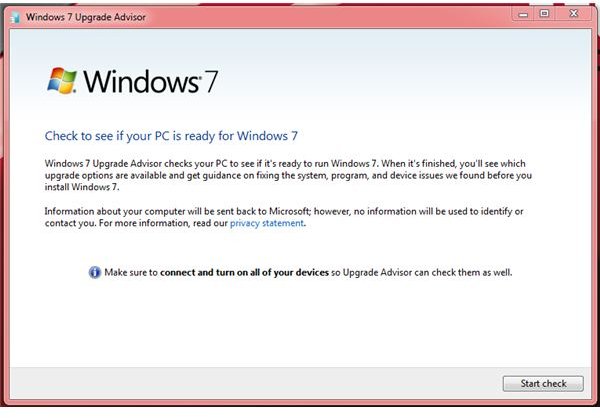 Start the system check. This may take a few minutes.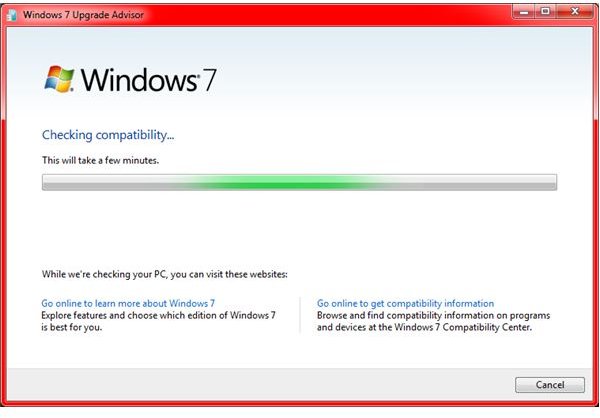 When complete you will have a report of the results.
Reports: System, Programs, and Devices
The reports that you will garner from the system check are system, program, and device.
The system report gives you an overall view of the condition of the PC. It will tell you if your PC is compliant.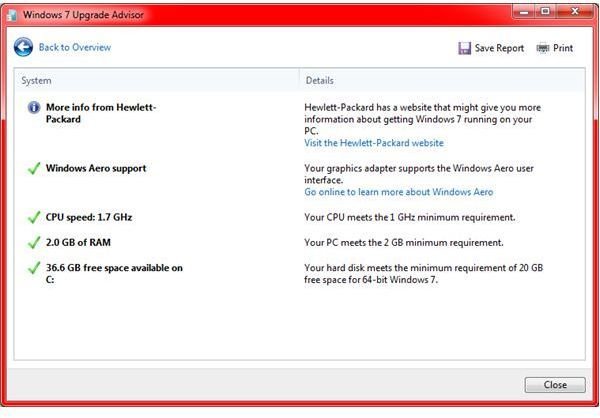 The Program report will provide you with information about various software on the PC.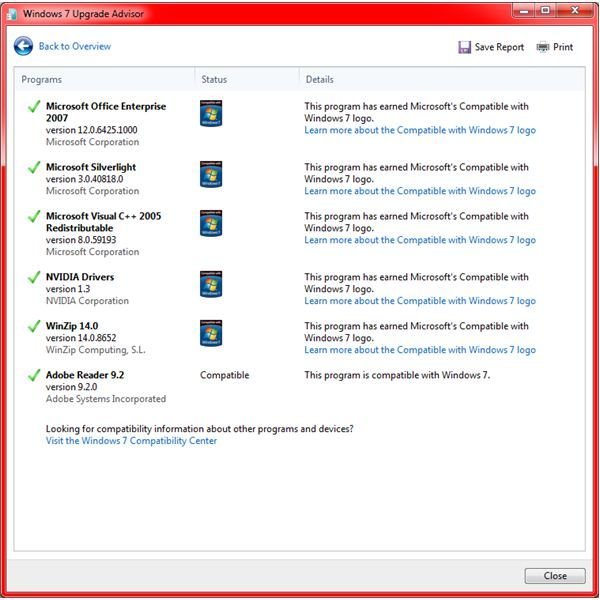 The device report gives you the compliant status of various devices on the PC.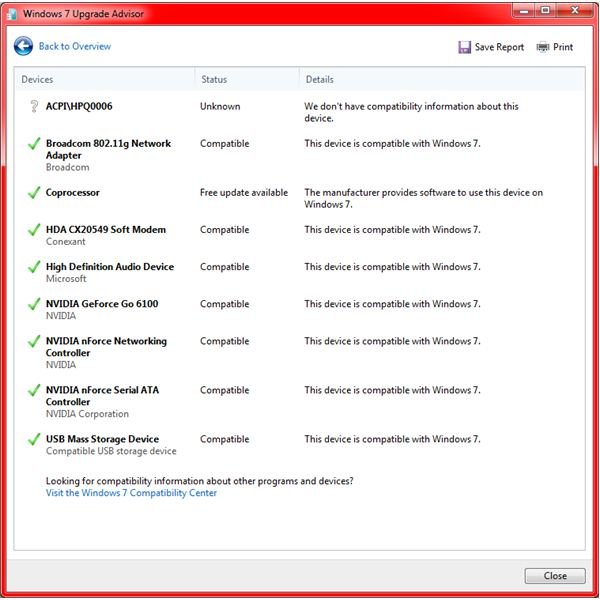 Information will be available about the network card, like the Broadcom 802.11g Network Adaptor, the coprocessor, the audio device, the SATA controller, and the storage device.
All of these devices if compliant will receive a checkmark next to them.
Why use the Upgrade Advisor?
There are two reasons for using the Upgrade advisor- speed and reliability. You can get a status of your PC system quickly using this method. You will also be able to tell if your PC is compliant, so it will reliably tell you whether to proceed with the installation.
It is a time saver, and potentially a money saver as well.