How Can You Make Your PC Look like a Mac?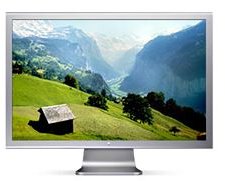 Success and Imitation
The apparent success of the Windows 7 deployment has many people asking… Did Microsoft borrow ideas from Apple in order to create Windows7? Is the iMac the source of inspiration for Windows7?
Microsoft denies the connection or even the inspiration. Whatever; but Windows7 does have many features that imitate the iMac. The question is can you make the Windows 7 interface look more like the iMac? Here are some ways to do this.
Big Screen
Windows users for years have looked at traditional monitor screens as simply the recipient of video data. Apple does not take that approach. Instead they make their screen stand out, so the interface will stand out. While you can get Apple Laptops that are the same size as PC monitor laptops, when it comes to screen size for computers that are not laptops, Apple offers several large size monitors. You can get a 21.5, 27.5 or 30 inch monitors
If you want to have an iMac like look, get a large monitor for starters.
.Image Source: Superwarehouse
Get the Right Software
To enhance your Mac look, the monitor is for starters, but you also need to get the look and feel by getting the right software. There are three pieces that you should get. One is the taskbar replacement, the other are the gadget replacements, and the third helps organize your programs and shortcuts. Other software includes the Safari browser.
Task Bar Replacement
Although there are several taskbar replacement programs, one that is freeware and easy to install is RKLauncher. This program will allow you to have an animated taskbar, or Dock, like the Mac. It can support themes, ico's, and pngs. You can customize the taskbar, or mouse zoom on icons to make them change appearance.
Gadget Replacement
Mac gadgets are called widgets. You can get widgets that will make you desktop fun to watch because they can be informative as well as entertaining. There are a variety of widget locations where you can download them. Yahoo Widgets Page.or at Wowzio.com, or gearlive.com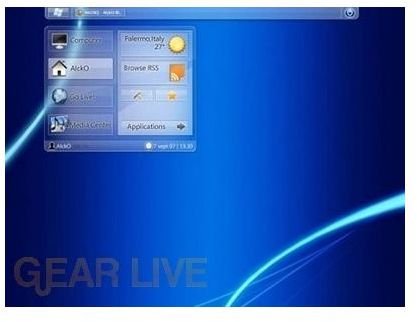 Program and Shortcut Organizer
Download ObjectDock, a freeware program that will allow you to organize your desktop. Freefloating icons can be put into docks and make them look like they're together.
and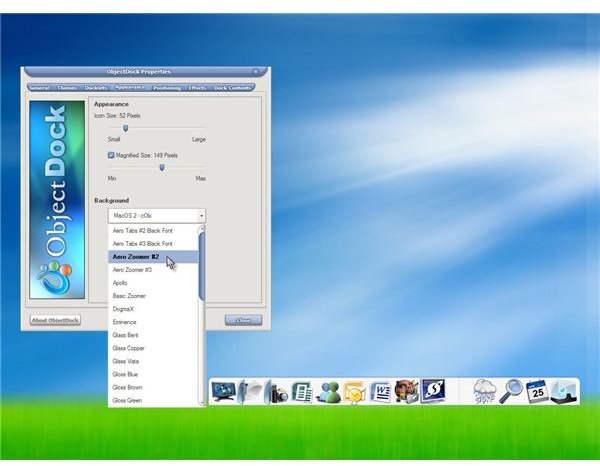 Image Credit: ObjectDock
Download Switcher. Switcher puts you in control of your windows. So that you can see all of your windows on one screen, quickly search through them, even decorate them with your favorite colors and fonts.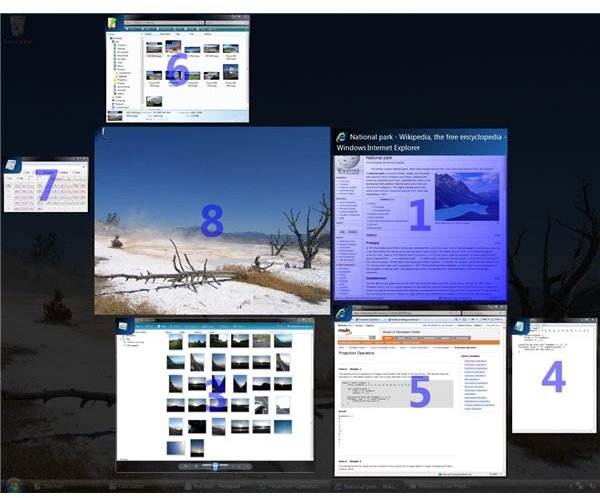 Image Credit: Insentient
Browse like an iMac - Get Safari
Off course the one area that will stand out will be your browsing actions. Download Safari, Apple's Browser. Your browsing experience will be different. The browser frame will be one pixel wide and no status bar. Safari comes with 150 features that make it unique. Some of these include a voice-over-screen reader, full page zoom, custom style sheets, and minimum font sizes.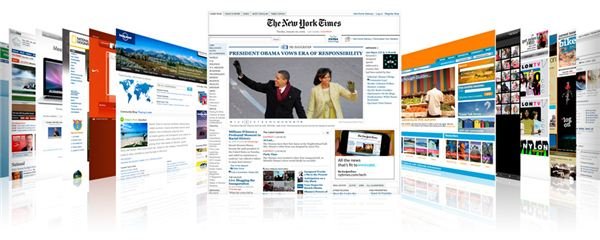 Using these suggestions about software and hardware will make you PC look like a Mac. This will be fun, and it is a lot less expensive than owning a MAC.
Image Source: Apple