Microsoft Hiring Process | Development of Microsoft Windows 8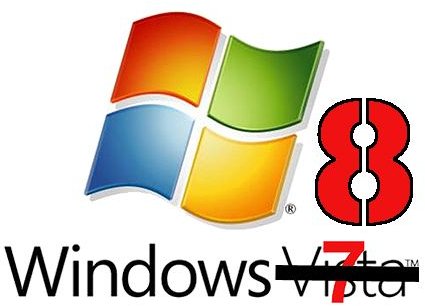 MS Hiring for Windows 8 - About the Windows 8 Advertisement
The initial ad from Microsoft for Windows 8 has been withdrawn. This may be because they got enough applications from people willing to work for Windows 8. The ad said, "Are you a talented SDE/T Lead looking for the next technical challenge on a key operating system component? Are you passionate about distributed systems, networking, file systems and want to be the leader of a cutting edge project? Are you looking for a team with abundant opportunities to grow?"**
This piece is still present on several online magazines including PC Soft, Business Insider, NeoSoft, and many more - but NOT anymore on Microsoft Careers' official website. Still, there is an opportunity to get into Microsoft - whether MS is hiring for Windows 8 or something else!
Speculations on Windows 8 - Where to Apply for Microsoft Windows 8
Looking from another angle, as Microsoft was busy promoting Windows 7, the ad appears more to be one of the different Microsoft Marketing Strategies. If they really mean MS is hiring for Windows 8, the ad would have still been there on the Microsoft Careers' official website. Obviously, MS could not have hired all the people it needs (to create a new operating system) in just few days. It was removed even as I went on to check it out when I heard about MS hiring for Windows 8. In addition, Microsoft is no more saying anything about Windows 8, though there has been an "(official) leak" on the topic.
.
.
Given that "leaks" have always been a controversial form of marketing, speculators also say that "MS hiring for Windows 8" was no more than an advertising gimmick for Windows 7, also said to be a cross product of Windows Vista and Windows NT 6.1. As Windows Vista was a huge failure, Microsoft made sure it had people waiting impatiently for the final release of Windows 7 - employing different marketing strategies. Even after releasing Windows 7, Microsoft and its counterparts created several controversies/surprises making people wonder if the problems really exist or are a part of Microsoft marketing strategies.
.
JOINING MICROSOFT
Whether or not Windows 8 is the next big thing from Microsoft, one of the advertisements (Job ID: 701629) did reflect that the software giant is up to something. MS/MSFT (Acronyms for Microsoft) can really be hiring for Windows 8 or it may be hiring for improving the current operating systems. Though the above job is no longer available after several months of writing this article, you can still check out careers.microsoft.com to see if you can get any job fit for you.
Microsoft Hiring for Windows 8 - Microsoft and Google Unite to Remove Information on Windows 8
Coming to the "leak" thing, there is nothing about Windows 8 on the Microsoft PressPass or even MS official blog. However, PC Soft says that Windows 8 will be a 128 bit operating system. It is also being said that it may carry support for 64 bit processors. Microsoft is trying to introduce Natural User Interface (NUI) with Windows 8. This means that users may use their voice in addition to fingers for operating the operating system. Further, the Microsoft Official "leak" says that the operating system is scheduled to release towards the fall of 2012. Other than this, there is no information - anywhere - about Windows 8 at the moment.
According to PC Soft, a Microsoft employee, Robert Morgan, leaked this information on LinkedIN, a networking site. However, the very next day, he removed the post about MS hiring for Windows 8 not only from the site but also from Google Cache. A good relation does appear here, between Microsoft and Google, when it comes to Microsoft hiring for Windows 8!
.
******Original Ad Clip for "Microsoft Hiring for Windows 8" from: "The Business Insider"