Internet Explorer Favorites Don't All Show Up For 30 Seconds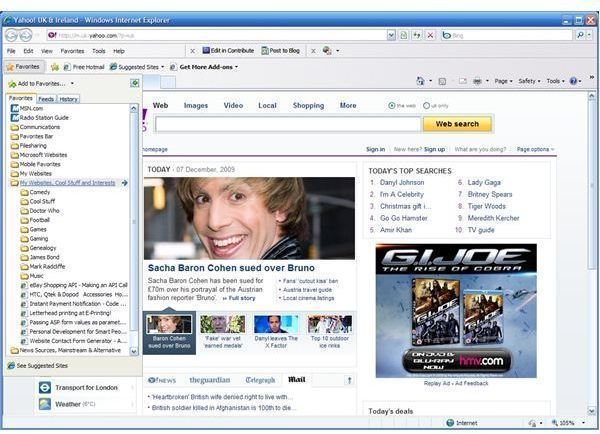 Does Internet Explorer Hang When You Open Favorites?
The Favorites (also known unofficially as "Bookmarks") menu in Internet Explorer allows users to save webpages and websites that they have enjoyed while browsing so that they can return to them later.
With the ability to index and sort, these Favorites can be configured to serve various purposes from collecting recipes to grouping sources for research under a single folder heading.
Users of Windows XP Service Pack 2 and Internet Explorer can experience delays in the Favorites menu – a delay that can last around 30 seconds, depending on how many websites you have saved.
This delay can be extremely frustrating for users, but it can be easily resolved.
Getting a Delay?
If you're experiencing this delay, it is likely that you have a certain configuration in place. Most commonly it occurs when My Documents is mapped to a network location. This is due to a lag with the compiling of the Desktop.ini cache, preventing the smooth running of both a networked system folder and the Favorites menu in Internet Explorer.
This is of course doubly frustrating – utilizing a network location as your My Documents folder is a useful approach that can ensure the integrity and security of your most important files and folders.
There are three ways in which the "Favorites lag" fault can be resolved – by restoring your My Documents location, making a change to the registry or by applying the hotfix in Microsoft's KB article 840309.
Restoring My Documents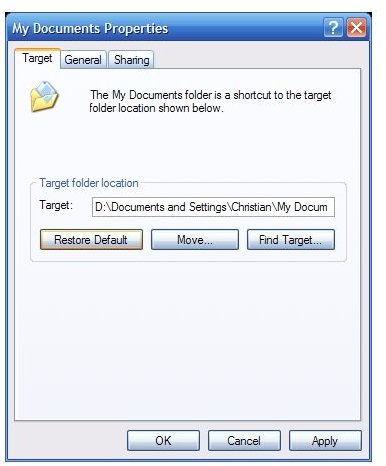 To restore your default location for My Documents, follow these steps:
On your Desktop or Start Menu, find the My Documents icon.
Right-click the icon and select Properties in the context menu
On the Target tab, you will see that the Target folder location specifies the current network address where your folders are found
Click on the Restore Default button, and click OK
You will next be asked if you would like to move documents from the old location to the new one that you have chosen. Click Yes or No depending on your preference for this.
After the process is completed, restart your PC. Upon logging back in, you should find that your Internet Explorer Favourites menu opens in a timely manner.
Changing the Registry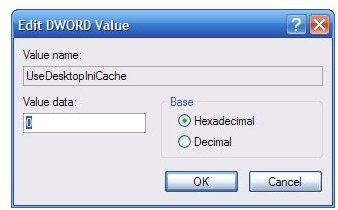 You can alternatively tweak the registry to disable the Desktop.ini cache.
To proceed, open the System Registry – go to Start > Run and type regedit and click OK.
When the Registry Editor opens, browse to:
HKEY_LOCAL_MACHINE\Software\Microsoft\Windows\CurrentVersion\policies\Explorer
In the right pane of the Registry Editor right-click the entry and select Modify. (Note: if this item does not exist in the registry, right-click in the right pane and select New > DWORD Value, naming it as stated.)
Enter 0 as the Value data in the Edit DWORD Value dialogue box, then OK to close.
You will then need to close the Registry Editor and restart your PC for the changes to be implemented.
Applying the Hotfix
Finally you can apply the Hotfix – however this option can lead to several other issues, and should only be attempted if no other fix can be determined.
This Hotfix is available via support.microsoft.com/kb/840309 and must be requested via the Microsoft website by selecting the file you require, submitting your contact details and making a request.
The reason for this is to avoid the Hotfix being downloaded by users who are unsure as to the implications of the fix; it is preferable to use one of the workarounds above.