What is Win7zilla and How can it Improve the Performance of Windows7?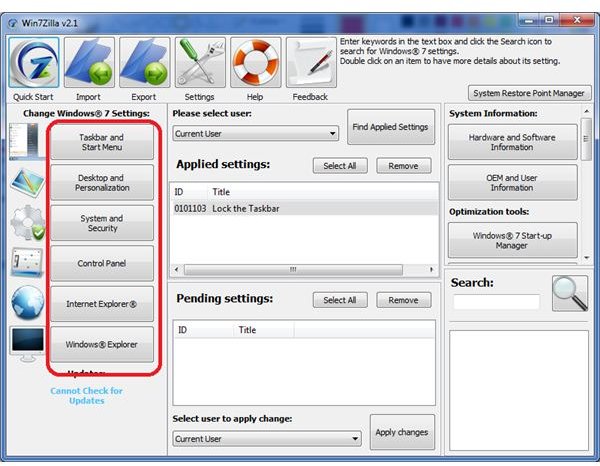 What is Win7Zilla?
Win7Zilla is a maintenance utility designed exclusively for Windows 7. Since Windows 7 was just released in October 2009, the developer was using beta and release candidate versions of Windows 7 to write the software.
It is a security and tweaking software that will provide system maintenance operations. One important effect is that changes do not require a reboot.
'WinZilla provides six links where you can change windows settings. Let's look at each of these links.
Taskbar and Start Menu
The Taskbar and start menu button link allows you to modify the operations.
';';
DeskTop and Personalization
In this window you can perform several tasks like disable Aero Shake (if you have several windows open, by shaking the top one, you close all of them.)
Or you can hide the Recycle Bin, disable desktop gadgets, and restrict users from modifying their user profiles.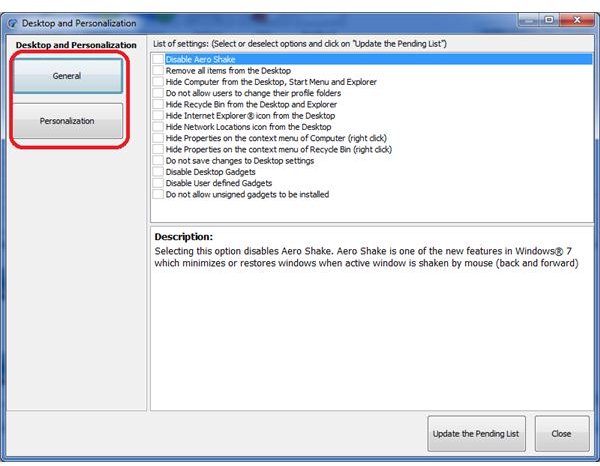 There are 12 modification features available in this list.
System and Security
The system and security option will allow users to make modifications to the Ctrl+Alt+Del option, or backup and even Windows Update.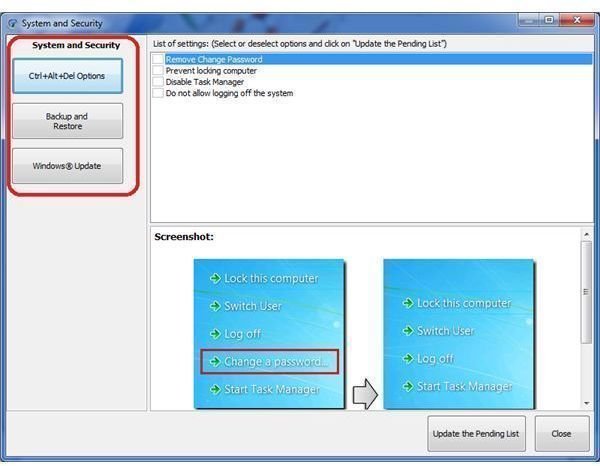 Control Panel
Another important feature involves the all important Control Panel. Here you can control how the items in the panel will operate. You can disable some features, list others and hide others.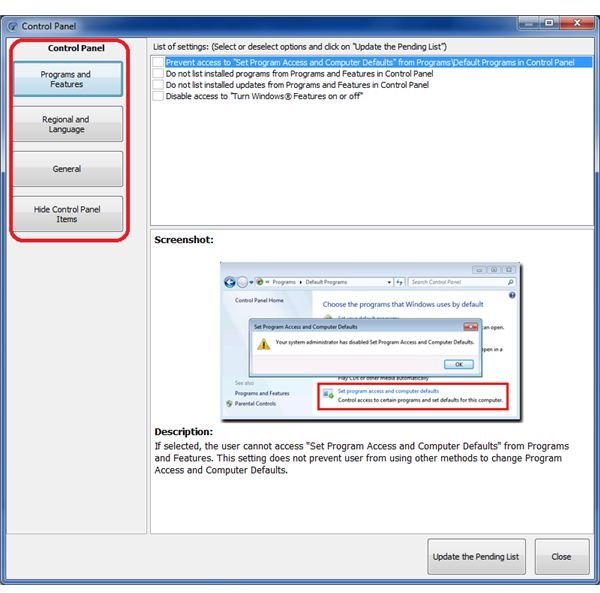 Internet Explorer
Because the browser, Internet Explorer, is one of the most important pieces of software on the computer to connect to the Internet, modifying its features can help the user by giving additional control that is not normally seen on the browser menu.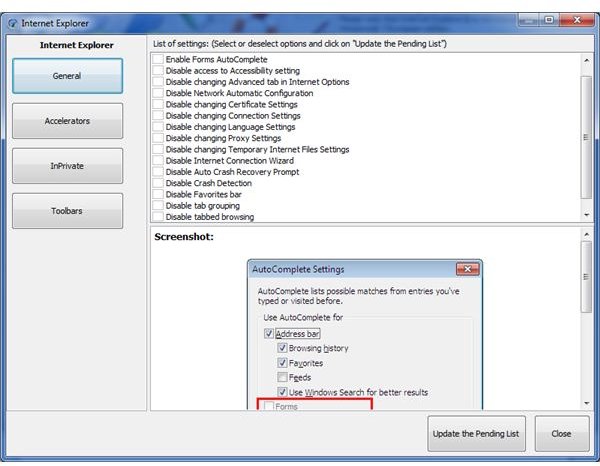 lll
Windows Explorer
This last button allows you to control or modify several settings on Windows Explorer.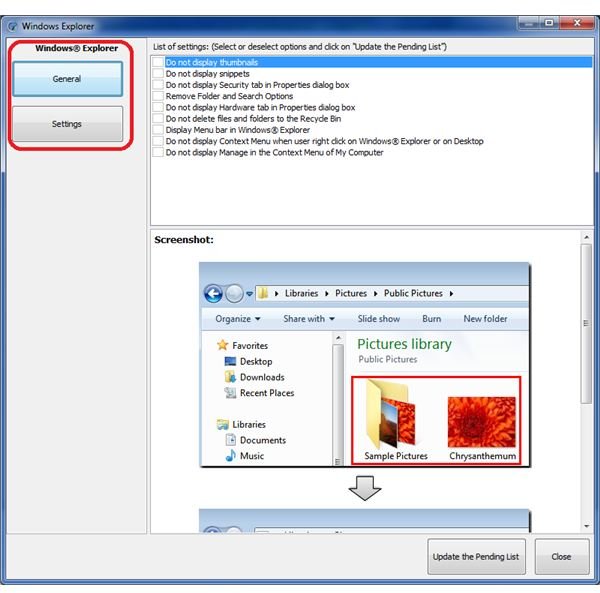 ;
How Does WinZilla Perform?
Many of the features in WinZilla will appeal to techno-admin types. But they put in one location many features that are normally found in disparate parts of Windows7.
The software is designed to offer hundreds of tweaks. These include Windows7 Settings, optimizing Physical Memory (RAM). Other important tweaks are that you can clean the registry, and clean the PC of temporary files. If you have a gaming computer you can boost gaming performance. You can change the Windows 7 start-up, including the logon screen and OEM and user information.
You don't have to reboot to get the changes to take place, and it offers you a way to see what settings have been implemented.
Conclusion
WinZilla is a new software tweaking tool that is available for Internet download. It supports 32 and 64 bit Windows 7, and it is a shareware program, but it costs a nominal $9.99. The download size is 6465 Bytes. The trial version lasts 15 days.
It has many features that will allow the PC user to manage and control items that normally are not seen on a software tweaking product.
Download from: