How to Add a New Web Browser in Microsoft Expression Web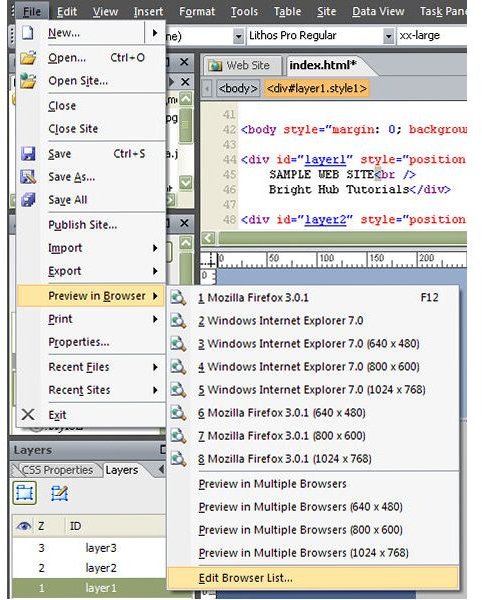 When designing a new web page in Microsoft Expression Web, it's important to know how the page is going to look to others when viewed in a web browser. While Expression Web keeps track of updates made to Firefox and Internet Explorer, it does not check to see if you have installed other browsers on your computer. In this tutorial, we'll take a look at how to add the web browser Safari as another option for viewing your design.
Adding a New Web Browser in Expression Web
From the File menu on the main toolbar of Expression Web, choose Preview in Browser and then Edit Browser List. See the image below for a screenshot of this. (Click the image for a larger view.)
With the Edit Browser List dialog box on your screen, there are several things you can do. You can change which browsers will be launched when deciding to view your web page in multiple browsers, select additional window sizes to further check viewing possibilities, and add a browser.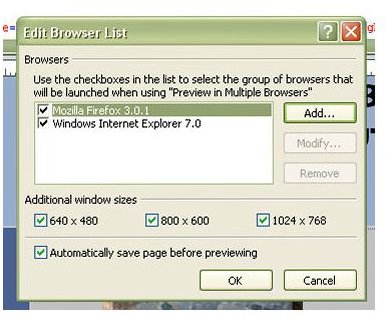 Currently in my setup, I have both Firefox and Internet Explorer listed as browsers. As more and more people are starting to use Safari, I recently installed that browser. Now I would like to add it to the list of browsers that I can use to preview web pages in Expression Web. To do this, click on the Add button.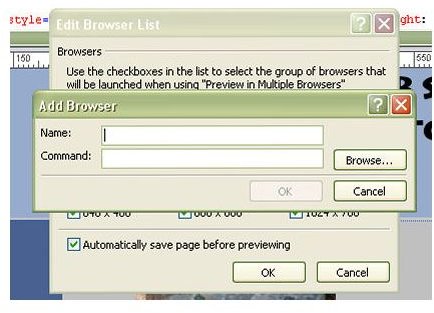 This action will bring up the Add Browser dialog box. Type in a name for this browser, and then use the Browse button to navigate to the folder that contains the executable file for the application. Click OK when done.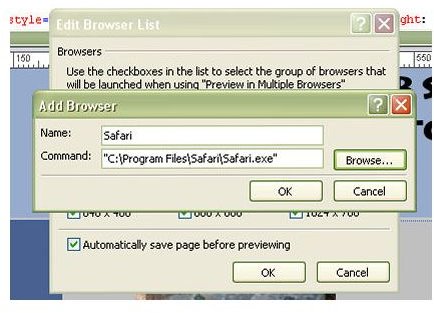 When you return to the Edit Browser List dialog box, you should see the name of the new browser. Make sure to place a check mark in the box preceding the name if you want this browser to be included in list of applications that will be launched when choosing to view your web page in multiple browsers. After you have finished, click OK to save your addition and exit.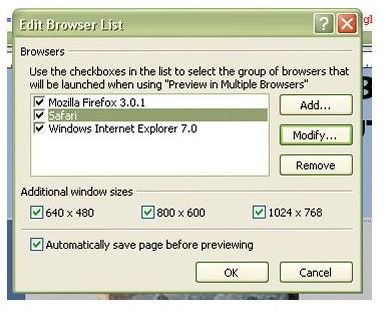 Now when you use the Preview in Browser option from the File menu, the new browser that you have just added will be among the choices listed.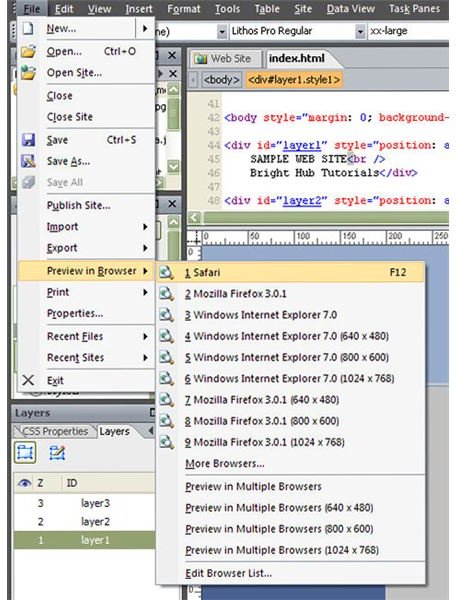 It's a good idea to test it out on a web page as soon as you add it to make sure that you've chosen the right command path for the application. If you made a mistake, you can always follow these instructions from the beginning and choose to Modify the existing browser rather than add a new one.
For more tips and tricks, browse through the collection of Expression Web tutorials found here at Bright Hub.