Best Free Software Programs for Windows - Internet Applications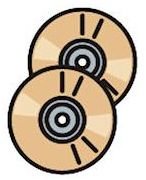 You can find an abundance of free software for Windows on the Internet. Installing free software still requires some caution, since many free programs can cause problems on a Windows computer. Fortunately, other Windows users have tested much of the freeware that is out there, and they are very vocal about which programs are the best. You can find software in just about any category imaginable. If you're like most Windows users, you're probably most likely to use free Internet, office and image processing software. In many cases, you can download free Windows software from the developer's site or a trusted download site.
Internet Software Programs
There's no shortage of free web browsers online. Most people are familiar with the most popular free Windows browsers, Windows Internet Explorer and Mozilla Firefox. However, there are other free web browsers available that can help you to save time on browsing. Opera is a free web browser that can run considerably faster than Internet Explorer or Firefox in many instances. It's also a very lightweight browser, making it ideal for older versions of Windows running on older computers. Opera has a "Turbo" feature which compresses data for faster browsing on slow connections. Opera also includes many other features such as an email client, a pop-up blocker, tabbed browsing and fraud protection. Opera for Windows requires Windows 2000 or later.
Google Chrome is another very fast free web browser for Windows that outperforms other browsers. Google Chrome is designed to integrate with Gmail, Google's free email service. It has other useful features such as tabbed browsing, incognito mode which doesn't save your browsing history and an import settings feature which imports your bookmarks, browsing history and passwords from other browsers. To run Google Chrome, you must be running Windows XP SP 2, Windows Vista, or Windows 7.
You can also find many freeware programs to protect your Windows computer from malware threats. Avast! is an anti-virus software program for Windows that's free for personal use. It has real-time protection against viruses, spyware and rootkits. It also has an effective and thorough virus scanner. You can run Avast! on a computer with Windows 95, Windows 98, Windows Me, Windows NT, Windows Vista or Windows 7. Another free anti-virus software program for Windows is AVG Anti-Virus. It provides resident protection against malware such as viruses and spyware and unsafe links. Both of these anti-virus software programs are light-weight and include automatic updates. AVG Free edition will run under Windows 2000, XP, XP Pro, Vista and 7.
If you want added protection from spyware and adware, there are several free software programs that stand out against the rest. Spybot Search and Destroy is one of the most popular free spyware scanners for Windows. This software program helps to detect adware and spyware that anti-virus programs tend to miss. It runs under Windows 95, 98, 2000, Tablet PC Edition, XP, NT, Me, 2003, Vista and 2008.
Another popular free anti-spyware program for Windows is Lavasoft's AdAware. It provides real-time protection against threats such as adware, spyware, trojans, rootkits and hijackers. AdAware supports Windows 2000 Pro, XP, Vista and 7.
Productivity Software
Among the best free office software programs for Windows is OpenOffice.org. This free, open source software program includes a word processing program, a spreadsheet, a database creator, a drawing program, a math program and a presentation creator. This software suite is free for any purpose, including commercial use. It runs under Windows 2000, Windows XP, Windows 2003 and Windows Vista.
If you need a powerful free text editor for Windows, EditPad Lite can provide the features you need. EditPad Lite allows you to open as many text windows as you like within the program. It has unlimited undo and redo, an always-on-top option and a reopen menu with the last 16 files you've opened. EditPad Lite is free for personal use only. This software will run under Windows 98, Windows NT, Windows 2000, Windows XP, Windows Me and Windows Vista.
If you're not in the market for Adobe Acrobat, but you still want to create PDF files on your computer, CutePDF Writer will do the trick. This light-weight program makes PDF creation easy. CutePDF Writer is free both for commercial and non-commercial purposes. Simply create a printable document using your favorite software program, then use CutePDF Writer to make it into a PDF file. You can install CutePDF Writer on Windows 98, Me, 2000, XP, Vista and Windows 7.
Image Processing Software
At the top of the list of free image editors for Windows is GIMP. This free, open-source software program is a full-featured image editor comparable to the expensive image and photo editors currently on the market. GIMP has advanced tools such as crop, rotate, select, zoom, text, erase, clone and smudge. There are also user-customizable tools such as bucket fill, pencil, ink, paintbrush and airbrush tools. You can use GIMP to adjust the brightness, contrast, color saturation and hue of your images and photographs, and to create animations. The Windows version of GIMP works under Windows 2000 and above.
If you're looking for Windows freeware that simplifies and automates photo editing, Google's Picasa is a good choice. Picasa has basic, easy-to-use photo fixes in its toolbar. They include crop, straighten, redeye, "I'm Feeling Lucky," auto contrast, auto color, retouch, text and fill light. You can also use Picasa to will also allow you to fine-tune the fill light, highlights, shadows and color temperature of your photographs. Picasa also includes some basic effects such as sharpen, sepia, black and white, film grain, tint, soft focus and saturation.