Overview of Popular Windows Live Apps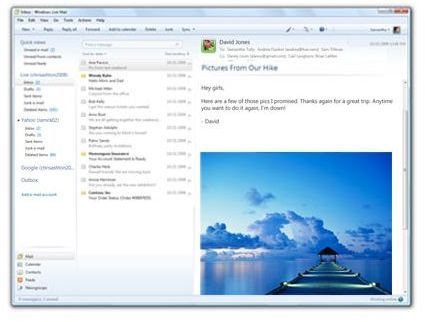 Windows Live is a bundle of Microsoft products, usually accessible through the Internet. Some of the popular products can also be used with your cell phone! Quite a few need to be installed on your machine (such as Windows Live Messenger) while others do not require any kind of installation or downloads. These products are popular for messaging, email, online storage, publishing and sharing of images, and for many more factors. Though Microsoft announced the merger of Office Live with Windows Live, it will take much time before people actually start using it - as cloud computing is still pretty hazy.
The following is a list of the most used Windows Live Products:
Calendar: Allows you to schedule meetings, appointments, and anything that you can do with a normal paper calendar.
Live Call: Helps you make long distant calls using VoIP. It is also available through Windows Live Messenger.
Family Safety Center: Kind of like Parental Controls. You can control access to websites: useful if you have kids using the computer.
Hotmail: Free Email Service with plenty of space and security.
Live ID: Also called .NET passport, this ID helps you access all of the Windows Live products.
Messenger: An instant messenger that helps you send messages, share files, and even make calls.
Movie Maker: Similar to Windows Movie Maker with even more effects.
Photo Gallery: Helps you upload and share photographs and images.
SkyDrive: Offers online storage for any type of files.
Most of these products such as the calendar and hotmail can also be accessed through your cell phone
An Overview of Popular Live Products
1 - Live Mail
The product is widely used among people worldwide. The best thing about the mail service is that it can collect emails from several other email service providers while offering five GB per account. This means you need not delete older messages to make space for new ones. In addition, you can also use IM, calendar and other stuff from the mail service.
2 - Messenger
As with other IMs, you can chat with people. You can also share files using the IM. What makes Live Messenger stand apart is the ability of the program to allow you to play games with your contacts. You can also exchange images with your contacts – just by dragging them into the conversation window. Now, that saves you a lot of time! You can also customize the IM by adding calendar and weather reports etc. to the application.
3 - Photo Gallery
Several networking sites offer photo-sharing capabilities. However, there is something really special with Windows Live Photo Gallery. Not only can you upload pictures directly to the site (using your digicam), you can also organize them as you wish. You can tag the photos so that it is easier to locate photos and images related to any person or place. The best feature is online editing where you can merge photos for extraordinary creations. MS calls it panoramic photos.
4 - SkyDrive
Another popular product from Windows Live is the SkyDrive. You can upload your files: documents, spreadsheets, images, music, and even video files to the SkyDrive. You get to chose with whom you wish to share the files. SkyDrive serves both as a backup as well as a place to share and collaborate.
5 - Family Safety
Last but not the least, Family Safety helps you control how your kids use the Internet. Similar, or rather a step ahead of Content Advisor in Internet Explorer, the feature allows you to block access to certain websites containing content that you think is harmful/misleading for your kids. Kids may bypass Content Advisor using certain tweaks but it is hard to access blocked sites when you use the Windows Live Family Safety feature.
Images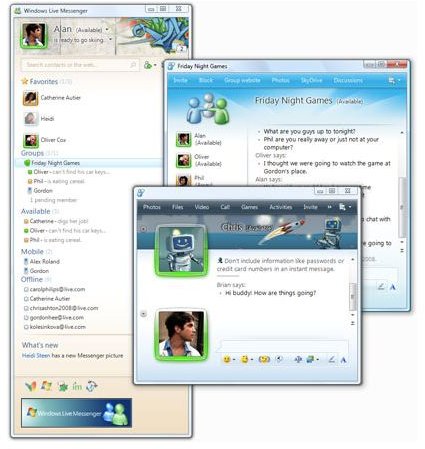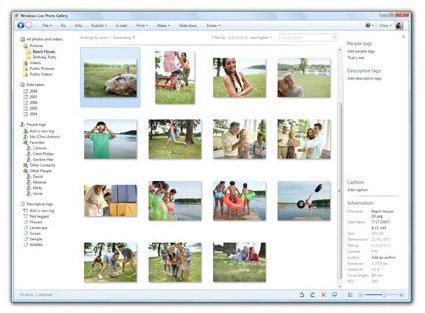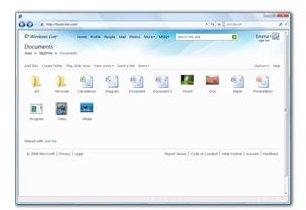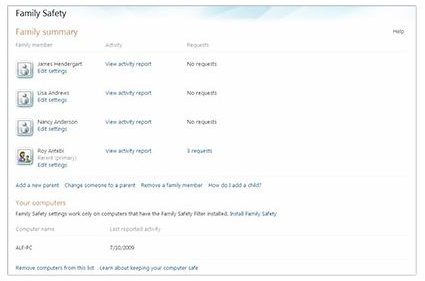 References
Images from
Live Mail
Messenger,
Photo Gallery,
SkyDrive, and
Live Family Safety