Explaining Why Internet Explorer Will Only Run In Safe Mode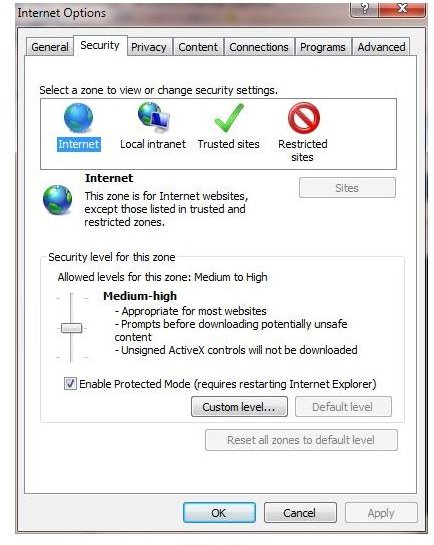 Why Does Internet Explorer Only Open in Safe Mode?
As the world's most popular web browser, Internet Explorer is often the target of attacks from cyberspace – these often take the form of worms and other attacks on the software, and in the main it is more than capable (along with help from firewalls, anti-virus software and Windows Updates) to deal with these threats.
One result of these threats can however be some corruption to Internet Explorer, even if your firewall and AV software is doing its job. On occasion it may even be the case that your AV or malware detection software – while cleaning up any infections – has caused Internet Explorer to error, resulting in the app only running in Safe Mode.
Winsock Errors Explained
Should Internet Explorer be failing to run in anything other than Safe Mode, it could be that an infection and subsequent fix by your anti-virus software has resulted in corrupted Winsock settings. Alternatively some piece of malware (malicious software) that your AV utility isn't designed to detect has interfered with your browser.
Before proceeding, you should check your Windows Update routine – while you might be unable to connect to the web to download any fixes immediately, you will need to ensure that as soon as everything is back up and running you run the updates tool to pickup and apply and Microsoft security fixes.
Winsock defines how all Windows–based network software should access network services, and concerns itself particularly with TCP/IP, the protocols used to find and load web pages and other web based content.
If Internet Explorer is unable to find the Winsock settings when launched, this causes an error and forces the browser to launch into Safe Mode – this is because the Winsock configuration settings are vital to Windows correctly connecting to the web.
FIxing Winsock Corruption
Thankfully it is a straightforward task to fix Winsock. All you need to do is download the Winsockfix utility from www.softpedia.com – this is for all versions of Windows and contains a registry fix that restores Winsock to its original settings.
Once you have downloaded the file, run it to apply the fix – in doing so, Winsockfix will detect your operating system, take your PC off the network and reset the TCP stack, before deleting any current TCP and Winsock settings that might be left on your PC.
New registry values for Winsock will then be applied before your PC is rebooted; once it restarts you'll be ready to connect to your network once again and you should now be able to run Internet Explorer without any further issues.