Microsoft Office Web Components: MS Office 2010 Web Apps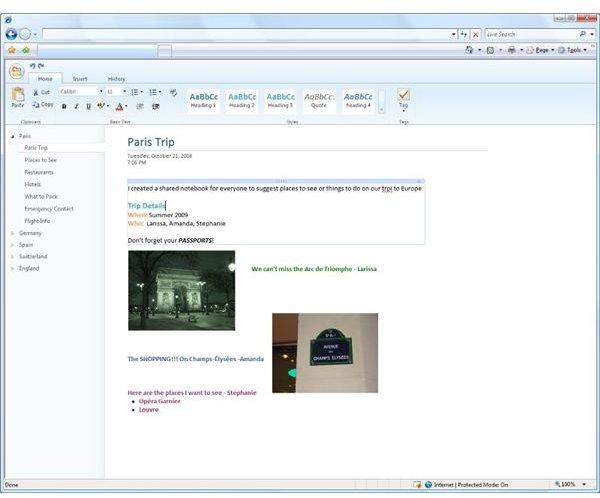 Online Versions of Word and Excel
Set for release as part of Microsoft Office 2010, Microsoft Office Web Apps are set to go through testing on an invite-only basis through late 2009. Designed as a response to Google Docs, Office Web Apps are online, stripped-down versions of Microsoft's Word, Excel, PowerPoint and OneNote.
Microsoft clearly intend for Office Web Apps to be fully accessible from anywhere in the world with an internet connection, effectively making Microsoft Office portable.
Just as Google Docs is a browser-based collection of office tools, Office Web Apps will feature browser-based version of the popular Microsoft Office applications – making it easy to write or amend a presentation from a mobile phone or netbook.
How It Will Work
Microsoft Office Web Apps will be available to the 500 million users worldwide of Windows Live, to business customers with Office 2010 volume licensing (and hosted with Microsoft SharePoint Server) and to businesses with access to Microsoft Online Services .
No pricing for Windows Live users has been announced. However, it is expected that use of Office Web Apps to this vast segment of users will be covered with sponsored ads.
Set for release in early 2010, Office Web Apps will be available across all platforms due to their browser-based nature. There is no restriction or compulsion to run the apps in Internet Explorer – Safari, Firefox and other modern and suitably equipped browsers will all be able to run Office Web Apps documents.
Microsoft Silverlight is expected to be used to improve the user experience of Office Web Apps, but like Internet Explorer is not a required component.
The Implications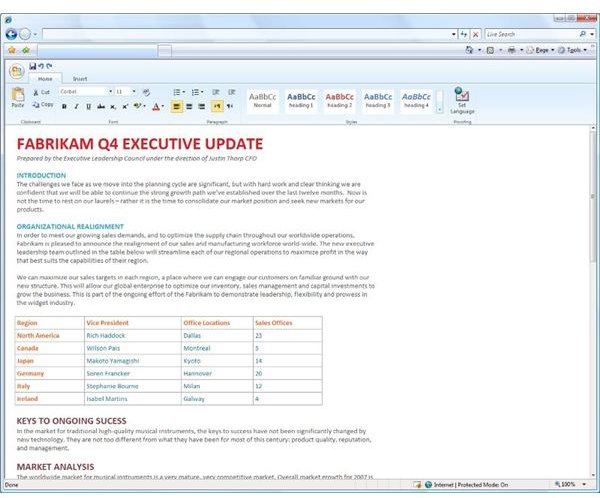 All of this means Office Web Apps will be everywhere in just a few months time – expect integrated links through Windows Live, for instance, and be ready to start editing documents on iPhones and other suitable smartphone devices.
Linux users will finally be able to escape the nightmare of saving Open Office documents in .DOC format only to find when opened in Microsoft Word that they either don't work or the formatting is lost – Office Web Apps offers the opportunity to simply edit the document, save it and email it.
One major element of Office Web Apps will be that of collaboration. If we understand the massive sea-change in document creation and management that the arrival of Microsoft Office 2010 and Office Web Apps will represent, this new way of working will be further extended by two new collaboration methods.
It's exciting to think that you could be working on a Word document in the office, run out of time and be able to save it and continue work on it on the train home via your Windows Mobile or iPhone, or pop into a cyber cafe while on holiday and add your thoughts to a PowerPoint presentation.
Office Live Workspace allows for either a SharePoint style method of ownership over a document by whoever has it open as well as enabling real-time collaboration via Microsoft SharedView, enabling desktop and documents to be shared with others currently online and a member of your workspace.
Just a few months away, Office Web apps represent very exciting developments in productivity and group working!
Check out the Bright Hub collection of articles with topics "In & Around Microsoft" for more cutting edge information on Office and other MS products.