Top PC Performance Software: Improve Your PC Efficiency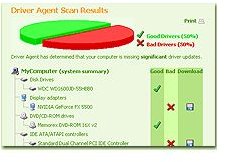 Improving System Performance
There are numerous ways to improve your system performance. These include disk defraggers, memory optimizers, registry cleaners, and memory leak removers.
Disk Defraggers: Hard disks are the slowest component in your computer. Fragmented disks often become a bottleneck and impede system performance. Disk defraggers restore the location of your files together so they are contiguous on the hard drive.
Memory Optimizers: The memory of the computer is freed-up periodically to improve performance by giving the computer faster access to system programs and installed applications.
Registry Cleaners: A registry cleaner is a software utility designed to be used on a Microsoft Windows operating system. It is designed to remove redundant or unwanted items from the Windows registry.
Memory Leak Removers: These are programs designed to reclaim unused memory from programs that no longer need the memory. Such programs may have been stopped, and have released the memory that they used; but not completely. This is a memory leak.
All of these operations can impede the performance of the computer, and the software listed here is designed to recover or fix these problems.
Driver Access - Update Utility
When an operating system is written, it cannot possibly have all of the information needed to run every hardware component from audio cards and video to network interface cards or hard drives. That is where drivers come in. They are programs that are written that connect the hardware, or software to the operating system. They allow the operating system to connect with and operate the hardware. Service packs issued by Microsoft, or some other operating system company are designed to improve the performance of the PC. Likewise, even after a driver is installed, it can be updated.
One program that allows you to update your drivers is Driver Agent. This program will scan the Internet and find and download the drivers that you need to keep your PC running efficiently.
Supports Vista, XP-Home, XP-Pro, 2000, 2003 Server, ME, 98 and 95 (32 bit version)
Software Informer
Once you install a program on your PC, you assume that it will work correctly, and that it will interface properly with your OS. Typically you use your software for only for a well defined set of functions, but if there is a subtle change in the overall configuration it may cause a conflict. The result, a software failure, can be prevented.
Software Informer is designed to give you the up-to-date information about the software you actually use. Here is what it will do.
It will make a list of applications installed on your computer
It will check their versions to determine if they are outdated and can be upgraded.
If a more recent version of any program becomes available, it will notify you and present a link for downloading the update.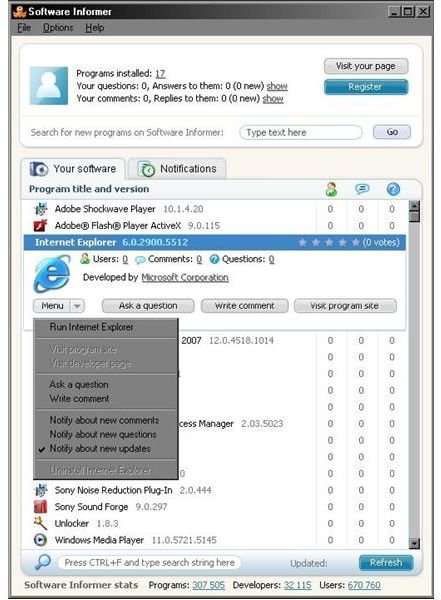 PC - Accelerate
Priority change. Each working program has its priority. The Windows kernel is the highest, whereas other programs work with normal priority. But with PC Accelerate you can increase any program's priority without loading the processor!
Another feature is that it will free up PC RAM. After a program is stopped, remnants may still reside in memory (memory leaks), but this program will unload the remnants from memory as well, making your system perform quicker.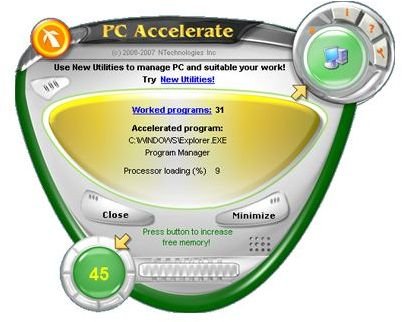 Freeware
Supports: Windows 2000,NT,XP,2003
RAM - Maximizer
RAM monitoring is an important part of keeping your PC fast. Whenever your PC's memory goes below a limit you select, it will increase available physical memory automatically, and it will even allow you to optimize your PC's memory on regular intervals.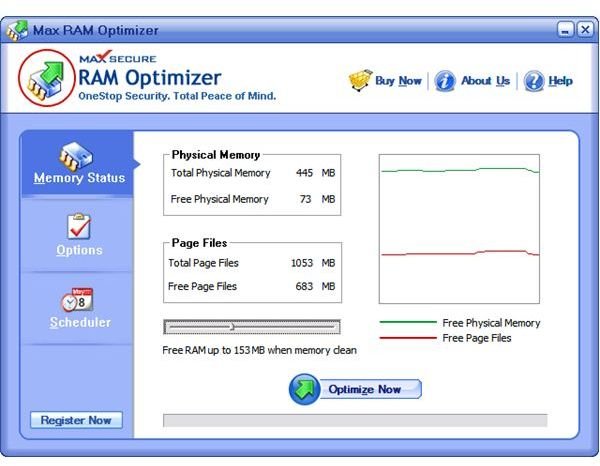 Other features
Increases RAM available.
Defragments physical memory.
Recovers memory leaks from Windows and other applications.
Displays real-time graph of available physical and virtual memory.
Frees unused memory used by processes who allocated too much memory.
Supports:Windows 98, Windows Me, Windows 2000, Windows XP, Windows 2003, Windows Vista
Shareware
Clean MemXP
Monitoring a computer involves watching many different operations. Clean MemXP is a system utility that will capture information from many sources and place it into one location. It can monitor CPU usage, availability of RAM and Virtual RAM, as well as disks, processes, network operations, services, and startup programs. It can optimize system performance by defragging physical system memory.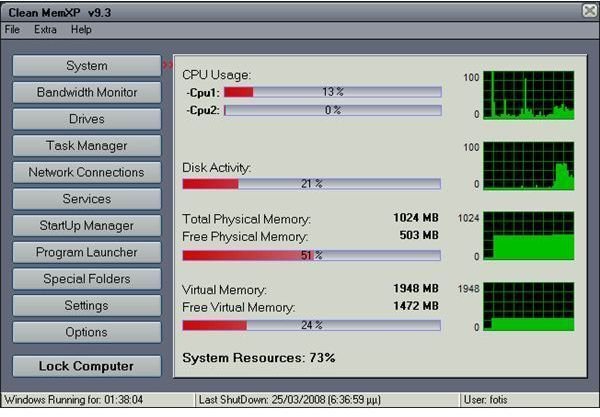 Features:
Defrag Physical Memory when Memory reaches a limit.
Display information for all system disks and drives.
Display and explore Special Folders of Windows.
Monitor CPU Usage with support up to4 CPU cores.
Monitor RAM and Virtual Memory Availability.
Monitor Active Processes and Programs
Monitor Netwotk Bandwidth Traffic
Monitor Processes accessing Internet via TCP Protocol.
Manage Windows Services.
Advanced System Optimizer
If you would like to have all or nearly all of the utilities mentioned so far in one location the look at Advanced System Optimizer (ASO). This is one of the most comprehensive software PC performance enhancing tools. This program includes 22 utilities designed to keep the PC running smooth, clean and error free.
Features:
Smart PC Care(New)
Game Optimizer(New)
Driver Updater(New)
System Protector(New)
Disk Tools(New)
Backup Manager(New)
PC Fixer(New)
Disk Optimizer(New)
Undelete(New)
Registry Cleaner
Registry Optimizer
System Cleaner
Disk Explorer
Uninstall Manager
Memory Optimizer
Privacy Protector
Secure Delete
Secure Encryptor
System File Backup & Restore
System & Security Advisor
Duplicate Files Remover
Startup Manager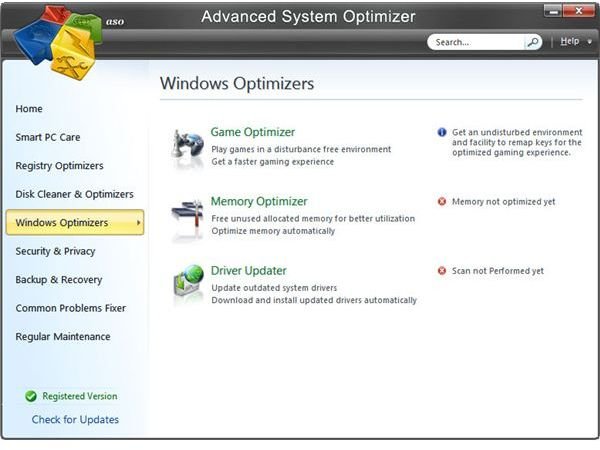 Shareware
Compatible with Windows XP, Vista and Windows 7 (both 32 and 64 bit)