Guide To Repair Windows Movie Maker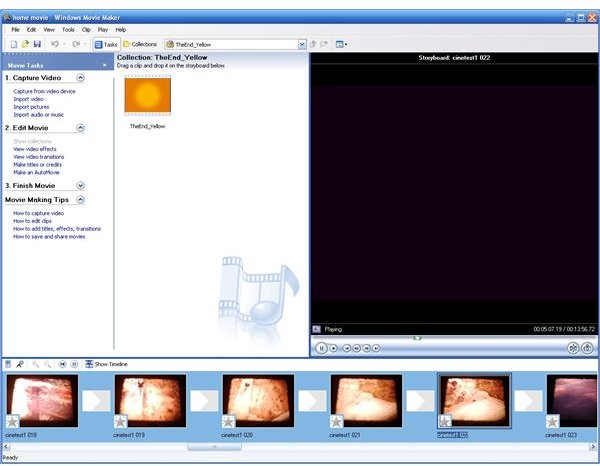 Windows Movie Maker Errors
Windows Movie Maker comes bundled with Windows XP and can be used to produce semi-professional quality videos with a bit of time and effort. If you haven't got a lot of time however, don't worry – Windows Movie Maker comes with a few clever short cuts and tools that can be used to enhance and add sparkle to your home movie clips.
Unfortunately, Windows Movie Maker is also prone to errors. Usually these are non specific and manifest themselves mainly as crashes, system lock ups or the application switching itself off
Microsoft have been aware of these problems for some time now and have introduced fixes in Service Pack 3 – there are other issues however that were not fixed.
Service Pack 3
If you're experiencing any problems with Windows Movie Maker, the first thing you should do is reinstall it.
However reinstalling from your Windows XP CD isn't a great idea as the original release of the video editing software isn't the most stable.
As such, Windows XP Service Pack 3 is the answer. You can download this from Microsoft – note that this Service Pack includes many fixes and changes, one of which is the introduction of Windows Movie Maker 2.1, a more stable and secure version of the Windows XP video editing software.
You may already have Service Pack 3 installed – if this is the case, reinstalling won't do any harm and should fix any problems with Windows Movie Maker.
Reinstall Your Codecs
Codecs are specification files that include various information and code to allow playback of various video and audio file types – and from time to time they get corrupted.
Corrupt codecs are bad and could well be the cause of your Windows Movie Maker issues.
To reinstall these, you first need to remove them. Go to Start → Control Panel → Sounds and Audio Devices and on the Hardware tab select Video Codecs and click Properties. On the next window, go to the Properties tab and one by one remove the codecs.
The next step is to reinstall the codecs. Go to www.codecguide.com and download the K-Lite Codec Pack. You have a choice of Basic, Standard or Full– I would recommend any choice other than Basic. You may be experiencing problems editing video clips recorded on a camera phone for instance– many mobile devices record in unusual formats, so the more codecs you have to decode them, the better.
Tweak the Registry
Many users of Windows Movie Maker find that it crashes soon after loading. More often than not, this means that Windows Movie Maker is looking for a particular file (perhaps the last one used, or a template) and it has been moved or become corrupt.
You can use the Windows XP System Registry to stop this from happening.
Go to Start → Run and type Regedit. Click OK.
In Regedit, browse to HKEY_CURRENT_USER\Software\Microsoft\MM20\Recent and find and delete the key Document1 and DocumentCount. You might find entries named Document2 or higher – delete all of these entries.
Close Regedit and restart Windows Movie Maker – it should now open with no problems.