Four Advantages of Windows Movie Maker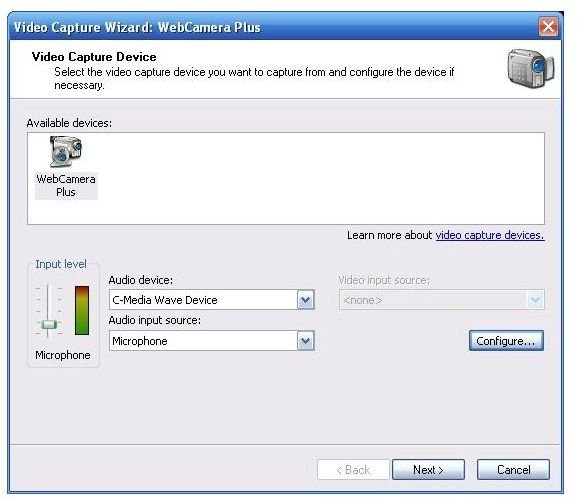 Why Choose Windows Movie Maker?
Windows Movie Maker has several obvious advantages over third party solutions – it's cheaper for example, it's easy to use and isn't over complicated.
Why else would you choose Windows Movie Maker?
Well let's look at the basics first of all.
Windows Movie Maker comes packaged with Windows XP – you can find it in Start → All Programs. As such, you have a built in video editing solution the moment you switch on your PC. Windows XP doesn't provide any comparable audio editing suite, so having Windows Movie Maker included is quite significant.
If you were to go and buy the best video editing suite on the market, you would probably choose Adobe Premier. This particular app would set you back around $500 however – not cheap by any means.
There are other reasons to choose Windows Movie Maker– advantages over the other more expensive and "professional" quality tools that makes Windows Movie Maker the most accessible and easy to use video editing solution for the PC.
Capturing Video
Whether your requirement is to capture previously recorded video clips or record images directly from your camera, Windows Movie Maker is equipped to do both.
To capture recorded video, first connect your digital video (DV) or mini-DV camera to your PC with either an IEEE 1394 (FireWire) cable, a USB cable (where compatible) or RGB cables to a video capture card and then on your camera press play to playback the recorded video.
In Windows Movie Maker, in the left-hand Movie Tasks pane, select Capture Video → Capture from video device. You will then need to select your DV camera from the available devices– simply follow the prompts to then name and save the captured file, and wait for Windows Movie Maker to complete the capture.
Capturing live video is done in the same way, however rather than playing back a previously recorded clip, simply point your camera at what you want to record, and then begin the capture on Windows Movie Maker.
You can also import video clips from camera memory modules with a suitable USB connection or card reader. Again via Capture Video, select Import Video, and browse to the clips you require.
Organize Clips into Movies with the Storyboard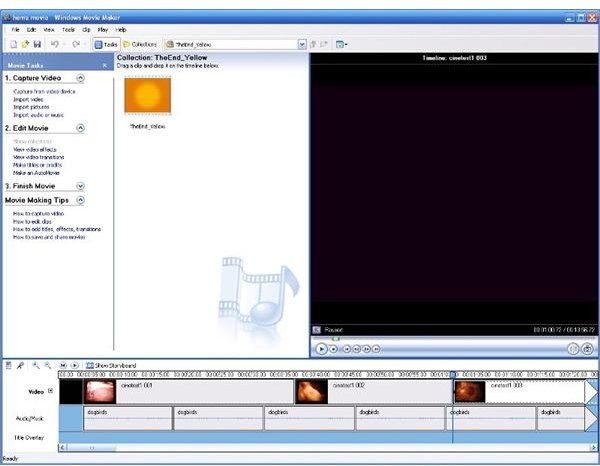 Windows Movie Maker has a great storyboard function that allows you to organize your film clips into movies. Using this feature, you can order clips, edit them, and add music!
In the Collections pane, open your group of imported or captured clips. You can double-click each one to preview it in the playback area on the right. If you're happy with the clip and want to include it, drag it to the storyboard
You can add music via Capture → Import Audio or Music. Note that your movie may be longer or shorter than the audio clip, however.
To match the lengths you might wish to trim the length of a few clips. This can be done by selecting the clip in the timeline and dragging the edges to reduce the running time of the clip.
Share Videos.
Finally, Windows Movie Maker is fully integrated with other Windows XP programs, allowing you to easily share your movie clips.
You can save clips to your hard drive for sharing later, save them in a format that can be uploaded to the web, send them in an email or save them to CD or DVD. These are all great ways to save and share your clips with family and friends!
So to conclude, Windows Movie Maker is:
• Free
• Packaged with Windows XP
• Quick to capture recorded or live video
• Great for turning clips into movies
• Excellent for sharing movies!