MS Outlook Study Guide: The Basics of Navigating Microsoft Outlook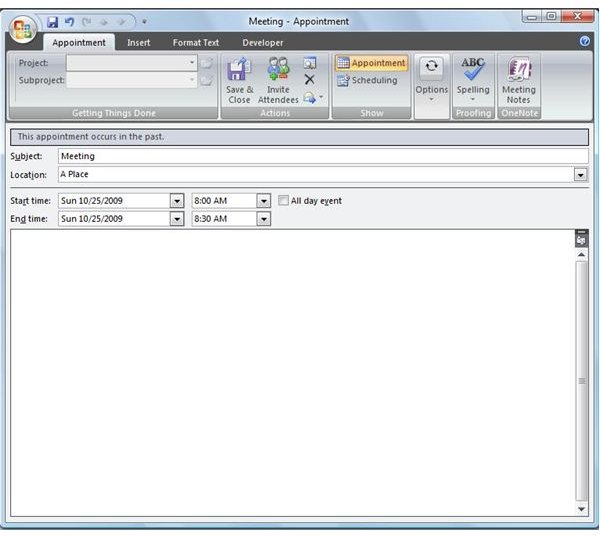 What is Microsoft Outlook?
Depending upon what version of Windows you have, you may have Windows Mail (for Vista) or Outlook Express (XP and prior). These programs provide very basic versions of what the full edition of Microsoft Outlook provides and are best used for home or student use. If, however, you send high volumes of email, or you would like to track tasks, contacts, appointments, meetings, and more in one place, you will probably want to upgrade to Microsoft Outlook. Below are the tools available in Outlook:
Email Management
To-Do List/Tasks
Calendar
Subscribe to Other Calendars
Text Messaging Capabilities
RSS Feeds
Notepad
Journal
Some customizable features
Managing Your Email with Microsoft Outlook
One of the best tools for managing email with Microsoft Outlook is the "Rules" tool. You can use this tool in conjunction with creating folders to presort your email. This makes going through the mountains of email much simpler - especially if there's a special message you are waiting for. To do this, right click on your inbox. You will see the option to "create new folder." Click this, and rename the folder to describe what will go in there. For example, you might want one main folder called "clients" and then subdivide that by client or you might want a folder for each person who emails you. Set up as many folders as you need and then create a rule for each folder. To create a rule you can either wait until an item arrives in your "inbox" and right click it, or you can select "create a rule" from the tools bar in Outlook.
Managing Your Calendar with Microsoft Outlook
In addition to being able to manage your email, you can also manage your appointments and meetings. To create a new appointment, simply click on "Calendar" and type +. In this view, you will name the appointment, and the location of the meeting. Set the start and finish time for the meeting. If you click "Invite Attendees," you will send an email to anyone else participating in the meeting. You can attach any notes you might need for the meeting to your appointment. Finally, you can color-code appointments and meetings.
Managing Tasks with Microsoft Outlook
In addition to being able to manage your email and your calendar, you can manage your to-do list in MS Outlook by entering tasks into it. There are several ways to do this, but one of the best is to use Microsoft Outlook's color coding system to your advantage. You can even customize this to work with your needs. One way to add tasks is to do a brain dump. Enter every item on your mind into Outlook. Once you've done this, then you can go through, item-by item and organize. One of the best books available on using Outlook as a tool for time management is Take Back Your LIfe! Using Microsoft Outlook 2007 to Get Organized and Stay Organized by Sally McGhee.
Using Journal to Track Your Time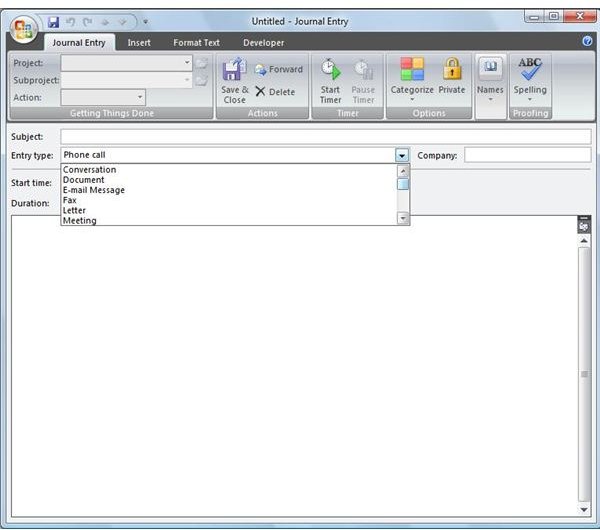 Finally, journal is one of the least-used features of MS Outlook, but it can be an enormous help. I use it to track the time I spend on different client projects. This tool in Outlook can help you track conversations, phone calls, the time it takes for you to send an email message or letter, and the time it takes to work on various tasks either in your word processing program or another Microsoft product. The simplest way to set up journal is to open a new journal and set it up manually. To track time, click on "start timer." I also use this to track phone conversations and interviews I have with clients.