My Microsoft Word is Slow to Boot Up - Anti-Virus and Normal Template Conflicts with MS Word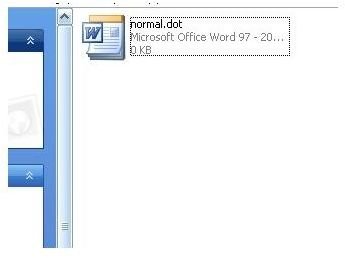 Fixing Problems in Microsoft Word
Microsoft Word is an incredibly popular piece of software which is used the world over for word processing purposes on a daily basis.
From recipes to reports, poems to projects, it is used extensively and most users get the most out of it without running into any problems.
However some users of MS Word do experience the odd fault – common among these faults is a long boot time for the application.
There are several reasons why Microsoft Word might be slow to boot up – these range from template issues to printer driver problems, anti-virus software and networking problems.
Normal Template
With any problem in Microsoft Word, the first thing you should check is the normal.dot template file.
This is the default file that loads each time you launch Microsoft Word. It is a basic document that allows you to run the app and get typing as quickly as possible – however it is possible for the normal.dot template to become corrupt.
Normal.dot can be deleted however; Microsoft Word will create a new one when none is found. To delete normal.dot, first make sure Word isn't running. You then need to find the template. Go to Start > Run > Search and search for "normal.dot" in All Files and Folders – you should also use the Advanced Options to search for the document in your System Folders and you might well want to try searching in Hidden Files and Folders and Subfolders.
Once you have found the template, rename it to normal.old, or simply delete it. If it was a problem with your template causing Word to take a long time to launch, the problem will now be resolved.
Antivirus Conflict
Antivirus applications could be causing your Microsoft Word application to take its time booting up. If this is the case, you should consult the support forums of your AV product.
As MS Word is one of the world's most commonly used applications, you can guarantee that other users will be experiencing any issues that may exist between Word and antivirus software. The more users that experience such a severe problem, the more chance there is of either Microsoft or the AV developer providing a fix.
If no fix is immediately forthcoming, simply try upgrading your AV solution before reinstalling Word.
Printer Drivers
Alternatively, your printer drivers could be causing the issue with Word taking a long time to boot. This situation would most likely only arise if you have a printer with drivers on a network. Either way, it can be resolved by deleting the current driver.
To do this, go to Start > Printers and Faxes, select your printer driver and press the Delete button on your keyboard. Confirm the deletion – this driver is now removed.
You now need to setup the driver again. Click the Add Printer link in the left pane or right-click in the Printers and Faxes screen and select Add Printer from the menu. This will start the Add Printer Wizard.
Click Next, then select the Local printer attached to this computer radio button. Uncheck "Automatically detect and install" and click Next once more.
This process allows you to create a driver on a specified port – on the Select a printer port screen, choose the option Create a new port, and in the Type of port drop down menu, choose Local Port.
The Port Name dialogue box will request a name for the port – you need to enter the path to the printer: \\ server \ printer
…where server is the name of your print server and printer is the name of your local printer.
Click Next to proceed, selecting a suitable Windows XP driver for your printer, and then follow any instructions on screen before finishing the wizard.
Disconnected Network Drives
If you have a disconnected network drive or a poor network connection this could be the cause of Word loading slowly. As Word launches, it checks the available drives and if one is missing or the network connection is interrupted, it will hang. A good way of checking if this is the case is by opening Windows Explorer and seeing if this takes a little while to open.
Disconnected network drives can be disabled by removing them from My Computer – however this will only be a short-term solution and may cause you problems later on.
The best fix for this is enable caching, a function that makes Office remember where network drives are and avoid searching for them when launching Word and other applications in the suite.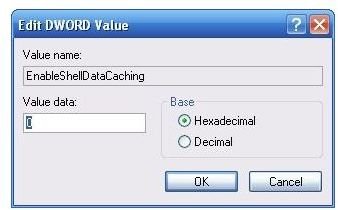 We can do this in the system registry. Go to Start > Run, enter regedit then click OK.
In the Registry Editor browse to the relevant location depending on your version of Word:
For Office 2003:
HKEY_CURRENT_USER\Software\Microsoft\Office\11.0\Common\Open Find
For Office 2007:
HKEY_CURRENT_USER\Software\Microsoft\Office\12.0\Common\Open Find
Next, right-click in the right panel of the window and select New > DWORD Value.
Name the new value EnableShellDataCaching. Enter to confirm this, then right-click EnableShellDataCaching and select Modify on the menu.
Under Value data, type 1. Click OK to confirm, and exit the Registry Editor. Finally exit all programs and restart your PC.
When you next run Word, the problem should have resolved!