How to Export Thunderbird Email to MS Outlook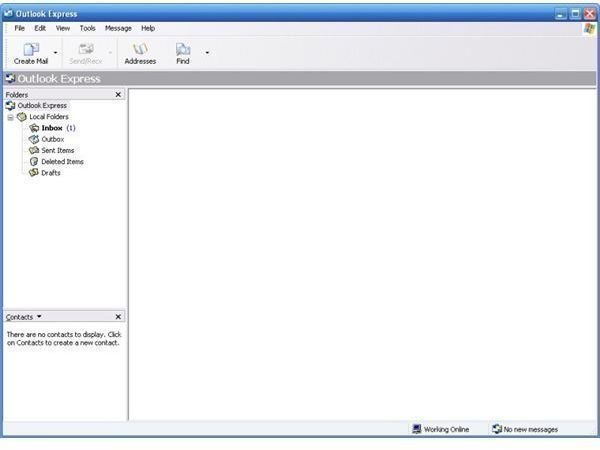 IMAPSize Converts Emails from Thunderbird to Outlook
If you're planning on switching your email client from Thunderbird to Outlook, a standard export or import of emails sadly isn't possible.
Whether you're currently using Linux and plan to switch to XP and want to take your emails with you, or you have been previously using Thunderbird because it was free and now wish to use Microsoft Outlook (or Outlook Express, the email client that comes with Windows), the only way to have the same emails in both applications is if you're currently using IMAP, the mail sending protocol that retains your messages on a server.
There is however a useful tool called IMAPSize which enables you to manipulate and transfer email files in bulk between Thunderbird and Outlook Express. These can then be transferred to Outlook.
Getting Started
To begin with, you need to have a copy of IMAPSize – download this from www.broobles.com. It is a freeware product, so the developer asks that you make a donation if the software proves useful to you.
Once downloaded, install IMAPSize.
You will then need to locate where Thunderbird stores the emails. Look for the Profile Folder which is found in the Mail folder. You'll find that Thunderbird stores each mail folder (such as the Inbox) as two files. To perform the conversion, you will be using the folder with no extension - this is the MBOX format mail file.
Next, identify where Microsoft Outlook Express lives on your PC – in Windows XP it is in Start > All Programs. You might not have used this application, so it's useful to know where it is for this task.
Finally if possible, install Microsoft Outlook. If you don't have a copy of MS Outlook or are only planning to transfer your emails to Outlook Express, you can of course skip this step.
Beginning the Transfer
To make the transfer as efficient as possible, you should make sure that you're not exporting deleted emails. Thunderbird doesn't completely remove deleted emails, but you can force it to delete them by compressing the mail folder which will permanently delete the discarded emails.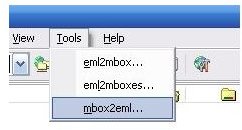 To do this in Mozilla Thunderbird go to the folder list on the left panel and right click a folder (it might be Inbox, for instance) and select Compact this Folder.
It is then time to perform the conversion. Open IMAPSize and set the mbox2eml option in the Tools menu. Find the MBOX file on your computer, choose the output location for the converted files and click Convert to begin the process. When browsing for the MBOX file you may need to set the Files of Type option in the Windows browse dialogue to All Files in order to locate the MBOX file.
Completing the Transfer
Once finished, IMAPSize will completely convert all of the required email messages and attachments. You will then be able to import EML format into Microsoft Outlook Express – this step is required if you're aiming to use MS Outlook.
In Outlook Express, choose a folder to import your converted emails into. Next open the location where your EML files were output to and copy them all (Edit > Select All > CTRL+C) before switching back to Outlook Express and pasting them (CTRL+V) into the new mail folder.
The final step can only be performed once Outlook is installed. In Outlook Express, go to File > Export > Messages… – this will generate a warning box advising you that the emails will be exported to Microsoft Outlook or Microsoft Exchange. Click OK to continue – once the export has completed, check Microsoft Outlook for your emails.