Windows Does Not Recognize Hard Disk - Tips for Troubleshooting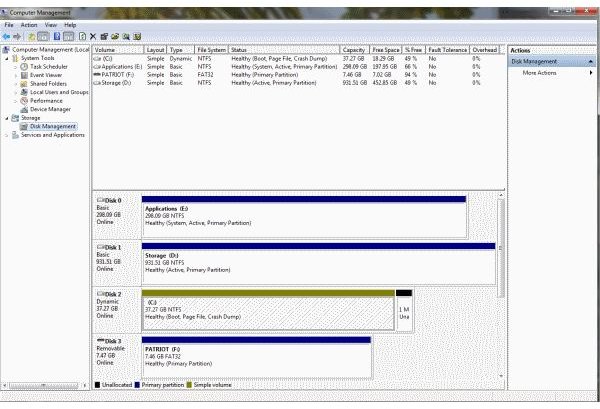 Configuring a New Hard Drive
One of the main selling points of Windows is that it can work with all kinds of hardware. The Plug 'n Play technology has made life much easier for those of us who like to upgrade or generally mess around with our computers.
However, it isn't all plain sailing as I'm sure you know. Not seeing a hard drive appear when you have added one, or re-installed Windows is an all too common occurrence. This can be caused by a couple of things. The first one is simple to address and takes a couple of minutes. The other can take a little longer and may involve more reading.
If you have installed a new drive and it spins up when you turn on the computer, the motherboard BIOS should detect it and it will show up on the screen when the computer first boots. If after this, it doesn't appear in Windows, the first thing to do is check Disk Management. Whatever kind of disk it is, hard drive, DVD or Blu-Ray drive it should show up in here if Windows has detected it.
Right click on My Computer, select Manage, then Disk Management. Let the screen load and check to see if your drive appears here. This screen contains a lot of information about all the drives attached to the system.
One of the many reasons for a disk drive not showing up in Windows is that it hasn't been allocated a drive letter. In systems that have removable drives like USB memory sticks, the drive letter is automatically allocated by Windows. If one of these drives is attached while you install a different drive, for some reason Windows either tries to allocate the drive letter that the USB already has, or doesn't allocate one at all.
If the new drive appears in the Disk Management window, highlight it in the top pane right click, and select "Change drive letter and paths." Select an unused drive letter and click Ok. Windows should then populate the bottom pane with the new drive and it should appear. If the device is a new hard disk, it may need formatting to enable Windows to use it, but the Disk Management application will tell you that, and offer to format it for you.
If all that doesn't work, then we need to dig a little deeper into the system. Open Device Manager through the Control Panel and see if the new drive is there. If it appears, right click on the drive in question and select uninstall.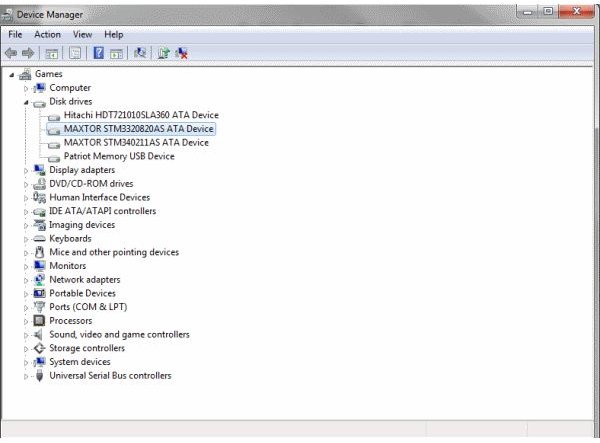 Rebooting the machine should force Windows to rediscover the drive and hopefully install it correctly. If this doesn't work, repeat the process and also uninstall the appropriate driver. For a hard drive it may be the secondary IDE controller, for USB it will be the USB controller and so on.
Reboot the machine again and force Windows to reload all the necessary drivers and rediscover the drive.
If the drive still doesn't show up after following all these steps then you need to read my article on troubleshooting "No Disk Drives in Device Manager."