How Much is Windows 7 for Students? Microsoft Offers Windows 7 to Students for Half Price or Less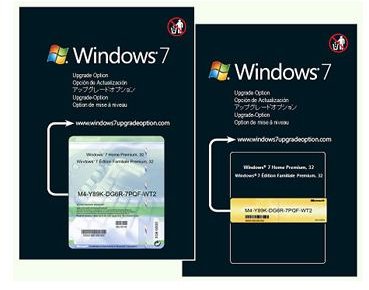 How much is Windows 7 for Students?
Microsoft is offering a student price Windows 7 deal. The listed price on their site is currently offering students an upgrade to Windows 7 Professional version for $65. The deal is very much the same as 'The Ultimate Steal ' deal was for Vista, .
Students who are eligible will get their upgrade to Windows 7 via download, but will have the option to purchase a backup DVD. Buying the backup DVD with the Ultimate Steal offer only cost $9.99, tax, and shipping, and this will probably be similar.
There is some speculation that this is a response to Apple selling Snow Leopard for $29, and a bid to get students to choose Windows over Mac.
The student offers discount for Microsoft Windows 7 requires you apply for the program using an .edu email address, and has a list of acceptable institutions that don't have email with that suffix. To find out if you are eligible without an .edu email, Microsoft requires you fill out an online application and
supply proof of your student status.student offers discount for microsoft windows 7
Eligible students are allowed to purchase one copy of either Windows 7 Home Premium or Windows 7 Professional from the online store, per the Microsoft FAQ.
Clicking on the FAQ is also the way you begin to apply for the Windows 7 upgrade, as the links for enrollment are in the popup window for the FAQ.
The regular upgrade to Windows 7 Home Premium, for non students or those who are not taking advantage of the upgrade from Vista program, is $120. Upgrading to Windows 7 Professional is normally $200.
The offer to students to get the upgrade is currently in effect. This is an excellent option for students who already own a computer and have had Vista for some time.
Technical students, whose schools or departments are members of MSDNAA, are able to download Windows 7 for free, through Microsoft's arrangement with the schools. You can check to see if your school participates in the program on the School Search. This program is available both in in the United States and Internationally. There is also information at the link above to find out if your school can join the program. One other plus for students whose institutions are members of MSDNAA is that high schools can also participate. High school students are not eligible for the Ultimate Steal deal.
This is the best choices for students who want Windows 7, as the special purchase program for Vista and Windows 7 has ended.
Microsoft Office Suite
On the same site you can find out details of Microsoft's special deal on Office Professional Academic 2010 for students, currently priced for the special at $80.
How much is Windows 7 for Students? Through Microsoft, it is half the price you can get it anywhere else!
Sources: Microsoft WIndows 7 for Students deal, Office 2010 for students deal, www.microsoft.com/student/discounts/