Popular Windows Email Clients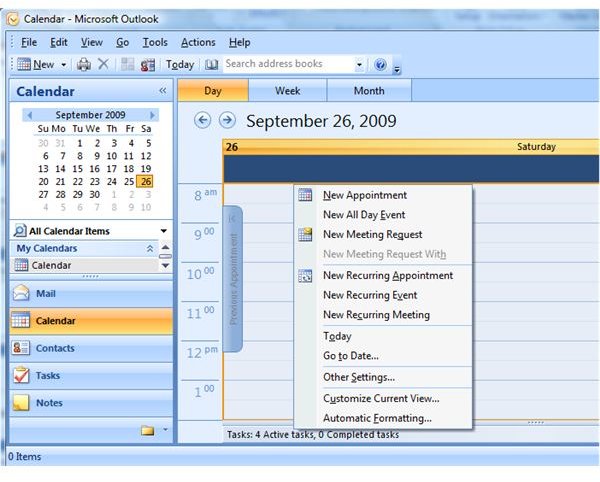 Outlook Express
Outlook Express can be termed as the scaled down version of Microsoft Outlook that used to come preinstalled with Windows XP. It is a free alternative to Outlook and hence still has many users even after the introduction of Live Mail as its successor. It doesn't have an advanced organizer or spam protection features but is still good enough for your day to day email tasks. However, if you are using Outlook Express and won't go for a commercial product like Outlook, I would suggest you migrate to Live Mail for a superior user experience and better security.
Outlook
MS Outlook is the most popular email client in use today on the Windows platform. MS Outlook is part of the MS Office package and is more than just an email client. Outlook has a very user friendly interface, and the use of Word as it emails editor makes it capable of advanced formatting features. Outlook is more than just an email client and is a complete organizer with features like calendar, tasks, and notes. Outlook also has RSS feed reader functionality built into it. Outlook can manage multiple POP/IMAP and Exchange server email accounts, and its features like junk filter, phishing filters, and flexible search options differentiates it from other email clients.
Thunderbird
Mozilla Thunderbird is the closest competitor to Outlook. It is a feature rich email client and an organizer as well. It has RSS feed reader functionality built into it and has advanced junk filtering. Managing your emails is very easy with Thunderbird with its filter, tags, and virtual folder features. This email client can manage multiple POP/IMP email accounts, and it offers rich HTML formatting support. Thunderbird can even be run from a removable disk on systems where it is not installed.
Live Mail
Windows Live Mail is relatively new compared to the other email clients. It is not as complete as Microsoft Outlook or Mozilla Thunderbird in features and functionalities, but it gets the job done for usual email tasks. It also has a calendar feature. Because of its user friendly interface and the free price tag, it is fast becoming a popular email client for Windows users.
Eudora
Eudora is another popular email client that has been around for years. Eudora is capable of handling multiple POP/IMAP email accounts and has a good effective spam filter. It features alerts for phishing emails and sports fast search functionality. Eudora also has some other nifty features like saving search criteria, fast indexed search, improved IMAP, Outlook importer to import mails, addresses and attachments from Outlook to Eudora, and drag and drop attachments. The next version of Eudora is being transformed into an open source email client, but the current version is still available for download. However, there is no technical support provided now.
IncrediMail
IncrediMail is another email client that has some fan following. It is very user friendly and has features like junk mail filter and a good collection of stationeries and has cool animation effects throughout the program. It can handle multiple POP email accounts but has very limited IMAP support. Another downside of IncrediMail is its lack of support for encrypted mails.
Images