Firewalls: An Introduction to the Basics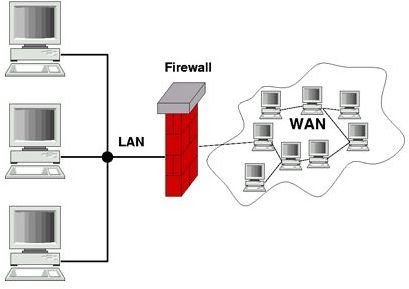 Firewalls
Let's take a walk, right now. Let's just move out of where ever you are to some where- it doesn't matter; what matters is that if you snoop around and eavesdrop on a few conversations, you are likely to hear about the now ubiquitous and all-pervasive Internet. Before we yelp in glee and rub our hands together, we must also realize that the bigger the Internet grows, the more we need to be concerned about the security for our personal information, computer systems and networks.
The Internet has enabled a super-highway of sorts and we seem to be ripping ourselves along it with a wild abandon and a child's delight. However, what's also true is that danger lurks on every corner- even on seemingly harmless, straight stretches of the super highway.
Some of the most important things you will need to protect yourself or your network from the apparently marvelous Internet Revolution are the increasing threats which can usurp your data, your computer or network systems and sometimes even your reputation. From the information you had put up on your website. to the classified information in your high-security virtual storage vaults, your business and private information and last, but not the least, the reputation you have built up over years of hard work can be at risk.
So How Does a Firewall help?
Think of a Firewall as a hyper vigilant gatekeeper. Simply put, a firewall is a checkpoint through which all the inbound and out-bound traffic, to or from your network or individual computer has to pass through. Depending on how you have instructed your firewall, it will police the data (inflow and outflow) respectively. It will help prevent your network (or individual computer) from being attacked by most external threats – one of the common ones currently being being Denial of Service Attacks, Distributed Denial of Service Attacks and the like.
Firewalls present you the opportunity for your network of computers (or your individual computer) to connect to the Internet and simultaneously protect your network (or individual computer). They also help with implementing security policies, keep your network safe from Intruders and snoopers, enable secured productivity at your work place and much more.
Types of Firewalls and Firewall Settings
When one thinks of a firewall from an IT standpoint, although it isn't important as to which type of firewall you choose (since the decision to actually invest in a firewall far surpasses the type of firewall to be used), it still helps to know the broad types of firewall – either a hardware version which is a collection of routers, servers, a computer with a superior processor or some combination of any or all of these. Or it can just be a software program residing on your operating system.
Most of the firewalls that vendors supply now-a-days come with the basic configurations required to operate on most systems and are poised to help the most basic users. Some savvy users like to customize their requirements, which they are able to do with advanced settings. Companies, most certainly, will change the requirements on their firewalls as needed for their IT security policies.
Images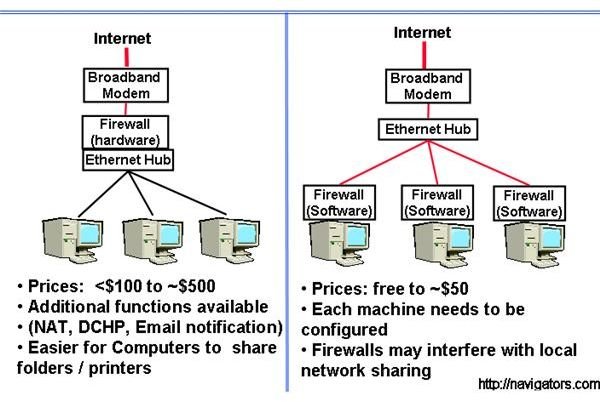 Related Resources
Want to read up on an excellent article written on how to Calibrate Windows XP's Firewall?
Other Articles in this Series:
>»>A Beginner's Guide to Firewalls: Debunking Top 5 Myths About Firewalls
>»>A Beginner's Guide to Firewalls: All you wanted to know about Packet Filtering Firewalls