Restore Registry Tool for XP Tips - Restoring Registry Settings in Windows XP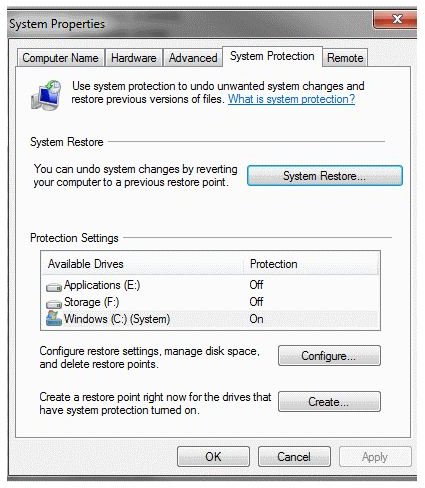 The registry in Windows XP is a database of system settings. It contains all the information necessary to enable Windows to functions properly as well as all your user and hardware settings.
The average use won't really have any dealings with the registry because Windows manages it itself. There are times though when something happens to the computer and manual intervention is necessary to repair it.
The registry can become corrupted and damaged through malicious code such as a virus or worm, or a software installation that went wrong. There are many third party tools that offer to help keep the registry clean, like CCleaner, or to repair a registry when it breaks. The best tool for managing the registry is built into Windows, and this is what we will walk through here.
Let's be very clear, if the registry becomes too damaged, your system will not work. Playing around with the registry is not advisable unless you know what you're doing.
Prevention is better than the cure in all things, especially so in IT. Five minutes work now could save you hours in the long run so on that note we are going to run through two preventative measures that will help if the worst happens.
First is System Restore. This is an in-built registry backup tool that takes a snapshot of the system settings and the registry and makes a copy of them. It is wise to set it up to take these snapshots regularly on your system drive at least. If the registry does get corrupted for any reason, you will have a relatively new version of the system to back up to.
Click Start, Run, then type %SystemRoot%\system32\restore\rstrui.exe. Click on Create Restore Point then Next, give it a name then click Create. Windows will create the point and then you can close the window.
To restore it you go to the same windows by typing the line above but this time choose "Restore my computer to an earlier time." Click Next and select the restore point you want, generally the most recent, then Next again. You will be asked to confirm the changes, so Click Next and wait while the system restores.
System restore can also be accessed through the Repair option if the system doesn't boot properly. Set the machine to boot from the XP disc and select the Repair option. There you should also see the System Restore option, where you can follow the process to choose a restore point and recover your machine.
It is possible to set System Restore to take regular backups. It would be wise to allow the system to do this. Setting the backup to weekly would be a good idea, that way it doesn't take up too much system time or disk space, and would only leave minimal reconfiguring if you made any changes to it after the snapshot was taken.
The other way of restoring the registry is to manually export it. This is a good way of keeping control of your system, but isn't so good if the system cannot boot properly into Windows.
Type regedit to access the registry.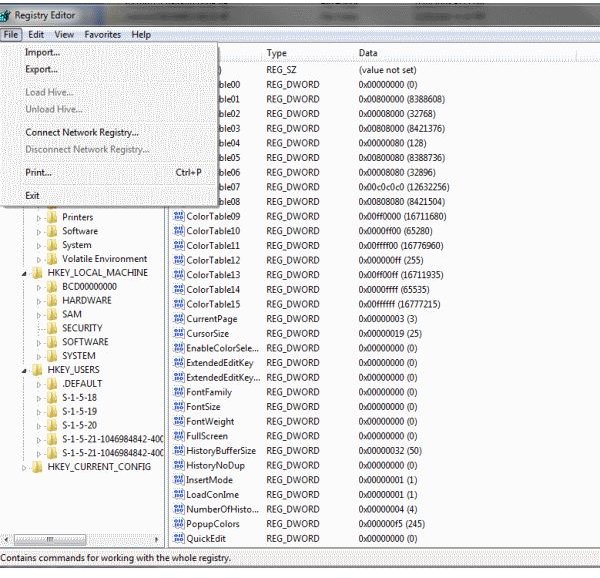 Then choose File, then Export. This will take a copy of the entire registry so save it somewhere safe and remember what you called it. It will create a file with the suffix .reg.
If the registry gets corrupted for some reason, you can double click on the .reg file and you will be asked if you really want to restore the registry. Click Yes if your system is having real problems and the file will be implemented and Windows should recover.
The downside with this method is that it is dependent on the user taking regular backups. It doesn't automatically take them like System Restore does, but is a useful secondary record to keep if you play around a lot with your system.