Speed Up Windows Startup - Remove Unnecessary Startup Processes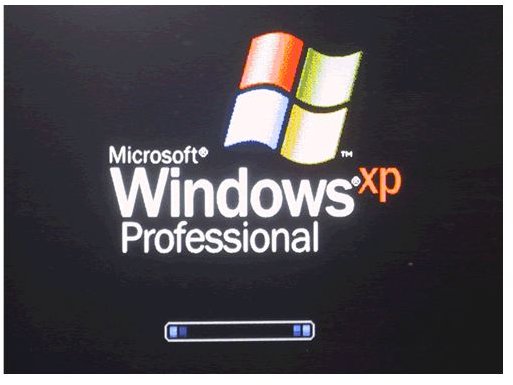 How to Speed up Windows Startup – Remove Unnecessary Startup Programs
Plenty of reasons exist that slow down the speed of Windows Startup. One of the most basic reasons is the number of processes that start loading as soon as you switch on the computer. Often most of these processes consume heavy resources (eg: antivirus program processes) to slow down Windows Startup. This article helps you speed up Windows startup. It discusses the role of startup processes when it comes to speed up Windows startup.
Every new program tries to get into the startup folder so that it is also loaded with Windows startup. Still, most of the installers offer you an option of whether or not to load the program with Windows Startup. I recommend using the custom setup of programs while installing programs. This might give you an option to select whether or not to allow the programs to run automatically at startup. If the option is not present in the installation package, you may start the program after installation and check out program settings. Most often programs such as download managers, offer you an option to uncheck "Start with Windows". Such programs can always be launched manually. In case of download managers, use right-click on download links to select "Download with FDM" where FDM is the name of your download manager. Many other programs can also be run in similar ways, avoiding the need to load along with Windows Startup.
Please note that we are not talking about the startup folder present in the Start menu. Every user account on a computer running Windows has a related hidden folder on the computer (on the system drive). This folder contains references to different programs that need to be started as soon as you login.
Some programs bypass the startup folder and create an entry in the Windows registry that compels Windows to load the program while booting, thereby slowing down Windows startup. A good example of such program is the Google Toolbar Notifier. It is automatically installed with Google toolbar.
At this point, the simplest method to speed up Windows startup would seem something like navigating to the startup folder and emptying it. However, it may create problems as some processes really need to startup with Windows. An example of this is anything related to your antivirus.
Removing Unnecessary Windows Processes to Speed up Windows Startup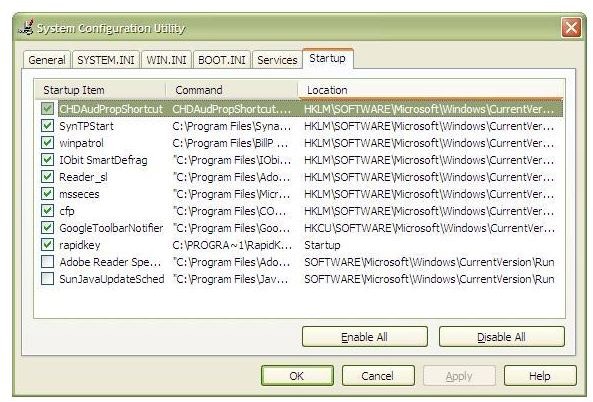 To understand which programs load automatically with Windows, you can use a built-in system configuration utility. In the Start menu, click on Run, type "msconfig" in the text box without quotes and hit the Enter key. This will present you with the System Configuration Utility window. Click on the Startup tab to see which programs load when you switch ON your computer. You can disable unwanted programs by clearing the checkboxes against them. To clear a checkbox, simply click on it.
If you are not an expert, you may find it very confusing to determine what to disable and which ones to keep for loading with Windows Startup. In cases where I feel confused about any startup programs, I check them out with the startup list created by Paul Collins.
The list is ordered alphabetically so that you can quickly locate the program in the list to know if it is required. The list also offers information on malicious startup programs that imitate valid Windows system processes. If you are willing to use the list, make sure you understand the legends given above the list so as to avoid any mistakes. Many of the people willing to remove unnecessary startup processes in Windows XP use this list as a reference. It has been compiled with much research and is updated at frequent intervals.
In case you do not find your startup program in the list, you can always Google the process name. The best way to search is to expand the column named Command and note down the process name. For example, if the path shows "C:\Program Files\Java\jus_schud.exe", search for "jus_schud.exe". This will give you information about the program - allowing you to decide if it can be removed from the startup list to speed up Windows Startup.
Note: Once you are done with making changes, you will be asked to restart the computer. Upon restarting, you get a message saying that Windows is running in Selective Mode. Check the option that says Do Not Show this Message Again.
I recommend checking out MSCONFIG at regular intervals to eliminate unnecessary processes and possible virus infections to speed up Windows Startup.
Tip: Regular defragmenting of the system folder also helps you to speed up Windows Startup to a considerable extent.