Tips on Using Microsoft PowerPoint Template Design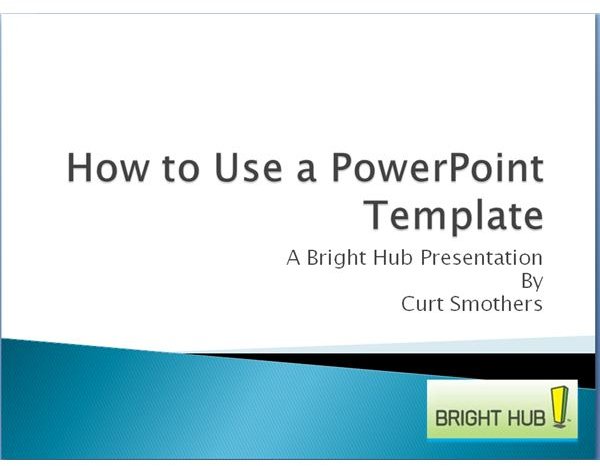 Background
Microsoft PowerPoint 2007 is a user-friendly presentation application. With an intuitive and robust interface, users at all levels (technicians to upper managers) can design interesting and informative slide presentations.
From the outset, the user has the option to control the look of the presentation, by either adding a preferred color and text design through a variety of built-in background styles, font selections and other effects like buttons and bullets. However, Microsoft has eased that process significantly by providing built-in themes that are fully coordinated (colors, fonts, etc.). Before designing your own, try the built-in designs that come with the program.
There are also dozens of free websites that have PowerPoint templates ready to download. These sites provide presentation designs that are especially useful for that one-of-a-kind presentation.
How to Use a PowerPoint Template Design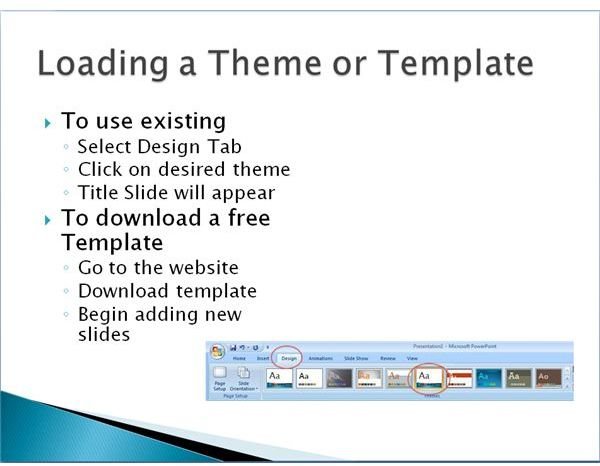 ♦ To Use a Built-in Theme in PowerPoint. PowerPoint 2007 has 19 built-in, ready-to-use themes. Just place your cursor over the theme to get a quick look on how your presentation will appear. Do the following steps:
Open a blank presentation.
Select the Design tab, and choose the desired theme. Your title slide will appear.
Add your title and subtitle.
Add any graphics by selecting the Insert tab, Illustrations group.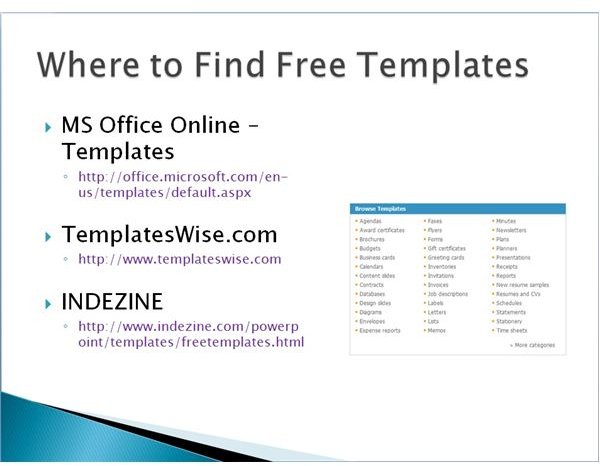 ♦ To Download a Free PowerPoint Template. There are dozens of websites that advertise their wares in both free and not-so-free PowerPoint templates. We have listed three free sites below. (See the related Bright Hub Articles listing at the end of this article for more sources.)
Go to any one of the following websites:
Download the free template, which will open in PowerPoint.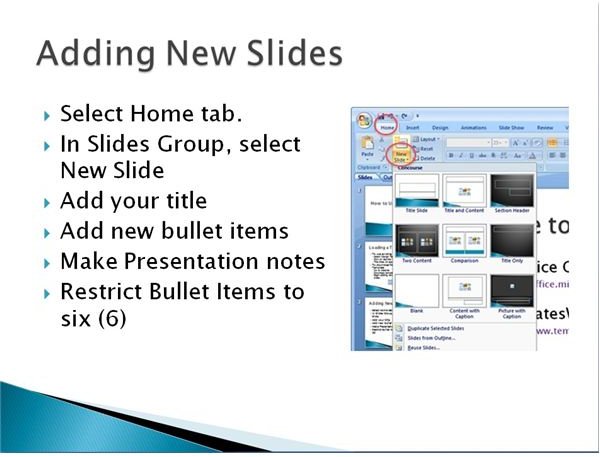 ♦ To Add a New Slide to the Template. Unless you specify otherwise, your subsequent slides will following the same theme as your title slide. Do the following to add a new slide to your presentation:
Select the Home tab.
In the Sides Group, select New Slide. A blank slide will appear.
Complete your bullet points.
Add any graphics by selecting the Insert tab, Illustrations group.
Downloadable PowerPoint Presentation
A downloadable PowerPoint presentation of this article is available in the Windows Public Media Gallery at How to Use a PowerPoint Template.
Related Bright Hub Articles
How to Make the Most of PowerPoint Presentations
Online Sources for Free PowerPoint 2007 Templates
Free PowerPoint Backgrounds
Finding Free PowerPoint Templates