Three Great Windows 7 Cleanup Utilities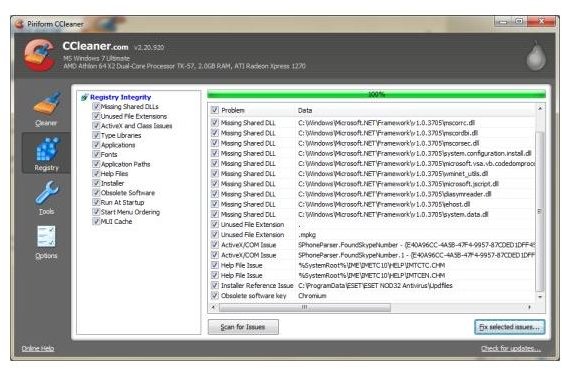 Keeping Windows 7 Fast and Efficient
Because of its compatibility with Vista and XP, Windows 7 has no problem with most of the third party cleaning tools out there. There are plenty to choose from, most of them free, but we are going to look at three specific programs that are proven to play well with 7. They are CCleaner, Defraggler and EnhanceMySe7en.
CCleaner
CCleaner has been around since the days of Windows XP, and has remained among the most popular Windows cleanup utilities ever since its introduction. It is currently the most well known system cleaner because it is easy to use, quick and effective.
CCleaner works well with Windows 7 and can clean out the registry and temporary files in no time. It also has an uninstaller utility that seems to remove programs much more quickly than the default Windows uninstaller. All in all, this is a great tool – and it's free!
Defraggler
Defraggler is a play on words from a 1980's Jim Henson show called Fraggle Rock. It is a hard drive defrag utility. Windows already comes with one a defragmentation utility and has for years, but Defraggler is much quicker and more efficient.
Although obviously a third party program, Defraggler has an uncanny resemblance to Windows System Tools, which makes this very easy to pick up and use. All you have to do is select a disk by highlighting it at the top, then click the Analyze button in the bottom left. A progress meter will show you what's happening and it will present a result for you to use. If a disk needs defragmenting, simply click Defrag next to the Analyze button at the bottom. Then leave it to do its thing.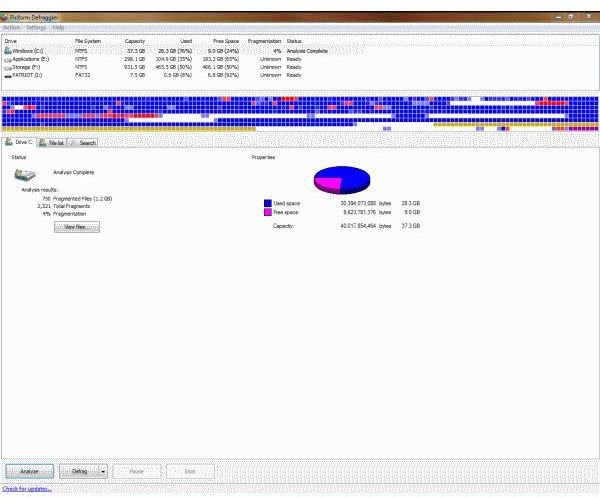 EnhanceMyse7en
The last cleanup utility we are going to look at is a system cleaner and so much more. EnhanceMyse7en is a complete suite of tools built especially for Windows 7. There is a Vista version too, which offers just as much to play with.
This tool is so powerful that you can literally change the way your computer runs. You can clean the registry, empty recycle bins and defragment a hard drive. There are also tools that change how menus look and how quickly they appear, control startup items, stop and disable services, monitor for hard drive errors and much more.
The toolset is so comprehensive that it takes an afternoon to try them all and figure out what they do. Needless to say, it's the ideal tool if you want to get under the hood and squeeze as much potential out of your system as possible.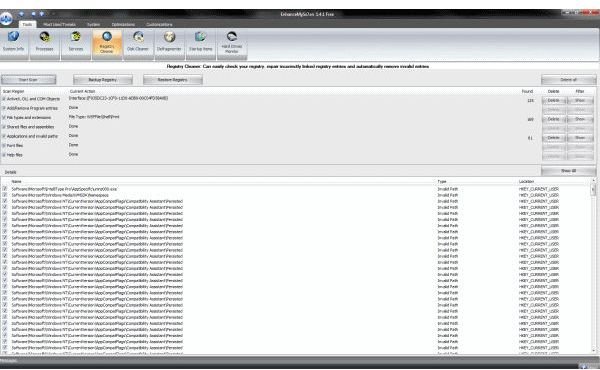 While these three tools aren't the only ones available, they are in my opinion the best. They are also tried and tested with all versions of Windows 7 so far, even the RTM. If your system is starting to get a little sluggish, break out one or all of these utilities and have a spring clean. The results will be significant.
References
These programs can be downloaded at the following links:
All images are from developer screenshots.