Will Windows 7 be Good for Games? How Well Will Games Run on Windows 7?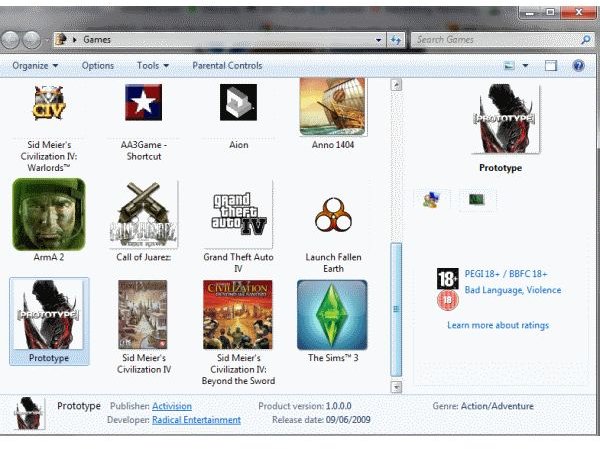 Gaming on Windows 7
An operating system can have all the bells and whistle it likes included in it, but most of us are only interested in the important things. Can I use the computer to do the things I like doing?
Being an avid gamer, my question was "Will Windows 7 be good for games?"
Windows 7 carries on with the Games Explorer idea that first saw the light of day in Vista. It is a folder where shortcuts for all your games are deposited when you install them. It shows little icons and whatever Microsoft deems pertinent information, like the age rating of a game.
To be honest the Games Explorer doesn't offer much, just somewhere to put shortcuts if you don't want a cluttered desktop. The only truly useful thing it does is search for game updates for you if you allow it. Permitting automatic updates will keep your games patched without you having to lift a finger, except agreeing to the install.
Windows 7's improved system resource handling means that there is more computer to go round compared to Vista. This leaves more horsepower to run games as the whole operating system has been optimized to run them better. It has native support for DirectX 10.1, offers support for the yet to be released DirectX 11, which allows for a bit of future proofing. It also runs fine with DirectX 9.
Apart from handling resources more effectively, Windows 7 also has Compatibility Mode, which is a part of the system that fools an application into thinking that it's really installed with XP SP1 or 2, Vista SP1 or 2. This was an ingenious application to include in the system, which was in part to reduce the potential of the fury that Vista ignited when older programs refused to work with it.
If you have problems playing any game, or using any application, simply right click on the desktop shortcut and select Troubleshoot Compatibility. You can either let the system select the previous version automatically or select it yourself.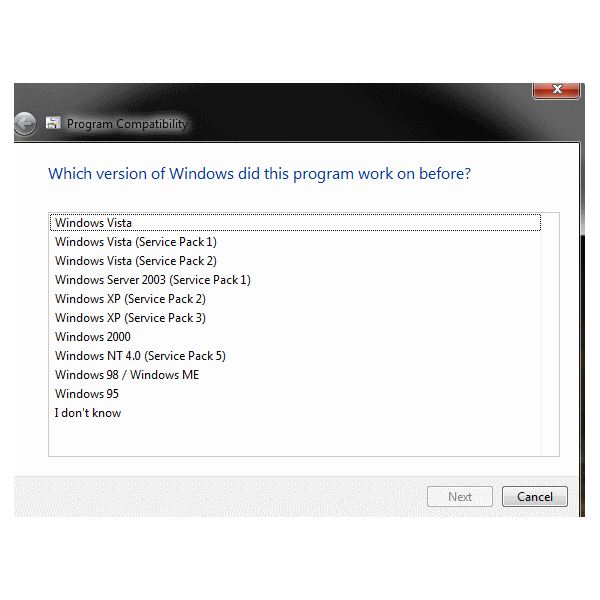 This feature is great, if like me, you have a nostalgia trip every now and again with older games. Classics like Transport Tycoon, the MechWarrior Series and many others all work well on Windows 7 by using Compatibility Mode.
The other big advantage Windows 7 has over previous incarnations is that the system specifications were released to manufacturers well in advance. There is already plenty of hardware, and most importantly, drivers to go with them. The launch of Vista was marred by the lack of drivers for the first few weeks as hardware vendors struggled to get them completed in time. There is none of that this time round, thankfully.
Overall, Windows 7 will be good for running games. It works quicker, better, more intuitively and less intrusively than its predecessors. It is more much more stable and offers many more tweaking options than any of the previous versions.
Compatibility mode will enable you to enjoy any game that worked on older versions, and Games Explorer is a one-stop-shop for launching them. The availability of compatible hardware and drivers well in advance of launch is also pivotal in ensuring users can fully enjoy all Windows 7 has to offer straight out the box.