Overview of Age of Empires III The War Chiefs: Free Windows Games Trial Downloads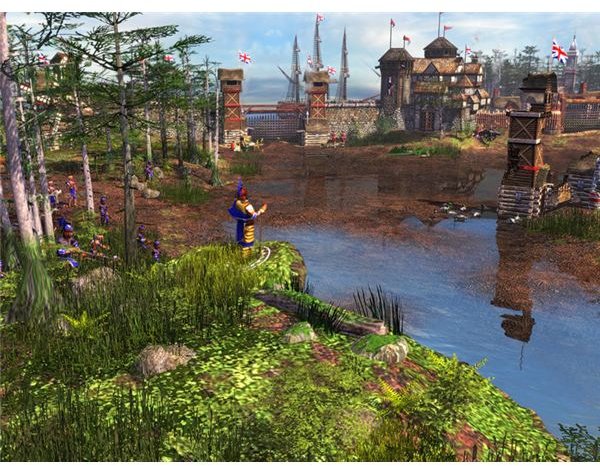 Age of Empires III: The War Chiefs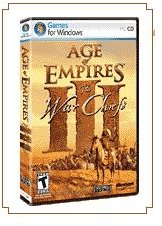 Basics
Want to conquer the world while playing Cowboys and Indians? Then this is the real time strategy game for you. Check out Age of Empires III: The War Chiefs for free from Windows Game Trial Downloads.
Age of Empires III: The War Chiefs Overview
Trial Download Size: 549 MB
ESRB Rating T (Teen)
Age of Empires III: The WarChiefs Trial Version
The first expansion from Ensemble Studios for the ever popular 2005 treat Age of Empires III, The War Chiefs see a few changes. There are now copper and tin mines as well as the Home City system was tweaked a bit. Completely new items in this expansion are the new Home City cards, 15 new missions, the new single player campaign, three new playable Native Indian civilizations (Iroquois, Sioux, and Aztec), and a host of new units. There is also eight new maps: Northwest Territory (Oregon, Washington and British Columbia), California, the Painted Desert, Araucania (three types: Northern, Southern, and Middle), Orinoco, Ozarks, Plymouth, and the Andes.
The first campaign follows Nathaniel Black, John Black's son, in Fire a more historical setting for the series. This set includes the Battle of Yorktown and Valley Forge.
It is a well put together expansion that is both visually stimulating and mentally challenging in gameplay.
System Requirements
• Requires Age of Empires III to play
• Microsoft® Windows® XP or higher
• PC with 1.4 GHz equivalent or higher processor
• 256 MB of system RAM
• 2 GB available hard disk space
• 32x speed or faster CD-ROM drive
• 64 MB video card with support for hardware transformation and lighting required
• DirectX 9.0 or later
• 56K dial-up Internet Access or LAN required for online/multiplayer
• Sound card, speakers or headphones required for audio
• Microsoft Mouse or compatible pointing device
Included in Trial
In this small trial version you will be able to play as the Iroquois civilization or the Germans. As the Black family, you can play throughout the first full two missions of the game in this trial download. A random California map is also included. A decent sized trial that will give you a good feel for the game and whether or not its worth the money to purchase.
Related Reading:
>» Overview of Rise of Nations - Rise of Legends: Free Windows Games Trial Download
>» Overview of Bicycle® Card Games: Free Windows Games Trial Download
>» Review of Age of Empires - Ensemble Studios
>» A Beginners Guide to PC Gaming: Strategy Games