How to Use the PlayStation EyeToy on Windows PCs - Detailed Instructions on Connecting this PlayStation Accessory for Webcam Use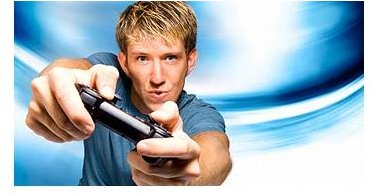 Why Use the Playstation EyeToy with Windows
The PlayStation EyeToy camera is normally designed for games on your PS2. When in use on a PS2, it can project the image of the player onto the center of the screen (on specific games), giving the illusion of being inside the game. If you use the PlayStation EyeToy on Windows PCs, it can be useful as a decent quality webcam. On a Windows PC, you can use it for video messaging, MSN, making movies and playing PC webcam games.
Adapting the PlayStation Eyetoy
You can adapt this PlayStation accessory for use on your Windows PC by following these instructions:
1. Connect your EyeToy to your PC's USB port. Wait until the "Found New Hardware" pop up window appears. It should appear under the Windows Device Manager list under "imaging devices. Note what model EyeToy you have (Logitech or Namtai). Now unplug the Eyetoy.
2. Next, you will need compatible drivers in order for it to work with your PC. These particular drivers are normally used for an Omnivision series camera, but they are compatible to the EyeToy on Windows since they use the same chipset.
3. Download the drivers from the Internet: D-Link DSB-C310 v. 1.10 and save it to a location on your PC where you can easily find it.
4. Use Notepad or another text editing program and open the OV519.inf file from your downloaded driver folder. Look carefully through the file to find text that shows VID_05A9&PID_8519. If you have an EyeToy from Logitech, replace each occurrence of it by copying and pasting with VID_054C&PID_0154. If you have an Eyetoy from Namtai, replace it with VID_054C&PID_0155.
5. Now look for the following text: DeviceDesc="D-Link VGA Webcam" and replace this with: **DeviceDesc="**Eye Toy Camera" then save the file. Make sure the "read only" attribute is unchecked.
6. Connect your Playstation EyeToy to the USB port. Windows will then ask you for the driver. Now select the driver you downloaded. Once the driver is installed you are ready to use the Playstation EyeToy on Windows.
Other Useful PlayStation Accessories for your Windows PC
If you are looking for some more PlayStation related stuff you can use with your Windows PC, check out the following articles:
How to Use the PCSX2 Emulator to Play PS2 Games on your Windows PC
How to Use the ePSXe Emulator to Play PSOne Games on your Windows PC