Microsoft Plans for the Future - Implementing Online Office with BPOS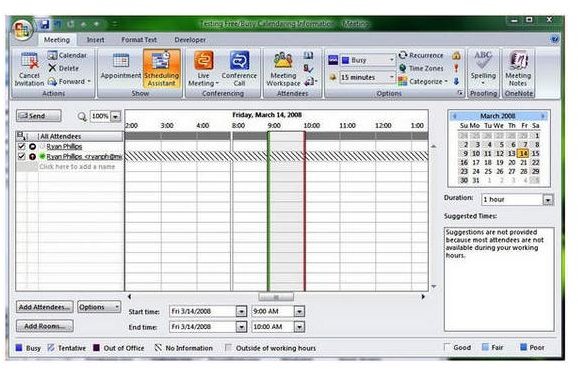 Microsoft Plans for the Future – What is BPOS?
One of the main points in Microsoft plans for the future is Business Productivity Online Standard Suite (BPOS), a system that caters to all your computer needs online. You do not need your own hosting servers and you do not have to create a network with security and database implementations, cutting costs a significant percent.
The basis of MS BPOS is the Internet. So all you need is a set of machines that can connect to the Internet: the higher the speed, the faster your computing! The hosting part is managed by Microsoft, which means you do not need to have people struggling over MS Exchange Server to set up your LAN. With the easy access of different applications online, you do not need to get regular updates and are saved from pirated versions of software too.
At the moment, the BPOS is offering several messaging and collaboration tools. These include Exchange Online which acts as your local network admin, SharePoint for sharing your files, LiveMeeting, and several other features. It also offers an integrated email system with around 5GB of storage per mailbox.
The benefits of this Microsoft plans for the future; no need to go hunting for original software, no need to check for updates, no need to get qualified technicians to setup your LAN to connect wirelessly to another LAN, and no need to get other gadgets required for setting up connectivity within and among LANs. To sum up, you save on money, time, and effort while having more access to different IT resources, not to mention the space and maintenance required by servers, etc.
Microsoft Plans for the Future - Improvements Required in BPOS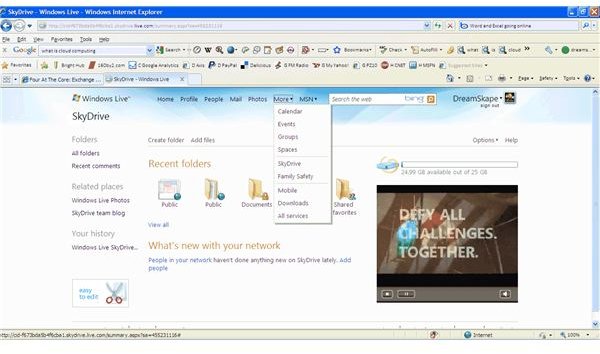 Though the BPOS has all components needed for collaboration and conferencing, it can be totally effective only when the entire MS Office goes online. As per Microsoft plans for the future, Office Live is to be discontinued. Current workspaces in Office Live are being shifted to Windows SkyDrive as it is now integrated with Office Web Apps. In other words, anyone with access to SkyDrive can create, edit, and view MS Word documents, MS Excel spreadsheets, and PowerPoint presentations from without the need for a local copy of MS Office.
This facility is not available in BPOS as yet. One needs a local copy of MS Office for uploading files to BPOS. Microsoft may consider including Office Web Apps - the free online copies of MS Word, MS Excel and MS PowerPoint - into MS BPOS so that more people and small businesses start using the service as it would eliminate the need for local copies of Microsoft Office basic software.
At the moment, the Office Web Apps offer limited functionality but still contain almost all essential elements of Word, Excel and PowerPoint. The feature can be included into BPOS with Outlook Web Access so that people get a feel of entire online MS Office. Other factors to consider include: speed of these web applications and security. Being a cloud software, BPOS is also viewed as prone to attacks and unauthorised accesses. Microsoft needs to do something to instill user confidence in BPOS. It is trying to bring about some changes in the platform so that processing becomes easier at users' end.
The uncertainty of uninterrupted Internet connection is another major issue why BPOS may not work for everyone. This could be handled by having a backup connection from another ISP at lower costs at the users end. To ensure steady operations, Microsoft is already using backup servers. I guess it could use real time backup so that in case a server is down, the backup servers can be used for processing. This servers can then be synced with the main servers, when they are back up. In other words, there should be a constant, real-time sync among the main server and backup servers so that nobody's data is stuck in case of an outage.
This is a short talk about Microsoft plans for its future in the cloud field. If you think I missed something, please share it with others using the comment boxes.
Further Reading:
This post is part of the series: Microsoft Cloud Computing
Microsoft Cloud Computing Services are aplenty. The company offers a range of services. This series on Microsoft Cloud Computing discusses some of the best cloud computing services including Office Live Workspace, Office Web Apps, and BPOS.