Install Previous Versions of Internet Explorer - Check Website Compatibility with Multiple IE

Background
There are several reasons why Multiple IE can prove to be a very useful tool, from checking older websites that aren't compatible with modern versions of the popular browser to ensuring that web applications that you're designing are compatible with older versions of Internet Explorer.
Multiple IE includes the following iterations of Microsoft's web browser:
Internet Explorer 3.0

Internet Explorer 4.01

Internet Explorer 5.01

Internet Explorer 5.5

Internet Explorer 6.0
Each of these installs separately, enabling you to open each in turn or simultaneously. Note that Internet Explorer 7 is not yet included in Multiple IE.
Download Multiple IE
Multiple IE is available free - however bear in mind that you must have purchased the versions of Internet Explorer included within. This means that if you bought Windows 98 and Windows XP then Microsoft's End User License Agreement permits use of the different versions of the browser.
Note that Mulitple IE will not run on Windows Vista.
Visit www.tredosoft.com to download a copy of Multiple IE. The download is around 10.3 MB. Once completed, it's a single straightforward installation.
Multiple IE works by altering the entries in the Windows registry for each installation of Internet Explorer it includes, thereby preventing each version from overwriting the previous. Your current version of Internet Explorer will remain unharmed.
Browser Comparison

How To Use Multiple IE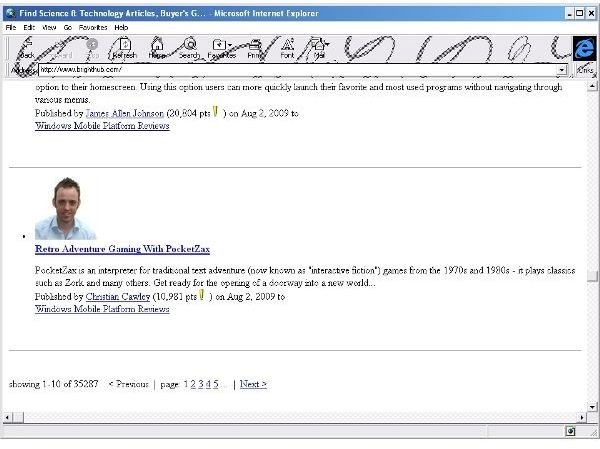 Once installed, Multiple IE will provide 5 links to the Windows XP Programs menu. All of these can be launched either individually or alongside other versions of the browser.
The browsers should then be used as normal, to browse websites and, if you like, compare the differences in web pages when viewed in different browsers.
Note that the earliest included version - Internet Explorer 3.0 - doesn't support CSS, so when viewing web pages in that browser there will be no font or page styling. Also be aware that Internet Explorer 4.01 and 5.01 may not run correctly or open web pages with particular types of script - Internet Explorer 3.0 ignores these scripts.
Incidentally, the included version of Internet Explorer 3.0 is the oldest version of the software that can run on Windows XP - IE 1 and IE 2 are restricted to Microsoft Windows NT and 3.1.
A Versatile Utility
Multiple IE is a very useful tool, both for checking compatibility of current websites with older browsers and for comparing the different iterations of Internet Explorer.
Whether using out of curiosity or to offer users as much compatibility for a website as possible, Multiple IE can fulfil several roles.
If you're interested in finding other old versions, or just installing a single previous version of Internet Explorer, try www.oldversion.com, which features all versions of the browser.