Bicycle® Card Games: The best in PC Card Gaming and all in a free Windows trial download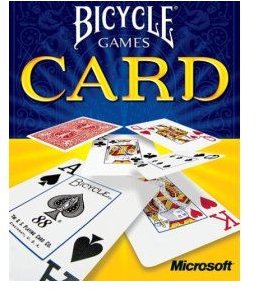 Overview
If you are a sucker for card games and the solitaire that came with your computer isn't quite doing it for you, then you may want to consider testing out the free trial of Bicycle® Card Games. Packed with 15 different types of solitaire and 14 other games, it allows you to play against a dozen different characters in gameplay. You get to pick the skill that you want to play in, the skill that you want your opponents to play in, and a variety of other options. With just a little 20mb download it isn't a memory hog and can be used in older computers as well. The game came out in 2001 and is still a nice classic that is packed with features and doesn't cost a lot of money. It is great for families that want to keep an eye on the games that their children have access to on their computer.
ESRB Rating: E (Everyone)
Free Trial Download Size: 20MB
Bicycle® Card Games Trial Version
System Requirements
• Microsoft® Windows® 95/98/Me/2000/XP
• PC with 133 MHz equivalent or higher processor
• 16 MB RAM for Windows 95/98; 32 MB RAM for Windows Me; 64 MB RAM for Windows 2000; 128 MB RAM for Windows XP
• 100 MB available hard disk space, 50 MB of available hard disk space for swap file
• 4x speed or faster CD-ROM drive
• Super VGA video display, capable of 800x600 resolution
• Sound card, speakers or headphones required for audio
• Microsoft Mouse or compatible pointing device
Bicycle® Card Games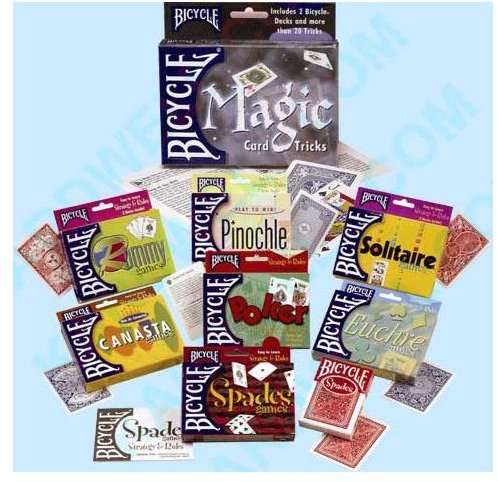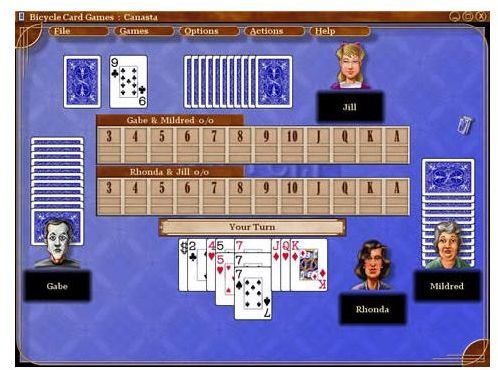 Games Included
• Bridge
• Canasta
• Cribbage
• Gin Rummy
• Hearts
• Spades
• Solitaire (15 different versions)
• Pinochle
• Card Match
• Crazy Eights
• Spite and Malice
• Whist
• Oh Hell!
• Old Maid
• Go Fish
Related Reading:
>» Best Windows Mobile Games Software
>» Essential Windows PC Gaming Accessories
>» How To Use Your Computer as a Gaming Console
>» Building the Perfect Gamer PC