Cool Windows Media Player Skins - Top WMP Skins from the Movies and Gaming, Sports and Retro Looks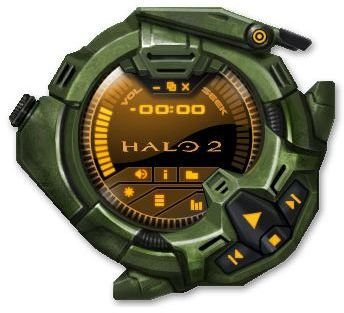 Thousands of Skins
When Microsoft added increased functionality to Windows Media Player in 2000, the user community responded by providing a slew of free plug-ins - including skins to change the look of the media player completely. Like Winamp, Windows Media Player has a cadre of dedicated users who contribute new skins regularly, and with nine years' worth of fan-created skins, there's something out that will meet your need too.
As with other media players, many categories of skins are available - from complete redesigns that emulate the look and feel of classic stereo equipment, to gaming skins depicting popular characters, to skins designed to look like Alienware laptops. Let's take a look at some cool Windows Media Player skins that'll help bring your tunes to life:
Movies & Games: From Master Chief to Transformers
Movie fans have a wide range of choices, and often the skins based on popular movie franchises are among the best-looking Windows Media Player skins. That's because studios often hire professional graphic artists to create skins as tie-ins as new movies are released. Whether the newest Transformers flick was coherent - or even watchable - is up for debate, but its corresponding skin transforms Windows Media Player into an intuitive, sleek-looking package reminiscent of the movie's robots. Likewise, a skin based on Harry Potter and the Chamber of Secrets, features a gold-brushed cartouche with the crest of Hogwarts centered among its buttons; a skin based on the Alien franchise features bio-mechanical buttons and sliders in all their H.R. Giger-inspired glory; and even less recent flicks like I, Robot, Constantine and the Matrix are represented with skins that draw heavily on movie art fans will appreciate.
Gaming skins are also in abundance. A Halo-inspired skin rearranges Windows Media Player's buttons into a military-green disc reminiscent of Master Chief's armor, and several versions of World of Warcraft-themed skins exist for players who want to drape their music in the colors of the Horde or Alliance. Of course, no gaming collection is complete without Half-Life, and the heavily-modded game is complemented by its own array of heavily-modded skins.
iPods, Cell Phones & Sports Stadiums
If you've got a favorite physical medium with which you manage your media, the user skinning community has some gems for people who want to emulate their favorite device through Windows Media Player. iPod users will find several options, from skins that emulate the look and feel of iPod Nanos, to plug-ins that mimic first-generation iPods. There are even graphic-intensive skins that replicate the newer iPhones, but don't try to thumb your monitor's screen - unlike the real deal, you can't navigate by touch! Not yet anyway.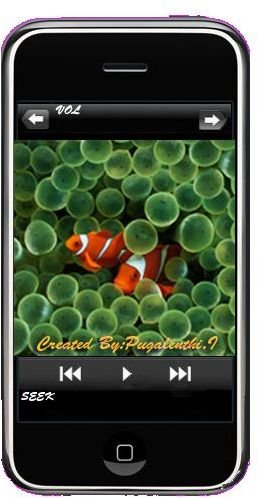 Sports fans can also find something they like – college teams are particularly well-represented in the skinning community via efforts from hard-core hoops and football fans, while Yankee fans can dress their Windows Media Player in pinstripes and Red Sox fans can frame their tunes in the colors of the Green Monster. Alienware devotees have a range of skins to pick from, each one inspired by a different laptop or desktop; car stereo enthusiasts will delight in skins that emulate the faceplate's of systems by companies like Kenwood; and folks who dig a more retro look will find plenty of skins that draw inspiration from old-school radios and TV sets from previous eras.
As we say, dig around and you will see, there's a little something for everyone.
Where to get cool Windows Media Player skins
Customize.org - Windows Media Player skins:
https://customize.org/wmp/skins
WMP Plugins - Skins, visualizations and more:
Microsoft's official WMP skins page:
https://www.microsoft.com/windows/windowsmedia/player/skins.aspx