Best PC Gaming Accessories: Logitech G25 Steering Racing Wheel, Thrustmaster Hotas Cougar and Wolf King Warrior XXTREME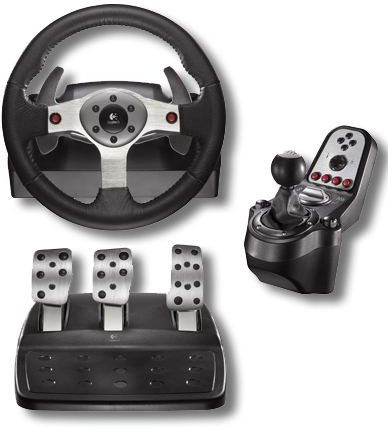 If you play any games on your PC beyond perhaps a basic puzzle like Bejeweled or an extremely simple role play game, like Torrin's Passage, suc as games that require a little more than the use of the arrow keys, then you know that having the right controls can make or break your in gaming and generic PC experience.
In many a console game playing situation there is pretty much nothing that you can do about this. After all, gaming console controllers are pretty much set in their shape. There is little you can do to swap out your PlayStation's controller or modify the Wii remote. When you are gaming on a PC the game is a bit different. Thanks to the joys of the USB port you can have a wide variety of options for how to control your gaming experience.
Today we are going to look at some of the best accessories that you can put onto your PC to make your gaming experience more realistic and more enjoyable. We will be examining the best of some common types of gaming peripherals that you might use for different games. So without further ado here are the best PC accessories.
Racing Wheel: The Logitech G25 Steering Racing Wheel
This is actually a set of Racing accessories. It comes with the wheel and a set of pedals. The pedals are a full set with a clutch just in case you want to drive stick. The wheel is just under 12 inches wide so you have a comfortable distance for holding over extended periods of time. The leather finish is comfortable and easy to hold onto but it slides without resistance when you need to turn. One final addition that makes this wheel worth the cash is that unlike many wheels for PC's this one can also be used on your PlayStation 2 or PS3 right out of the box, saving you space and money. In addition it has a good degree turn radius and an optional 6 speed stick shift.
Joystick: The Thrustmaster Hotas Cougar
The Cougar is based on the stick controller on an F-16 fighter aircraft. Don't be intimidated by the 28 buttons that this controller has. They are all programmable so you can use as many or as few as you like. In addition this stick has adjustable resistance so you can push and pull as much or as little as you like.
Keyboard: The Wolfking Warrior XXTREME
The first time you see this keyboard with it's circular panels and blue back light you will wonder exactly what alien space ship it was lifted from, but once in use you will start to feel comfortable. The ergonomic shape will keep your hands from aching while the over sized buttons help you to keep playing even after hours of play. The only major negative is that if you have a smaller hand you may find yourself reaching to hit your key combination. In addition, for everyday use the vertical space bar can be disorienting.
That's it, the best of the best to get take you gaming to a new level. One final word of advice, don't buy into the hype surrounding all the cool looking, but essentially useless, accessories like a game chair with built in speakers. You'll be much happier with your usual speakers and a living room recliner.
PC Gaming Accessories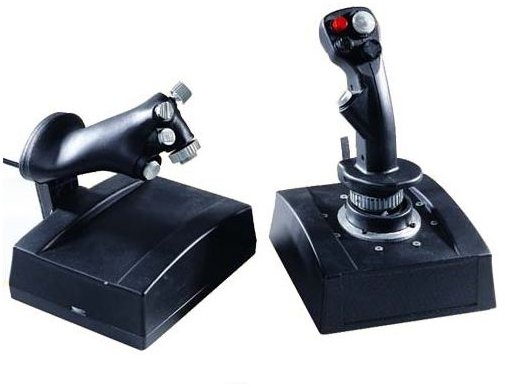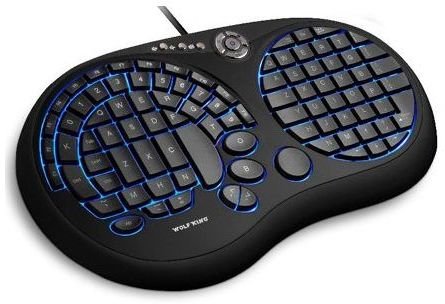 For more on the wonderful world of PC gaming, where you will find reviews of all the latest and greatest games and accessories, please visit the PC Gaming channel.